Lifelong Learning is the New Normal. Here's How You Benefit From It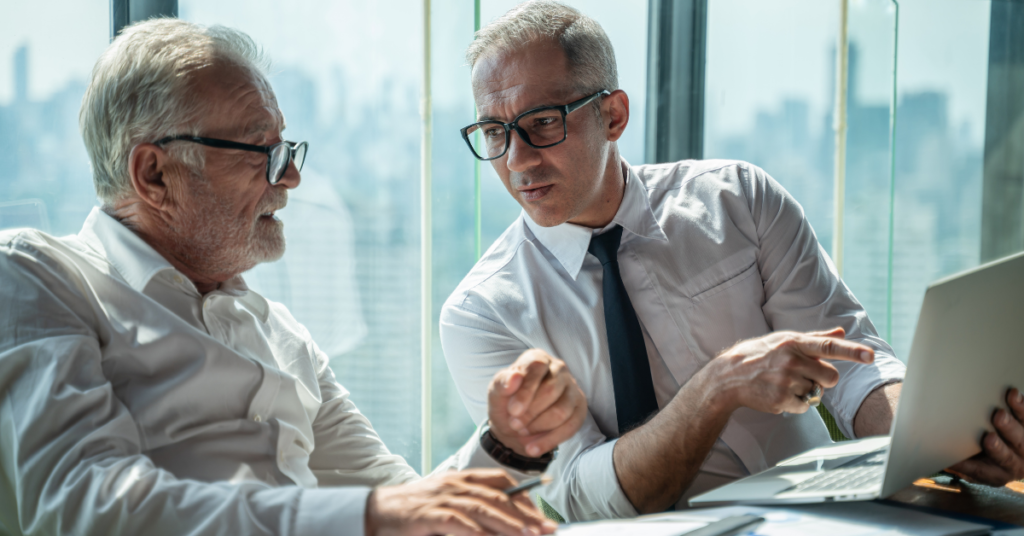 In the words of Mark Twain, "Never let formal education get in the way of your learning". That's the essence of lifelong learning. When you're in a constantly evolving world, it requires you to level up or you get left behind. As humans, we have a penchant to evolve – learn new skills, habits or hobbies. Our ability to learn is innate. It just depends on how we utilize this knowledge. 
Having that said, lifelong learning is more than just about killing the time to keep your mind active. It can help enhance your professional or personal development. Let's dive a little deeper here.
The Rising Momentum of Lifelong Learning
Lifelong learning is an age-old concept, but it has seen a recent surge in popularity. This is all thanks to the advent of e-learning and continuous skill-gaps in leading industries. Let's look at a list of reasons for the present rise of lifelong learning:
#1: Staying Ahead of the Curve
Future-proof education is a myth. The only way to future-proof your education is through lifelong learning by brushing up on skills and knowledge before the need arises. 
#2: Filling the Skills Gap
The need for reskilling and upskilling is constant. The job market now bids for skills rather than titles. And, the only way forward is to arm oneself with an endless stream of knowledge.
#3: Learners Want to Invest in Themselves
According to the Emeritus Global Consumer Sentiment 2021 Report, learners see education as a means to future-proof themselves in the race for possessing the latest armory of skills and knowledge. 
#4: Future of Learning is Online
And it looks very bright! Almost 65% of respondents to the Emeritus Global Consumer Sentiment 2021 survey, claim their interest in pursuing online education has increased, as opposed to the pre-pandemic world. Thanks to its convenience and safety, e-learning is preferred by most learners. 
What is Lifelong Learning?
Lifelong learning is broadly defined as the ongoing, voluntary, and self-motivated pursuit of knowledge for either personal or professional reasons. It is important for an individual's competitiveness and employability, but also enhances social inclusion, active citizenship, and personal development."

Lifelong learning is best seen in some of the following areas:
On-the-job training

Internships and apprenticeships

Learning a new language

Vocational courses 

Upskilling or reskilling
The above is by no means an exhaustive list of all areas of lifelong learning. At the end of the day, lifelong learning, irrespective of its type or motivation, focuses on the voluntary nature of the learner, as opposed to compulsory, formal schooling. 
Is Lifelong Learning for White Collar Only?
Lifelong learning aims to add to one's knowledge for a specific purpose – personal and/or professional. So, it depends on who's pursuing it. 
Is it an entrepreneur learning how to expand their business through a business management course? Or is it a customer service executive who is learning sign language to communicate with their customers? The concept of lifelong learning stems from the need to have long-lasting skills. However, its purpose and nature determine its end user.
Learning is for Everyone
Denise Marques, who attended our Mastering Sales: A Toolkit For Success program affiliated with Kellogg Executive Education last year, recounts her experience. She says, "it has motivated me to find a new career pathway and to open my own business." 
At the other end of the spectrum, as life expectancy increases, lifelong learning is attracting people of all ages to pursue higher education. For senior citizens, the motivation lies in finally graduating and being able to say that, yes, they have a degree! Whereas, younger professionals seek lifelong learning in their professional and personal development approach to stay relevant. 
Organizational Lifelong Learning
More often than not, organizations seek a lifelong learning attitude and aptitude within their employees. This type of learning reflects well on the organization as a whole. In addition, it provides a plethora of skills to the employees. 
Lifelong learning is a core component of employee development. However, not all organizations support this with resources as much as they would like to. So the onus falls on the employees to pursue learning opportunities while on the job. 
Irrespective of employer-funded or self-funded education, the convenience of e-learning is driven by certain factors:
Highly economical

Requires minimal effort and time

And it's convenient!
Having said that, what are the benefits of lifelong learning? And why is it important at the end of the day? Let us find out!
The Benefits and Importance of Lifelong Learning
Impact on Personal Development
Teaches you discipline and motivates you to pursue your goals throughout your life

Helps you build a sturdy network of like-minded individuals from all walks of life
Impact on Professional Growth
Enhances your job prospects extensively, putting you ahead of your competitors

Equips you with the confidence to make bold career decisions
The primary objective of lifelong learning lies in its ability to provide fulfillment and happiness in the long run. 
Lifelong Learning: The Cornerstone of the Emeritus Mission
At Emeritus, we pride ourselves in enabling learners to invest in themselves. Our mission lies in supporting learners turn into lifelong learners through a variety of competitive and cutting-edge online courses.
In 2020, Emeritus saw a 109% increase in student enrolment and doubled the number of education partners with whom it collaborates. 
In 2021, Emeritus introduced approximately 190 new programs.
The types of courses offered are diverse:
Degree programs in Latin America

Bootcamps for early-career professionals and career-switchers 

Senior Executive Programs Online (SEPOs)

Emeritus Insights, a bite-sized learning app
Our mission is to help learners from every corner of the world invest in themselves. We're present virtually everywhere, from Brazil to India, and have pledged to turn these virtual courses into lifelong learning opportunities for professionals at all stages of their lives. Globally, Emeritus has seen spending on courses increase by 100% in FY21 compared to FY20. Moreover, with the introduction of new long-duration and short-duration courses, these numbers are expected to rise this year for both upskilling and reskilling. 
Our steps are in alignment with feedback from our learners throughout the years. Here's what we understood from our learners in 2021: 
Respondents prefer short-term courses for quicker upskilling

Long-term courses provide deeper knowledge of the subject matter

Learners are willing to spend more; 92% of respondents say that they would consider a paid option to pursue further education
Lifelong Learning: An Experience 
Lifelong learning is a common pursuit among high-performing and driven individuals. From CEOs to presidents, many men and women have inculcated lifelong learning habits in themselves from their days of struggle.
Our learners share exciting insights into their learning experiences with us. Let's go through a few of them to demonstrate the fulfillment that comes with pursuing one's goals as a lifelong learner:
Younass, a trained nurse, had a clear vision: "I want to be a beast in sales. I want to develop, enhance my skills, and grow." His extensive product knowledge and passion for health care and orthopaedic technology made him the perfect candidate for a career in sales. However, sales are still a dynamic field that requires training. Having spent his early career working in hospital services, he gathered in-depth experience and expertise with materials and procedures in casts.
Deciding to learn with Kellogg was a nanosecond decision for Idrissi. The reputation of the Kellogg Sales Institute by Professor Craig Wortmann precedes the program. The brochures shared by Emeritus program advisors outlined a detailed structure of the Mastering Sales program, which was vital in helping Idrissi decide to join one of the best sales courses available online today.
"This pandemic has limited all of us in motion, but the existence of this program – allows us to gain useful knowledge and experience. Many of the strategies taught in this program are relevant to current conditions. So that I can stay in my current job well."
"The program formulated specific thinking about what ideas would work in this space, and how to structure and select them. The association with MIT and Emeritus has also played a positive role in connecting with people."
Our learners come from all walks of life to learn across a wide range of disciplines. Some switch careers, some reskill, while some others turn out to be successful entrepreneurs. Irrespective of their job designation and experiences, learners come together to form the Emeritus family. This allows us to help them invest in themselves and also become lifelong learners.
By Iha Sharma