How to Become a Business Analyst: Tips to Build a Successful Career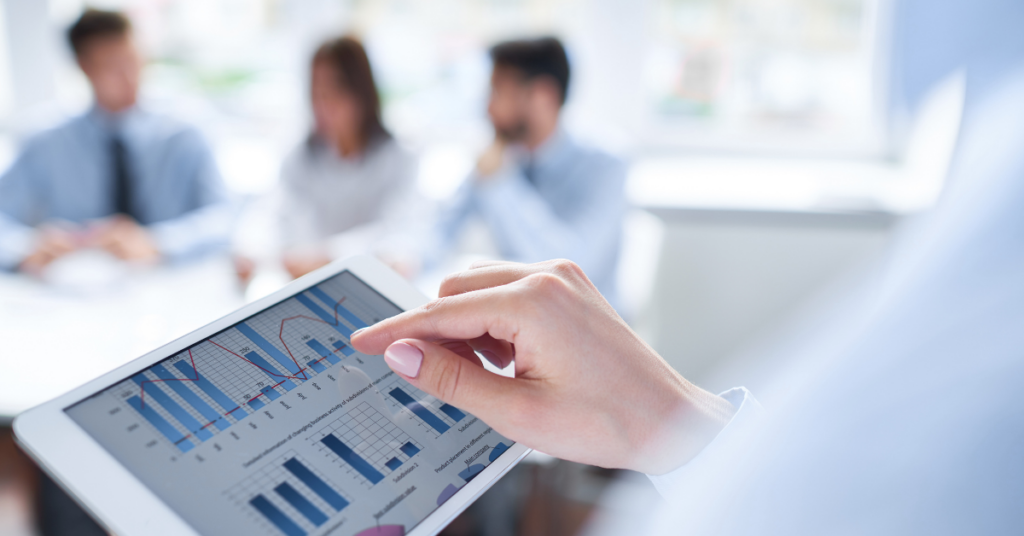 Are you looking for a high-demand, exciting job with room for advancement? If yes, then this article is just for you. According to a U.S. Bureau of Labor Statistics report, the market for management analysts will grow by 11% from 2021 to 2031. Incidentally, this demand for skilled analysts is increasing as companies navigate an ever-changing business landscape. But what does a business analyst do exactly? In brief, they assist businesses in making data-driven decisions, optimizing business processes, and identifying opportunities for growth and innovation. Furthermore, they collaborate with stakeholders to understand business needs and develop solutions that support organizational goals. Let's delve deeper and learn more about a business analyst's role and how to become one.
ALSO READ: What Does a Business Analyst Do? How to Become a Successful Analyst
What are the Top Five Key Skills a Business Analyst Must Possess?
What does a business analyst do, and what are the key skills one requires for this role? Let's take a look below: 
1. Analytical Skills: Collecting and analyzing large amounts of data to identify patterns, trends, and insights
2. Communication: Communicating effectively to collaborate with stakeholders and understand business requirements. At the same time, they also need to translate technical information into easily understandable terms
3. Problem-Solving: Identifying and addressing issues as well as providing solutions to problems
4. Technical Knowledge: Familiarity with a variety of technical tools and software to analyze data and develop solutions effectively
5. Business Acumen: Knowledge of an organization's business model, industry trends, and competitive landscape are areas in which an analyst needs to be well-versed
Importance of Specializations in Business Analysis
Business analysis specializations are critical in today's complex business environment. So, what does a business analyst do differently? Since they work in various industries, they can gain in-depth knowledge in data analysis, requirements gathering, and project management. Additionally, this knowledge assists them in providing more effective solutions to complex business problems, increasing their value to their organizations.
On the whole, business analysis specializations allow organizations to gain access to specialized knowledge and skills. Companies can leverage the expertise of business analysts with specialized skills to drive innovation and growth. A data analysis specialist, in turn, can assist a company in gaining insights from large data sets. As a result, companies can make better decisions and gain a competitive advantage. All in all, business analysis specializations benefit the individual professional and the organization they work for.
What are the Five Types of Business Analysts in the Market?
So what does a business analyst do? Let's take a closer look at the different types of analysts in the market and their average annual pay:
1. Business Intelligence Analyst
In general, a business intelligence analyst collects and analyzes data. They identify trends, patterns, and insights to make informed business decisions. A business intelligence analyst's annual salary is around $81,411.
2. IT Business Analyst
These individuals collaborate with IT teams to identify business requirements, create technical specifications, and ensure that technology solutions meet them. In terms of remuneration, the average annual salary for an IT business analyst is $79,376.
3. Data Analyst
Their prime responsibility is collecting, analyzing, and interpreting data to identify patterns and trends and make insightful decisions. A data analyst's annual salary is approximately $65,624.
4. Financial Analyst
A financial analyst provides financial analysis and insights to help businesses decide on budgeting, forecasting, and investment opportunities. This role's average annual salary is $69,419.
5. Operations Analyst
This role calls for increasing operational efficiency and identifying process improvements that drive business growth. An operations analyst 's annual salary is around $64,217.
These are only averages: The actual salaries for these roles may vary depending on location, experience, and company size. Nevertheless, the quoted salaries indicate what a specialist could earn concerning a given niche or industry.
ALSO READ: How to Become a Business Analyst and What Skills are Needed?
How Can a Company Benefit From Hiring a Business Analyst Specialized in a Specific Area?
Without a doubt, hiring a business analyst who specializes in a specific area can be extremely beneficial to a company. To begin with, having a specialist on the team allows the company to gain insights and solutions tailored to that area's specific challenges and requirements. This can lead to better decision-making and business results. Second, the business analyst's specialized knowledge and expertise can assist in identifying opportunities for process improvement and innovation. This results in increased efficiency and competitiveness. Furthermore, by bringing in a specialist, the company can stay current on the latest trends, technologies, and best practices.
Upskill with Emeritus
As businesses face increasingly complex challenges and opportunities, the role of business analysts has become increasingly important. There are numerous opportunities for advancement in this exciting and dynamic field. You can build a rewarding career as a business analyst through dedication, hard work, and a passion for problem-solving. To take the first step, explore these business analytics courses from Emeritus developed in tie-up with the world's best universities.
By Siddhesh Shinde
Write to us at content@emeritus.org