Top 5 Strategies for an Effective Change Management Process
A recent Gartner survey of HR leaders suggests that organizational change management is the topmost priority for organizations in 2023. However, leaders are likely to face several challenges in implementing organizational changes, the most significant being fatigue. In fact, rapid digitization, hybrid working, and fear of layoffs have led to an increase in employee unwillingness to support organizations in change management. As a result, only 43% of employees are keen on supporting their organizations. Hence, leaders must develop an effective change management process or framework to retain employees. This blog, therefore, discusses the key strategies to set up a robust change management process.

ALSO READ: What is Digital Transformation and Why Does it Matter?
Role of a Change Management Process in Digital Transformation
Organizations face several barriers while implementing digital transformation, of which change resistance is the most significant. Let's understand how a change management process helps reduce the resistance to a smooth digital transformation.
The change management process is a framework involving three critical steps—planning, implementing, and monitoring organizational changes. The organization's culture undergoes a remarkable shift in digital transformation because companies require more digital talent and resources. They also need increased cross-functional team collaboration, enhanced security measures, goal changes, and customer expectations. Dealing with these changes can be a tedious process. Hence, they need a dedicated change management process to avail of the following benefits:
Reduces Risk of Failure
Firstly, a change management process reduces disruptions in digital transformation and facilitates the smooth integration of digital technologies and tools into the existing IT infrastructure of the company. Moreover, it also involves assessment and risk planning, which helps companies tackle and identify potential challenges.
Includes Employees in Decision-Making
Employee resistance can hamper productivity and the implementation of digital transformation within the organization. However, a strategic change management process involves techniques and steps to include employees in decision-making. It, therefore, makes them feel valued and motivated, which facilitates smooth digital transformation.
Highlights Roles of All Personnel
A well-designed change management process motivates the workforce and helps promote consistency and efficiency. Moreover, it ensures that every member is clear about their responsibilities and carries out their role efficiently. It thus helps eliminate silos and increases the chances of successful digital transformation.
ALSO READ: What is Change Management? What are its Best Practices?
How Can Organizations Effectively Implement Change Management During Digital Transformation?
The following are some of the critical steps that leaders and organizations can take to implement a smooth change management process during digital transformation:
Do an elaborate assessment to find out the need for digital transformation, the current state of the organization, and potential challenges

Build a detailed plan on how to incorporate digital tools and technologies. For instance, you can prepare a framework and put it on ERP platforms like Atlassian for transparency and better communication 

Assemble a change management team to support and manage the changes

Inform employees about the changes and involve them in various steps. Organizations must also prepare an effective communication strategy so that team members can provide their input

Conduct training sessions to teach digital skills to employees

Lastly, set up Key Performance Indicators (KPIs) to monitor progress
What are the Key Strategies for Successful Change Management in the Digital Era?
Here are some of the popular strategies that leaders can use to implement a successful change management process:
Focus on Pilot Projects
Leaders can implement small-scale pilot projects instead of sudden large-scale organizational changes. You can best understand it as beta-testing. For example, start by implementing a small digital tool or strategy within a department. This helps organizations assess the impact, benefits, success rate, and challenges of organization-wide digital transformation. Moreover, this strategy also allows other members to adapt to digital changes and does not make them feel overwhelmed.
Identify Champions and Influencers
Another popular change management process strategy involves identifying the champions and influencers—basically employees who support digital transformation—and bringing them to your side. Furthermore, organizations can encourage these individuals to lead the change management and influence other employees who resist change.
Invest in Training and Upskilling
Many employees hesitate to adapt to changes because they lack the necessary technical skills. Therefore, investing in training and upskilling employees will make it easier for them to understand and implement digital tools, thus leading to a successful digital transformation.
Involve C-Suite Leaders
This is another crucial element for implementing a change management process smoothly. Leaders set an example for the teams at the middle or bottom of the hierarchy. They are, in fact, able to influence and inspire employees to adapt to digital changes.
Communicate the Benefits
Organizations can use a positive approach to ensure smooth digital transformation and reducing resistance from employees. Instead of mentioning the lack of digital transformation as a problem, leaders can showcase it as an opportunity to grow. Moreover, they can inform how digital transformation will benefit the business and the employees. In simple terms, organizations should communicate the incentives of digital transformation to keep employees motivated and excited about the changes.
What are the Common Challenges Faced in Implementing Change Management During Digital Transformation?
Digital transformation costs are too high for companies. Global spending on digital transformation was marked to reach $1.8 trillion in 2022. However, a large number of digital transformation initiatives fail to take off. Hence, an effective change management process is the top priority for businesses. 
Here are some challenges businesses face when implementing change management during a digital transformation:
Digital and technical skills gap

Lack of change management training

Data security issues

Lack of skilled resources

Absence of leadership support

Communication gaps among team members

No accurate metrics to measure success and calculate ROI
ALSO READ: How Does Leading Change in an Organization Benefit it
How Can Change Management Techniques be Tailored to Support Digital Transformation Initiatives?
Conduct an Assessment
The first step to customizing change management techniques is thoroughly assessing the organization. It gives an understanding of the various types of resistance to digital transformation and how these issues can be resolved. The concerns can emerge from a lack of transparency and communication among team members and ineffective business processes. Therefore, you must prepare a change management strategy that addresses most organizational issues faced during digital transformation. Also, include a change impact assessment in the report.
Use a Human-Centered Design Approach
Adopting a holistic approach is another way to tailor a change management process. Using a one-on-one approach with employees is essential to help them understand their issues and possible solutions. Additionally, leaders can seek feedback and communicate ideas to their teams to make them feel they are an integral part of the change management process. 
How Do Emeritus Courses Prepare You to Lead Change With Confidence?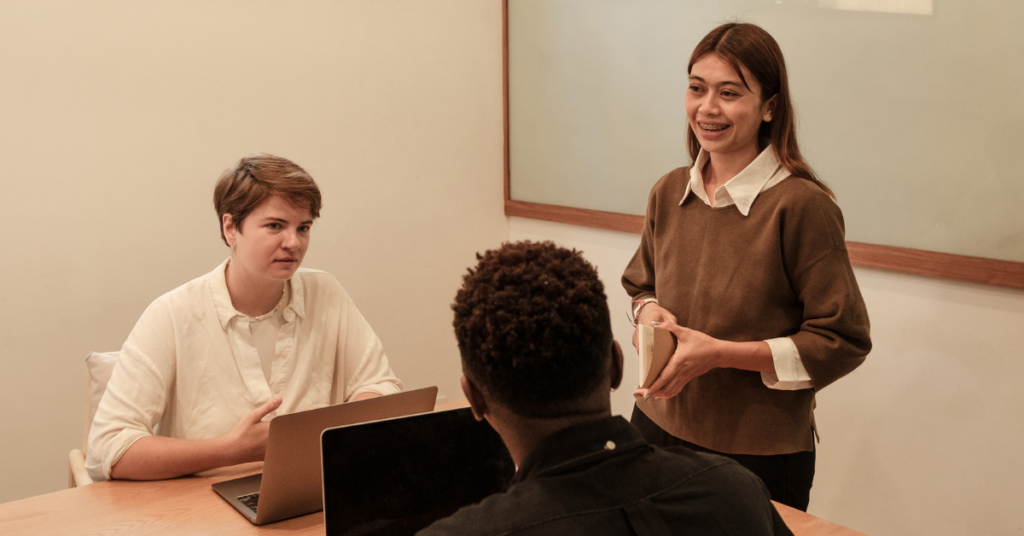 Statistics show that 75% of organizations believe that they will undergo major changes in the next three years. Consequently, many organizations are looking for leaders that can successfully drive a change management process. With new technologies emerging rapidly, now is the best time to equip yourself with change management skills and lead the company on a growth path.
Emeritus' online business management courses use a backward-design methodology to help leaders achieve their professional goals. They teach learners about the changing trends in the industry and the role of an effective change management process in boosting organizational growth. Explore these business management courses from Emeritus today and upskill for a better future.
By Sneha Chugh
Write to us at content@emeritus.org