How to Become a Cybersecurity Analyst in 2022: Easy Steps to Follow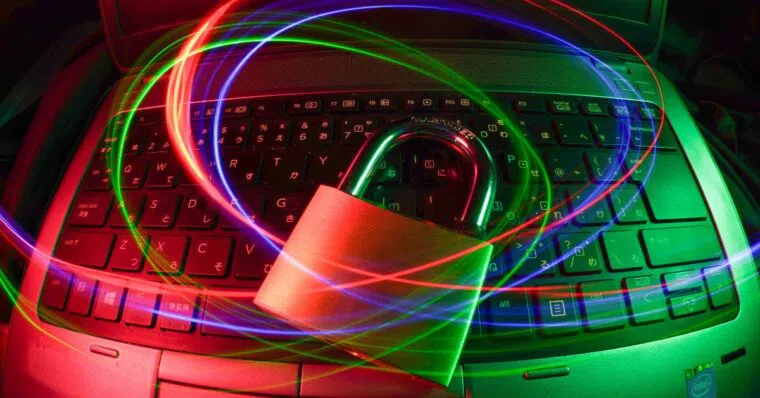 Cybersecurity has undergone prolific development, and rightly so. For example, a TransUnion report claims that online scams in the US in the first quarter of 2021 had risen by 25%. So, 'how to become a cybersecurity analyst' has become a recurring query among cyber enthusiasts. 
Numerous phishing accounts have popped up worldwide. David Warburton, the author of the F5 Labs 2020 Phishing and Fraud Report, suggests that over 50% of fraudsters now use targeted brand names within their websites to lure unsuspecting customers! This has led to the need for more stringent cybersecurity measures.

What is Cybersecurity?
Cybersecurity is a comprehensive collection of methodologies, processes, and technology designed to shield one's internet credentials and uphold legal confidentiality and integrity. It is a means to protect the giant but intricate network of computer systems against digital trespassing and exploitation of their vulnerabilities.
According to Cybersecurity Solutions for a Riskier World – ThoughtLab, the security executives surveyed mentioned various reasons for repeated security breaches, like a gap between security measures and constantly evolving technology. In addition, a quarter of this group cited the lack of enough cybersecurity professionals. A cybersecurity analyst, also known as an information security analyst, is clearly in very high demand, owing to newer threats becoming increasingly sophisticated.
If this sounds intriguing, and you want to learn how to become a cybersecurity analyst, you've come to the right place!
How to Become a Cybersecurity Analyst
With both sophistication and the volume of cyber attacks increasing, digital security will be the highest-paying avenue in the coming years. Moreover, the rise of parallel internet universes like the crypto-verse, metaverse, blockchain, and sophisticated cloud systems will further link the demands of operational security with services. This is where a step-by-step approach to this multi-layered subject highlights its importance. 
Step 1: Research About the Cybersecurity Industry
Cybersecurity is an iceberg of complexities. In addition, since we can legally view only 5% of the entire internet, different institutions require far-ranging services. A cybersecurity analyst heads the most crucial role of hunting down the vulnerability of their employers' systems and sealing the fault lines before external threats arrive. 
Hence, getting to know the industry is the first checkpoint you must cross. It will help distinguish your capability from other security agencies/professionals. There are three primary types of cybersecurity careers:
Security Architect

Security Engineer

Information Security Analyst
Step 2: Learn Cybersecurity Fundamentals
Once you know the different kinds of tasks involved in cybersecurity, you can narrow down your preferences. Each branch has unique challenges, and only a holistic approach would lead to understanding the core of this role. 
Step 3: Practice Cybersecurity Technical Skills
As cliched as it sounds, you must think like a cybercriminal to determine the chinks in your cyber-armor, and that can only happen with real-time experiences. Many online cybersecurity courses offer workplace simulation and will facilitate the application of your learnings to real-time scenarios. 
Also Read: Top 3 Reasons to Pursue Bootcamps Today for Career Growth
Step 4: Earn a Cybersecurity Certificate
Various online cybersecurity courses offer certification. Many employers value certification and some even consider it mandatory while scouting new hires. Certification increases your chances of getting hired exponentially and helps you stand out to potential employers. 
Step 5: Search for Open Positions
Once you get the hang of the techniques, you will find your area of interest. There is no lack of prospects in a constantly evolving landscape with security threats. From attack detection and response to overall responsibility for a company's security, the range of work and positions is too diverse to absorb in one go. According to the US Bureau of Labor Statistics, the career graph for information security analysts or cybersecurity analysts shows an increase of 35% by 2031, much higher than other job roles. For instance, in May 2021, the average yearly salary for information security analysts was $102,600.
Step 6: Consider an Entry-Level Information Technology (IT) Job First
A bachelor's degree is the highest degree needed for a cybersecurity job. However, an entry-level IT job is a smart first step for getting a lay of the land before diving into the deeper end of cybersecurity. 
What Skills Must a Cybersecurity Analyst Have?
Certain basic operations and skills are necessary for all cybersecurity professionals. While the next section deals with the academic qualifications, here is a look at the essential skill-set you must acquire to be an effective cybersecurity analyst.
Skills are a combination of antidotes for the present times while also looking out for the future. So, what are the current challenges of our times? 
Phishing

Hacking IoT (Internet of Things)

Malware attacks

Cryptojacking

Deep Fake
Skills Needed to Fight Against Fraud:
Ethical hacking skills

Understanding of computer forensics

Security of IoT
Frequently Asked Questions
Q1: Do You Need a Degree to Be a Cybersecurity Analyst?
Cybersecurity is a heavily technical subject demanding extensive knowledge of the latest technology deployed in different genres of security apparatus. Hence, it is of utmost importance to have a Bachelor's Degree in either computer science or an equivalent that dips its toes in the technical know-how of cybersecurity. 
Certified Courses Should Offer:
A thorough understanding of network security, correcting security flaws, and penetration testing

Knowledge of firewalls, antivirus and anti-malware software, Security Information and Event Management (SIEM), Intrusion Detection and Prevention systems (IDPs), and proxies is a must 

How to keep security protocols up to date on a typical day that involves building and managing security patches to minimize their effects on daily business
An online cybersecurity certificate from reputed institutions increases your chances of getting hired. Additionally, you will have minimum resistance during the training because you are ready to face all challenges! 
Q2: What Does a Cybersecurity Analyst do Every Day?
A Cybersecurity Analyst has a lot of responsibilities, and each day may present unique challenges. The main tasks include:
Monitoring networks at all times and checking for threats and breaches

Listing the network errors and updating security systems accordingly 

Testing the recently updated systems for vulnerability

Exploring new technology to keep the company updated on the latest technological trends

Creating daily and monthly reports on attacks, responses, and other noteworthy security incidents
Learn more about what a cyber security analyst does every day.
What are the Benefits of Taking an Online Cybersecurity Course?
Courses brimming with authenticity are the need of the hour.
The benefits of taking an online cybersecurity course:
Convenience of learning from anywhere

Flexibility as most online courses only require 4-6 hours of weekly commitment

Discovering a community of like-minded professionals 

Finding a mentor
Why Choose Emeritus?
In collaboration with over 50 universities and colleges, Emeritus is the hub of massive futuristic educational experiences. Our courses keep you at par with the industry and often ahead of the rest of the world by bringing in the latest challenges of the hour and dealing with the same in an ever-evolving technology, innovation, and quality training environment.
By Bishwadeep Mitra
Write to us at content@emeritus.org