How Much do Email Marketers Make? A Comprehensive Guide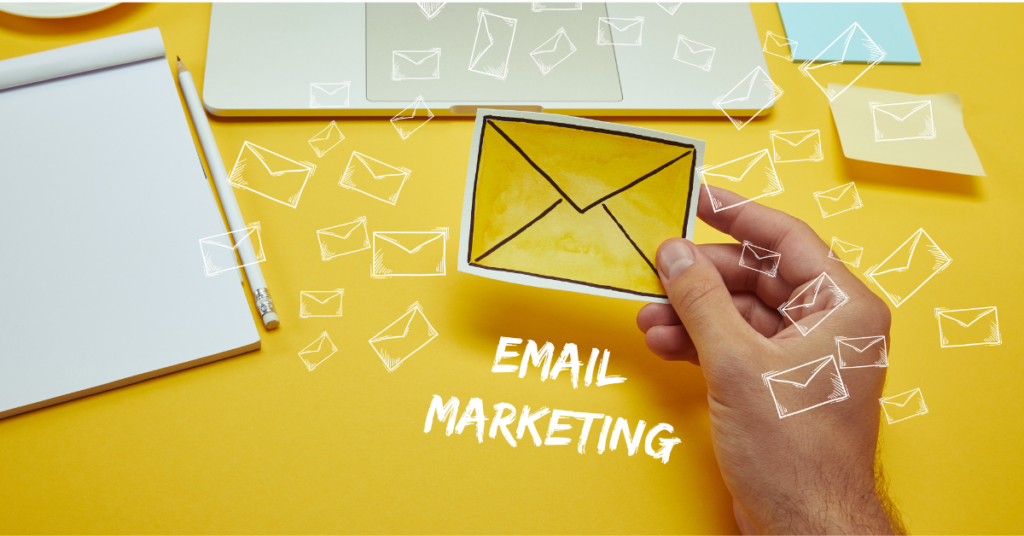 Email marketing is a powerful form of digital marketing that creates brand awareness, generates leads, and drives traffic, among many other things. Unlike social media marketing, where the content can be scrolled down and forgotten, the email stays in your customer's inbox until they read it, archive it, or delete it. Given the vital role of email marketing, email marketer jobs have become highly sought-after, with businesses now heavily focusing on digital marketing. This comprehensive guide discusses everything you need to know about email marketing, the roles, and responsibilities that come with the job, and the email marketer salary bracket based on industry, qualification, specialization, and companies. 

Roles and Responsibilities of an Email Marketer 
Creating and monitoring email marketing campaigns 

Compiling, managing, and purging email lists  

Designing, writing, and proofreading emails  

Identifying new email marketing strategies and best practices

Optimizing campaign performance 

Handling email automation 

Ensuring the email design and layouts are mobile optimized 

Collaborating with marketing managers, designers, and writers

Executing and implementing A/B testing to improve email marketing 

Monitoring and analyzing email campaigns

Assisting with additional digital marketing efforts

Reporting campaign performance and audience insights to the marketing team and stakeholders 
Entry-Level Email Marketer Salary
Email marketers can earn decent wages from the very start of their careers. According to talent.com, the average annual salary for an entry-level email marketing specialist in the U.S. is $50,700.
Email Marketer Salary by Industry

Email marketing is a valuable resource for any business. The salary of an email marketer depends on the role and requirements of a particular industry. These industries span the spectrum and include e-commerce, marketing, advertising, education and training, games, government, health and fitness, entertainment and events, and media and publishing. Here is an overview of the email marketer salary bracket by the industry as per Zippia.com:
| | |
| --- | --- |
| Top-Paying Email Marketer Industries  | Average Salary  |
| Retail | $61,272 |
| Internet  | $57,833 |
| Media | $56,580 |
| Technology  | $54,910 |
Email Marketer Salary by Experience
Knowledge and experience make a significant difference in salary variation. With sufficient experience, email marketers can move to senior roles and enjoy outstanding salary benefits. According to talent.com, the average annual salary in the U.S. for experienced email marketers is $80,988. 
Email Marketer Salary by Qualification
Email marketer salary packages vary widely depending on knowledge and skill. Mastering the following skills sets you apart from the competition and makes you eligible for lucrative job opportunities.
Email Marketer Qualification
Expertise in email marketing metrics such as open rates, click-through rates, unsubscribe rates, conversion rates, revenue rates, and spam rates  

Excellent written communication skills for effective copywriting 

Knowledge of email marketing software platforms and email marketing tools

Expert data analysis skills 

Knowledge of email designing 
It is important to frequently update your skills as the field of email marketing is continually evolving. Email marketing professionals can significantly benefit from online courses that equip them with the knowledge and credentials necessary to advance their careers. If you are looking to upskill, check out the wide range of online digital marketing courses offered by Emeritus. 
ALSO READ: Top 6 Skills for Digital Marketing Resume to Get Hired 
Email Marketer Salary by Specialization

Here is an overview of the career paths you can consider with a background in email marketing. 
1. Email Marketing Specialist 
Email marketing specialists design email campaigns and create email lists and leads through written communication. 
Range: $50,700–$80,988
Average: $61,478
2. CRM Manager  
Customer Relationship Management (CRM) managers build systems and strategies that enhance, manage, and improve business relationships. 
Range:$850,83- $151,024  
Average: $112,698
3. Digital Marketing Manager
Digital marketing managers are responsible for maintaining a brand's online presence and sales by working on various marketing campaigns.
Range: $63,182–$112,807
Average: $80,000
4. Chief Marketing Officer 
Chief marketing officers oversee the planning, development, and execution of a company's marketing and advertising endeavors.
Range: $104,104–$212,349 
Average: $150,000
5. Email Marketing Manager  
Email marketing managers plan, create, implement, and optimize end-to-end email marketing campaigns.
Range: $68,399–$110,303 
Average: $80,998
(The above salary figures are from talent.com) 
Best-Paying Countries for Email Marketers
Geographical location plays a vital role in determining earnings as salaries depend on the demand for work and the cost of living. Here's a comparison of the average annual email marketer salary from different countries, according to Glassdoor:
| | |
| --- | --- |
| Location | Average Annual Salary  |
| U.S.A.  | $58,883 |
| U.K.  | $43,717 |
| Australia  | $52,613 |
| France  | $36,338 |
| Germany  | $48,138 |
| Canada  | $48,348 |
Top Companies Hiring an Email Marketer
Here are some of the highest-paying U.S. companies for email marketers according to Indeed.com:  
| | |
| --- | --- |
| Top-Paying Companies  | Average Annual Salary  |
| DISYS  | $123,694 |
| Amazon | $106,854 |
| Publicis Sapient  | $105,204 |
| FedEx | $83,443 |
| Compunnel Inc. | $77,048 |
| PNC Financial Services Group | $73,248 |
Learning Email Marketing, the Emeritus Way
This email marketer salary guide highlights the importance of constantly learning new skills and tools to keep up with current and future needs of the industry. Whether you are a beginner or looking to advance your career prospects, a well-structured online program can help you master the skills needed to become a pro in this digital marketing segment. Explore the diverse range of digital marketing courses offered by Emeritus and taught by experts from the world's best universities and prepare to make a mark in this space.  
By Krati Joshi
Write to us at content@emeritus.org