Emeritus Accelerate: Build (and Retain) a Future-Ready Workforce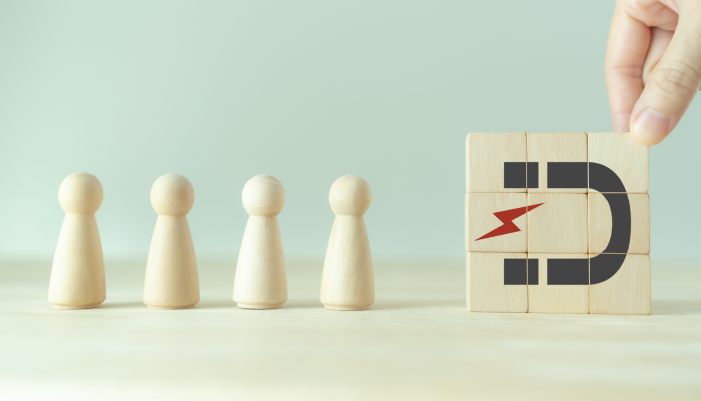 Employers today face a two-pronged problem among their workforce: skills gaps are increasing as technology rapidly evolves, and employee engagement and retention have fallen to historic lows.
Without engaged, highly skilled employees, even the most promising companies will flounder. And with a shortage of candidates who have in-demand skills like data analytics, technology, and leadership, upskilling has become a business imperative for most organizations. In a competitive hiring marketplace, simply bringing in new talent from outside the company may not be a viable (or cost-effective) option to fill widening skills gaps.
More importantly, external hiring does not address the longer-term employee engagement problem. Since employee engagement is tied to key metrics like productivity, profitability, and stock prices, faltering engagement is a serious problem—and an opportunity for savvy companies.
Employer-provided upskilling offers a unique solution to both problems. On-the-job learning opportunities are a significant driver of employee mobility. According to Gallup, 65% of workers rate the chance to learn on the job as "very important" when evaluating offers, and 48% of employees would leave their current jobs for a role that offered skills training. 
The opportunity for organizations is clear—and Emeritus Accelerate offers a solution to help you take advantage of it. 
What Is Emeritus Accelerate?
Emeritus Accelerate provides employees with access to a curated, company-branded learning solution designed to help them build the skills they—and their employers—need to thrive in the marketplace of the future. Emeritus works closely with clients to select the courses that meet specific company objectives, giving employees access to the content that will be most beneficial to them. 
While employers and learning content providers have created thousands of self-paced online courses in recent years, the impact of content libraries remains low. Emeritus Accelerate offers an alternate approach rooted in extensive research and collaboration with leading universities. 
We designed its key features to help you maximize impact within the context of your company's needs and realities. They include the following.

Learning That Works
200+ Top-Quality Certificate-Bearing Programs from Top Universities 
Emeritus delivers courses in partnership with the world's leading universities and institutes, ranging from the Massachusetts Institute of Technology (MIT) Sloan School of Business to the Cleveland Clinic. Our courses are designed in collaboration with instructional designers to ensure the online experience is as seamless and effective as an in-person course. 
Certified learning instructors evaluate students' progress and give individualized feedback to maximize engagement and learner outcomes. And participants receive certificates demonstrating their new skills. This further incentivizes participation.
Effective Learning with a Cohort-Based Model
Emeritus uses cohort-based learning, an educational approach in which a group of learners moves through a course or series of courses together. These courses use a mixture of synchronous and asynchronous learning, ensuring that students have both flexibility and the opportunity to enhance their learning with personal interaction. The time-bound cohort structure offers greater accountability while providing support from faculty and the fellow learner community. 
Simple Setup
Solutions Consulting to Meet Learner Needs
Emeritus serves as a partner throughout the rollout and implementation processes, with dedicated support available to help companies curate programs that meet the needs of learners. Companies choose from payment options that work for them to streamline program administration. 
Custom Branded Portal, Plus Integration Options
When it's time to launch the program, Emeritus Accelerate delivers a custom-branded portal where employees can access courses, complete with their employer's own messaging and communications. Emeritus also offers the ability for clients to integrate Accelerate into an existing set of learning and development programs, with portal integration and administrative support available.
Proven Playbook to Achieve Success
Launch Toolkit and Support
Providing an excellent solution isn't enough; companies also need to market it effectively to their employees. Emeritus provides a proven launch toolkit and ongoing support to drive activation and employee engagement within a client's organization. Companies can customize communications to reinforce company values and organizational priorities, align with company brand guidelines, and reach employees via preferred communications channels. 
Admin Features and Client Services
Emeritus offers partner companies a full suite of administrative tools and metrics to track employee engagement with course offerings and measure the effectiveness of employer outreach. Our client services team works closely with each company to set up custom metrics that measure success against organizational goals and ensure alignment with company policies. 
Addressing Common Employee Hurdles 
We designed Emeritus Accelerate to move your company forward—and to address the unique challenges today's employees face in learning and professional development.
1. Low-Quality Programs That Fail to Drive Results
Self-paced online learning programs like massive open online courses (MOOCs) have emerged as a popular solution for employee education. Most of these programs claim to offer short and easy to access learning options for busy professionals.
However, these offerings have failed to achieve results, with completion rates averaging below 20%. Lack of personal interaction with instructors and other learners is a common obstacle. And the quality and specificity of the programs often doesn't match organizational need.
How Accelerate can help: While Emeritus courses are challenging and demand learner commitment, they are designed primarily for a working professional to successfully balance alongside work and personal commitments, resulting in completion rates above 90%. Most Emeritus courses provide working professionals with schedule flexibility with self-paced coursework such as lecture videos and hands-on assignments, as well as a combination of live online sessions including lectures, faculty office hours, and group discussions.  
Designed for working professionals, our courses have an average completion rate of above 90%.
2. Too Many Options
Decision paralysis is a common problem for organizations and individuals seeking upskilling opportunities. The multitude of online and offline options available today often means employers and employees alike struggle to identify the most impactful and cost-effective opportunities. 
How Accelerate can help: Emeritus Accelerate solves this problem by partnering with companies to identify the courses that will lead to the most consequential changes and making recommended courses easily accessible to the workforce.
3. Unclear Value Proposition
To effectively engage employees in upskilling opportunities, companies need to clarify the benefits of learning and development to their workforce. However, employees often view coursework as yet another training module without recognizing its full benefits to both themselves and their organizations. 
How Accelerate can help: Emeritus Accelerate participants earn a certificate or degree from one of the best universities in the world, a resume-building qualification that can be a powerful motivator for employees. At the same time, they can boost their careers and build the skills needed to get them to the next level, all while equipping their company with the competencies needed to thrive in a competitive marketplace.
4. Unequal Access
Access to and participation in learning opportunities is often siloed within organizations or limited to specific employee levels or functions. These disparities can perpetuate existing disparities between employee groups and inhibit organizational diversity efforts. In addition, they can lead to employee disengagement and frustration while also costing companies the chance to build skills at all levels. 
How Accelerate can help: Emeritus Accelerate rolls out across organizations with appropriate courses selected for their applicability to employees, improving equity and employee satisfaction across the board. The program is particularly valuable for companies working to improve their support of underrepresented groups and achieve diversity throughout every level of the organization. 
Emeritus Accelerate in Action: Natural Gas Company Example
Client: A leading regional U.S.-based natural gas distribution utility with several thousand employees that delivers energy to millions of consumers.
How It Works: Organizations have faced increasing expectations from employees in receiving support for career advancement and the breadth of benefits available to them. In annual employee surveys, this company's employees asked for more educational opportunities to allow them to upskill, reskill, and prepare for the future of work. 
The HR team had an ever-increasing range of levers they could pull to engage employees as well as attract and retain talent. For the company, the best solution was an education-as-a-benefit program available to its entire workforce. University certificate programs through Emeritus Accelerate were also an easy system for HR to administer. 
In early 2022, the company's employees were given access to the Emeritus course marketplace which showcased more than 400 different courses designed to help them upskill and reskill. Emeritus helped the organization draft communications to employees highlighting the available programs and their intended benefits. Emeritus also supported the company with recommendations on courses that would steer practitioners toward hands-on technical courses in business analytics, project management, and digital transformation while guiding non-technical leaders to courses focused on building leadership acumen. 
To date, the platform has proven to be popular at the company. For example, nearly a fifth of the workforce visiting the portal and viewing courses. Learner satisfaction, which is measured on a weekly basis, is currently rated at 4.66 (out of 5). 
We will continue to jointly promote the courses that closely align with the company's internal values and leadership competencies and improve their customer experience. Moving forward, we hope to place a greater emphasis on opportunities for managers to build learning pathways that support their employees' longer-term career development. As employees complete courses, Emeritus is exploring additional opportunities within the portal for community-building and alumni interaction.
Emeritus Accelerate offers a unique employee benefit that delivers tangible results in both engagement and business outcomes. With ongoing support from Emeritus, your corporation can continue to build on its success, prepare employees for the future of work, and develop the skills needed to drive strategic change.
---
Interested in learning how Emeritus Enterprise can help your company expand its capabilities with Accelerate workforce development programs? Get in touch.