Join Emeritus at the 2022 ASU+GSV Summit!
Emeritus is proud to be a sponsor of the annual ASU+GSV Summit. We'll be heading to sunny San Diego, California, on April 4-6, 2022 for this year's event!  
Each year since 2010, thousands of leaders in educational technology, investors, and entrepreneurs from around the world have convened at the summit to explore industry research and insights through widely renowned events and discussions. 
Looking to connect with us at the conference? Schedule a meeting here, and you also get a month free of Emeritus Insights, a learning platform to help you upskill anytime, anywhere, with a library of 5,000+ bite-sized videos. This is just one of many ways you can engage with our organization!
In case you're not familiar with Emeritus, we're committed to teaching the skills of the future by making high-quality education accessible and affordable to individuals, companies, and governments around the world. We partner with more than 50 top global universities (including MIT, Dartmouth, and INSEAD) to develop and deliver innovative online education programs.

Emeritus Panels at ASU+GSV 2022
Below are three ASU+GSV Summit sessions where Emeritus leaders will share their insights.
Date and Time: Tuesday, April 5, 2022 at 2:10 – 2:50 PM PT
Summary: Funding for education is becoming an increasingly popular and important benefit for employees. From helping employees earn a degree to facilitating ongoing upskilling, companies are positioned to massively increase access to quality education for those who need it. Employers, as a result, are becoming the "fourth school system." Join this panel of innovators and thought leaders to discuss education as a benefit and its potential to scale impactful learning.
Location: Seaport Ballroom F, Level 2
Channel: The Corporate Competitive Edge: Skilling @ Work
Moderator: Megan O'Connor (Head of Strategic Partnerships, Chegg)
Panelists: 
Ruben Harris (CEO, Career Karma, Inc.)

Paul Freedman (President and Chief Product and Solutions Officer, Guild Education)

Ardine Williams (Vice President of Workforce Development, Amazon)

Lee Bradshaw (Chief Strategy Officer, Noodle)

Charlie Schilling

(President, Enterprise Business [North America and Europe], Emeritus Institute of Management, Inc.)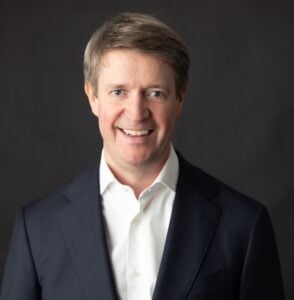 Date and Time: Tuesday, April 5, 2022 at 4:40 – 5:20 PM PT 
Summary: Twenty years ago, most EdTech companies were confined to one or two markets. Now, the sector has gone global. Companies are serving global audiences across multiple segments and sectors. We will discuss where borders still matter and, more importantly, why mostly they don't! We explore the implications for entrepreneurs, educators, students, and even policymakers.
Location: Harbor E, Level 2
Channel: Edging to 1 Trillion – Building & Investing in EdTech 
Moderator: Adam Freed (Managing Partner, GSV)
Panelists: 
Trupti Mukker (CEO, Byju's Future School)

Ankit Gupta (Co-founder & CEO, Quizizz)

Jamie Farrell (Chief Revenue Officer, Emeritus)

Dan Vigdor (Founder and Executive Chairman, ThriveDX)

Soo Nahm (CFO, Mathpresso)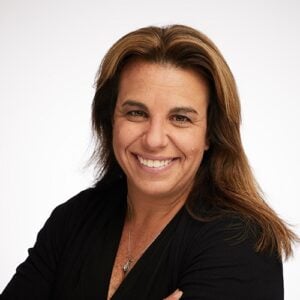 Date/Time: Wednesday, April 6, 2022 at 11AM – 11:40AM PT
Summary: At a time when our country's demand for healthcare workers has never been higher, an already constrained supply is reaching crisis levels. This demand for healthcare workers and the educators who prepare them has been on the rise and was only intensified by the pandemic. From medical assistants to pharmacy technicians across the frontlines to nurses and physicians, the need to have all healthcare providers working at their full scope has never been more important to fill the growing care need in private practice, pharmacies, hospitals, and the community. 
Across the nation, schools are experiencing educator shortages limiting the number of students who can enter programs, a lack of externship opportunities, and limited access to develop the needed skills to enter the professions, resulting in a decreasing number of graduates to fill these essential roles. How can we help increase interest, empower those seeking these careers, and support the changing face of healthcare as the need becomes more significant than many of us have experienced in our lifetime?
Location: Seaport Ballroom F, Level 2
Channel: The Corporate Competitive Edge: Skilling @ Work 
Moderator: Shiv Gaglani (Co-Founder & CEO, Osmosis.org from Elsevier)
Panelists: 
Kathryn Kay (Vice President of Academics–Healthcare, Emeritus)

Beth Phillips (Strategic Nursing Advisor, ATI)

Kathy Hunter (Vice President of Product Strategy, National Healthcareer Association)

Derek Apanovitch (Chief Operating Officer, Osmosis from Elsevier)