The Top 10 High-Income Skills in 2024 for a Promising Career
The rapid digitization and increasing use of disruptive technologies are expected to change the future employment and skills landscape, making many skills redundant. However, it will also likely create a huge demand for cognitive, analytical, and technological skills. Therefore, professionals—especially mid- and senior-level professionals—must focus on skill development to boost their earning potential. This blog is a must-read because we help you analyze the top 10 high-income skills for 2024!
ALSO READ: What are the Top 10 Areas to Upskill in 2024? Hiring Managers Tell Us

Top 10 High-Income Skills for 2024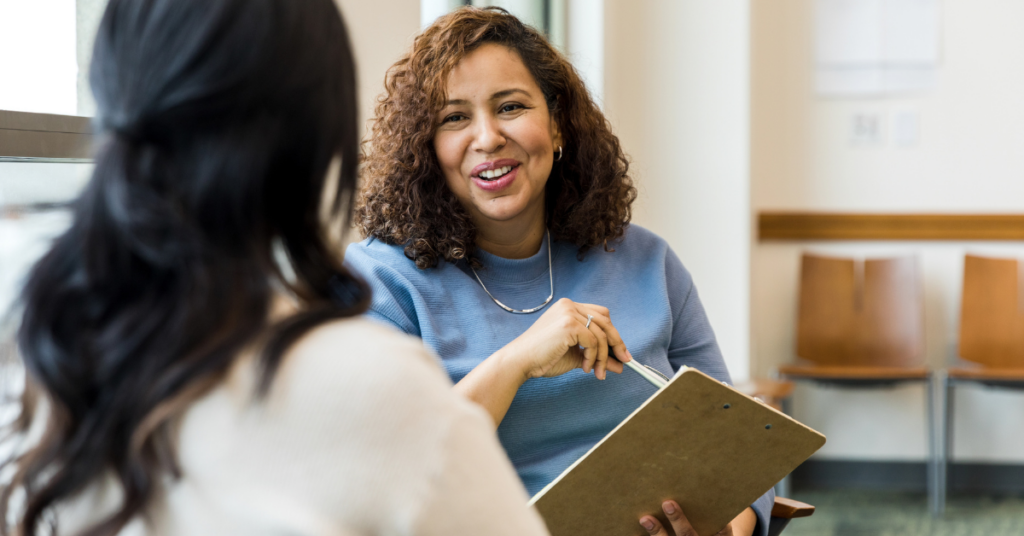 According to the World Economic Forum's Future of Jobs Report 2023, here are the top high-income skills for the future:
1. AI and Big Data
To begin with, nearly every industry is deploying AI, ML, and big data technologies for market research and growth. Evidently, this has boosted productivity and led to more informed data-driven decisions. AI and big data are, therefore, two of the highest-paying skills going forward.
Scope
Data scientist jobs focusing on AI and big data skill sets are likely to grow by 36% by 2031.
Expected Salary 
The average annual salary of data scientists with AI skills in the U.S. is $117,065.
Job Roles
Data scientist

Data science engineer

Machine learning engineer

AI enablement engineer

Robotics engineer
2. Talent Management
Businesses need to train and retain a talented workforce in this era of immense business competition. As a consequence, this has made talent management a popular high-income skill.
Scope
The expected growth of jobs for this skill set is 7% by 2031.
Expected Salary
Talent performance managers in the U.S. earn an average annual salary of $127,337.
Job Roles
Human resources manager

Talent coach

Talent performance manager

Training and development manager 
3. Product Management
With changing business environments and industry trends, many companies are transitioning to product-led business models. Therefore, they need experts who can manage end-to-end project to market and sell their products. From finding a business objective and suggesting new features as per customer demand, product management skill involves focusing on the entire product lifecycle. Thus, leadership is one of the most in-demand skills, making product management one of the highest-income skills for professionals.
Scope
According to the Future of Product Management Report, 2023, nearly 62% of companies plan to hire up to five product managers. Product management is also ranked as the second-best industry for career growth.
Expected Salary
Product managers earn $114,028 average annual salary in the U.S.
Job Roles
Product manager

Scrum manager

Product marketing manager 
ALSO READ: How to Become a Product Manager in 7 Steps
4. Supply Chain Management and Logistics
Effective supply chain management is the backbone of any business. From procuring raw materials and resources to product manufacturing to product sales, the supply chain plays a crucial role at every step. As more businesses enter the market, companies focus more on optimizing their supply chain processes. Hence, this field has grown as a high-income skill as companies prefer to hire managers who can seamlessly manage the entire production flow.
Scope
Supply chain management jobs which include logisticians are likely to increase by 28% by 2031, faster than average growth of other jobs.
Expected Salary
A supply chain manager in the U.S. earns $122,265 per year on average.
Job Roles
Director of supply management

Demand planning manager

Commodity specialist

Distribution manager
5. Cloud Computing
This is undoubtedly one of the most high-income skills for tech professionals today. Cloud computing refers to on-demand IT services available on the Internet, such as servers, databases, and analytics. Zoom, Slack, Amazon Web Services, Microsoft 360, Google Drive, and Dropbox are all examples of cloud computing platforms that many companies use daily. Since more users are deploying cloud solutions such as Zoom, Slack, and Amazon Web Services, companies seek skilled professionals who can code, design, build, and scale cloud solutions.
Scope
According to Gartner, 85% of companies will have a cloud-first principle by 2025. Hence, the demand for cloud computing professionals will also rise significantly.
Expected Salary
The average salary of cloud computing engineers in the U.S. is $122,845 per year, whereas cloud architects have an average salary of $142,107 annually.
Job Roles
Cloud computing engineer

Cloud developer

Cloud architect
6. Full-Stack Development 
Full-stack developers single-handedly develop and maintain the front end and backend of websites and web applications. Hence, working with a full-stack developer reduces the cost of hiring multiple resources for web development, creating a high demand for this role. Full-stack development is a high-income skill requiring advanced knowledge of programming languages, web architecture, and web design.
Scope
Web development jobs are projected to grow by 23% between 2021 and 2031.
Expected Salary
Full-stack developers in the U.S. earn a yearly average of $124,919.
Job Roles
Full-stack developer

Full-stack engineer

Web developer

Javascript developer
7. Marketing and Media 
Companies have recently sought experienced professionals to stay up-to-date on current marketing insights and consumer preferences to improve brand awareness. This has, without a doubt, placed marketing and media among the high-income skills of the future.
Scope
Marketing and media jobs are set to grow by 10% in the U.S. between 2021 and 2031.
Expected Salary
The average salary for this skill in the U.S. is $114,457 annually.
Job Roles
Marketing manager

Social media manager

Communications manager

Marketing specialist 

Product marketing manager
8. User Experience Designing
A smooth user experience and interface for websites and applications are essential for businesses to retain customers and improve website ranking. Therefore, there is a high demand for professionals with User Interface (UI) and User Experience (UX) design skills.
Scope
By 2031, there will be a 23% increase in digital designer jobs in the U.S.
Expected Salary
The average salary of a UX designer in the U.S. is $103,377 per year.
Job Roles
Web designer

User interface designer

User experience designer
9. Financial Management
Another one of the most in-demand high-income skills is financial management. Many businesses are suffering from the effects of a global economic recession. Hence, the need for financial management skills has increased as businesses seek to hire professionals to help with financial stability, optimize cash flows, and analyze financial data to make better financial decisions.
Scope
There is expected to be a 17% increase in finance manager jobs in the U.S. by 2031. This is faster than the average growth in other occupations.
Salary
U.S. finance managers earn an average salary of $129,497 per year.
Job Roles
Finance manager

Finance analyst

Finance specialist

Budget analyst
10. Compliance, Privacy, and Data Security
While large volumes of data help businesses in data-driven decision-making, it also makes companies vulnerable to cybersecurity breaches. Hence, companies are devising data protection strategies and training employees to follow data protection practices. Additionally, many companies are hiring data security, compliance and privacy exports to protect their data and adhere to regulatory compliances.
Scope
Data security and protection jobs, including information analyst jobs, will increase by 35% by 2031.
Expected Salary
The average salary of a compliance and privacy officer in the U.S. is $118,719 per year. Whereas, data security officers earn  $129,908 on average in a year.
Job Roles
Data security officer

Compliance and privacy officer

Information security analyst

Data protection answer 
ALSO READ: How to Build a Successful Career in Data Science and Analytics?
FAQs 
1. What are the Key Factors That Determine a High-Income Skill?
Evidently, the most crucial factors determining whether a skill can make you earn a 6 figure salary are demand, complexity, technical nature of the skill, automation risk, and irreplaceability.
2. How Does the Job Market Forecast Look for High-Income Careers in 2024?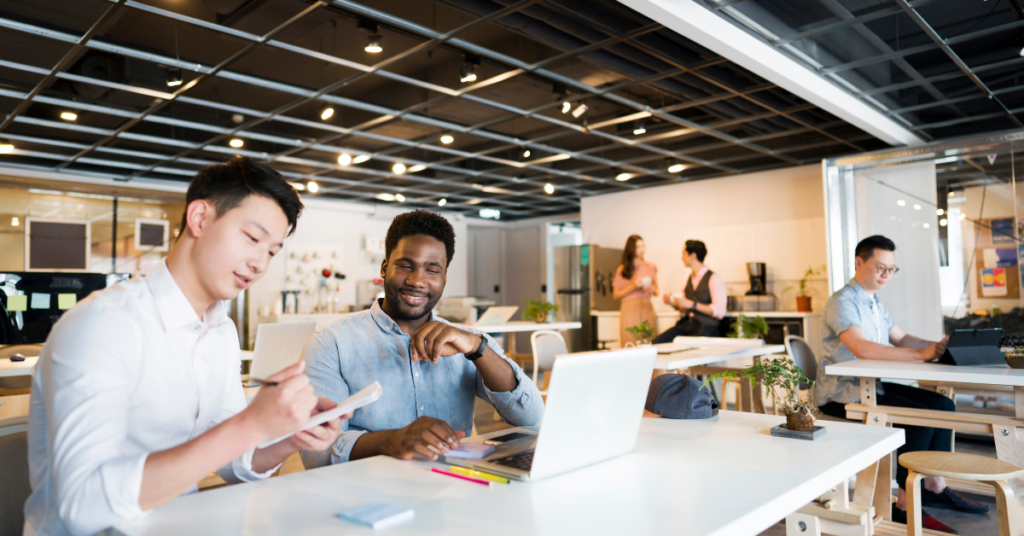 According to the U.S. Bureau of Labor Statistics, 9.8 million new jobs will be created in the U.S. by 2024. Furthermore, the industries experiencing the highest growth of jobs will be health care, tech, and education.
3. What are Some Practical and Effective Ways to Learn High-Income Skills?
Skill development is necessary for future-proofing your career. Therefore, you can learn high-income skills by pursuing online certificate or degree courses that teach practical skills. Apart, you can also seek mentorship and work on practical projects.
4. Which Industries are Projected to Offer 6-Figure Salaries in 2024?
As a matter of fact, the most promising industries offering well-paying careers in 2024 include health care, AI and ML, data science, sales, fintech, and consulting.
5. How Can Mid-Level Professionals Transition to High-Income Careers by 2024?
To begin with, the first step for transitioning into a high-income career lies in learning in-demand skills by pursuing skill-based courses. This helps professionals integrate relevant skills from previous job roles into their new careers. Additionally, professionals can build a network to seek mentorship and job references. 
To conclude, the job industry will experience a significant decline in a large number of jobs, especially those related to administrative roles or e-commerce roles, by 2024. Hence, there is a dire need for working professionals to secure their careers by investing in skill development. Emeritus' online courses teach in-demand and high-income skills to working professionals. Explore these online courses by Emeritus and take the right step toward advancing your career.
By Sneha Chugh
Write to us at content@emeritus.org