How to Become a Freelance Digital Marketer That All Brands Want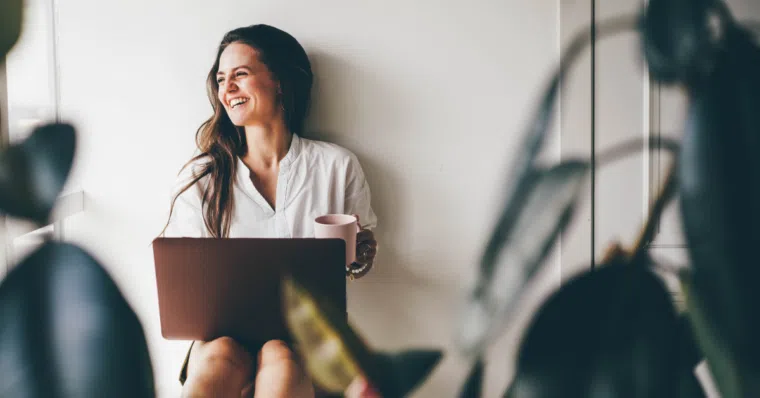 According to the Gartner Annual CMO Spend Survey from 2021, 72 per cent of an organization's marketing budget goes to digital channels. Moreover, seeing its demand and the flexibility it offers, many people are exploring digital marketing as a career option. In fact, with the coming in of the gig economy, many professionals are opting for freelance careers as digital marketers, So, if you are looking for a change of pace or a more flexible career option, here's all you need to know about how to become a freelance digital marketer. 
What is Freelance Digital Marketing?
Before we get into how to become a freelance digital marketer, let's see what it is they do. Freelance digital marketers provide their services to companies, typically small-scale businesses or startups. Freelance digital marketing encompasses a variety of services such as:
Content creation

Social media marketing

Building and managing websites

Creating and running digital ads and campaigns

Design services such as graphic design, User Interface/User Experience (UI/UX) design, or video production

Hosting webinars or running podcasts

Creating a 360-degree marketing or brand strategy

Email marketing and campaigns

Marketing research and analytics

How to Become a Freelance Digital Marketer
Here's a step-by-step approach that will help you learn how to become a freelance digital marketer:
Step 1: Choose Your Marketing Specialties
Digital marketing is an umbrella term that includes various kinds of marketing efforts requiring a battery of varied skills. Focus on a few skills that deeply align with your natural abilities or experience. This will help you enjoy your work better. For example, people who are naturally good at language and communication will do well in providing services such as content writing and social media marketing. On the other hand, if you have worked with organic content or search for a substantial amount of time, you can choose to focus on services such as Search Engine Optimization (SEO) and Search Engine Marketing (SEM).
Step 2: Build Your Brand
In the digital world, branding is everything. You want to know how to become a freelance digital marketer? You have to build a personal brand. Clients typically work with freelancers they already know or get introduced to via their references. Hence, you must make your work known to your network. You can also post regularly on professional networking platforms such as LinkedIn. Furthermore, creating assets, such as a website and a digital portfolio, will be beneficial to increase your visibility.
Step 3: Legally Register Your Brand
Though it is not mandatory to register your business at the initial stages, you should aim to do it as soon as possible. The advantages of registering your brand or company are brand and logo retention, eligibility for funding opportunities, and better credibility.
Step 4: Level up Your Business and Entrepreneurship Skills
As with any other business, you need more than your core skills to become a successful freelance digital marketer. For example, even if you are a great writer or a very successful social media marketer, you need good business acumen to keep your business running in the long term. So try to acquire and hone essential business skills such as skills in communication, presentation, analytical ability, and financial literacy. 
Step 5: Establish a System for Creating Proposals
Wondering how to become a freelance digital marketer who can survive in this competition? Make your work easier by templatizing! A digital marketing proposal should typically contain two main types of information: logistical information and a pitch. 
The logistical information will include items such as the types of services, project timelines, resource information, and other such points 

The pitch will contain pointers addressing the 'whys' and 'hows' of your association
First, decide on a few headers that must go into any proposal and then customize further depending on the client's specific requirements.
Step 6: Set Your Pricing Strategy
Successful freelance digital marketers know how to price their services well. However, in the initial phase of your career, you might not have many benchmarks to decide on your pricing strategy. One of the easiest ways to develop a pricing strategy is to network with others in the same profession and do some secondary research. If you are unsure how to set a price for your services, you can start by calculating the time you will need to do a specific job. Then decide on a minimum hourly rate and assign the requisite value to your service.
ALSO READ: 10 Wrong Pricing Strategies That are Costing Your Brand Money
Step 7: Join Freelance Platforms Such as Fiverr and Upwork
If you are thinking seriously about how to become a freelance digital marketer, you must acquit yourself with online platforms such as Fiverr and Upwork. These are marketplace platforms that connect freelance digital marketers to potential clients. Getting clients, however, depends on how well you build your profile and the pricing of your services. Don't get demotivated if you don't get clients immediately. Most newbie freelancers get their initial clients through their immediate network before finding work through these platforms.
Step 8: Promote Your Freelance Work Availability on LinkedIn
LinkedIn offers a creator mode that allows you to publish your services. Utilize the feature to its fullest and regularly post relevant updates about your digital marketing services.
Step 9: Connect With Other Freelancers for Advice
Networking with other freelancers will help you understand the nuances of the digital marketing field and increase your visibility. You can find freelancers working in your niche on LinkedIn and connect with them or follow them to stay up to date with their activity. In addition, you can pick their best practices and incorporate them into your promotional strategy.
Step 10: Build a Loyal Customer Base
Wondering how to become a freelance digital marketer who gets paid handsomely? The high-paying clients for digital marketing professionals will always come via references. So, ensure that you create fans out of your existing client base. You can also proactively ask your clients to provide testimonials on LinkedIn.
Step 11: Organize Your Time
Many freelance digital marketers are good at their jobs but struggle with deadlines and managing multiple clients because they don't optimize for time. Avoid going all out while working on projects, as this style of working leads to burnout in the long-term and is not sustainable. Instead, use calendars and project management tools to keep track of your time. Working hard can equal working smart.
Step 12: Monitor Cash Flow
In most cases, digital marketing agencies and freelancers cannot get payments in advance unless you're running ads. Therefore you need to maintain financial discipline to keep your business running smoothly. Ensure that you clearly state all payment terms in your agreements, raise invoices on time, and receive complete and timely payments, which might require some follow-ups on your end. 
Freelance Digital Marketing vs. In-house Marketing
When companies have budget constraints or want a more specialized workforce for a limited period, they look for freelance digital marketing services instead of building and maintaining an in-house team. Being a freelancer, there are advantages such as:
An opportunity to work with different types of clients

Learn and acquire skills

Earn a higher value for your service
On the other hand, an in-house role offers better job stability and support because you will have other team members to help you.
What Skills Must a Freelance Digital Marketer Have?
A freelance digital marketer must have core skills based on specialty and business skills as well. In addition, to be a successful freelance digital marketer, you must be a proactive self-learner and a good collaborator. The key skill, however, is to stick to deadlines or deliver the promised outcome in terms of metrics. 
What Does a Freelance Digital Marketer Do Every Day?
If you're considering a career in digital marketing but aren't sure what the job entails, it can be helpful to understand what a freelance digital marketer does on a day-to-day basis:
Reply to emails and set agendas

Monitor progress on various tasks at hand and make a to-do list. 

Executing the task list

Set up meetings with existing and potential clients to share progress and receive new briefs

Raise invoices and manage other financial matters
Digital marketing is an exciting field to join. Whether you are just exploring it or considering it a full-time career, you won't regret it. But don't just jump in headfirst. It takes time to develop expertise, and the best way to do that is by having your basics right. Explore digital marketing courses from the world's best universities at Emeritus. 
By Priya S
Write to us at content@emeritus.org