Secure a Job In AI in 2022: Artificial Intelligence Is The Future!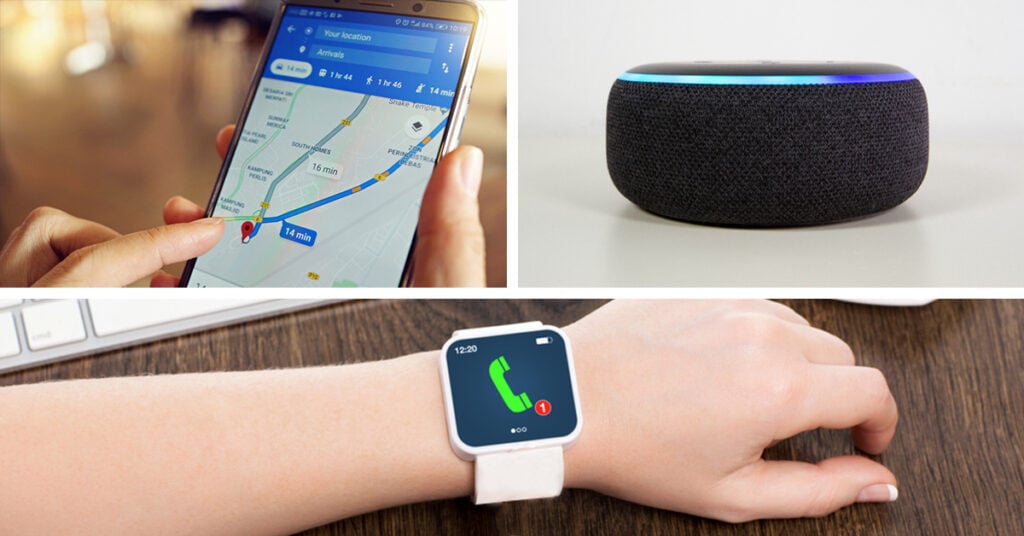 When we think of Artificial Intelligence (AI), we immediately think of Sci-Fi movies like ET or Terminator. However, do you realise AI is such an intrinsic part of our day-to-day lives? We're using it everywhere — from unlocking our smartphones with touch and facial recognition to using maps to navigate, and interacting with digital assistants like Google Assistant or Apple's Siri or Amazon's Alexa! No wonder jobs in AI are so in demand now. 
Definition of Artificial Intelligence
Simply put, AI is the ability of computers and machines to take over the tasks that were previously done by humans. Amazon defines it as, "the field of computer science dedicated to solving cognitive problems commonly associated with human intelligence, such as learning, problem-solving, and pattern recognition."
Why are Jobs in AI Popular?

Apart from easing our daily activities, AI also assists tech giants and businesses across various industries. AI enables businesses of all sizes to grow by automating repetitive tasks and general business processes, thereby saving valuable business hours. Additionally, AI provides advanced analytics for intelligent decision-making, which allows the employees to work more productively. This is precisely why jobs in AI are steadily on the rise.
Moreover, it provides businesses with new avenues of growth using technology. Chatbots, which essentially imitate human conversations with users over phone calls, websites, and applications, are a great example of AI.
RELATED CONTENT: What is ChatGTP?
With each passing day, AI applications prove to be increasingly impactful across several industries. Over the years, AI has continuously evolved and is now more promising than ever. It is touted that by 2025, machines will take over 70% of the current tasks that are being performed by humans, which implies a displacement of current jobs and more opening up in the field of artificial intelligence. 
Rising Career Opportunities in AI
According to Emsi Burning Glass, which collects and analyzes millions of job postings from across the United States, the number of job postings requesting AI skills will increase by 297% over the next two years. 
Top 10 Jobs in AI to Explore
There are a plethora of jobs in AI across several industries like healthcare, education, e-commerce, banking, financial services, and marketing, to name a few. The Gartner report also states that 37% of organizations have incorporated AI in some capacity across all sectors. A few globally leading AI recruiters include Amazon, Facebook, Apple, Google, and Datavisor. Let's look at a few of the most promising types of jobs in AI.

#1: Business Intelligence Development
This position can be filled by someone who has experience with computer programming and datasets. An undergraduate degree in computers, mathematics, or engineering can also land you a job in AI.
Strong problem-solving skills and analytical capabilities are essential to succeed in this role. 
#2: Data Science
A data scientist's primary responsibilities include data mining, cleaning, and interpreting. Cleaning data allows for the classification of relevant data for analysis. A bachelor's degree in mathematics or computer science, statistics, and an intuitive mindset are required to work as an AI data scientist.
Learn more: How to Become a Data Scientist
#3: Research Science
A Research Scientist must possess technical expertise in a variety of AI disciplines, such as machine learning, computational statistics, and applied mathematics, along with an understanding of the entire prototype development process. In addition, a Ph.D. or an advanced master's degree in mathematics or computer science is required to apply for this role.
#4: AI Engineering
AI engineers set up AI models that extract business insights using machine learning algorithms and deep learning neural networks. You'll need a comprehensive understanding of programming languages, software development, and data science to work as an AI Engineer. You must also have a bachelor's or master's degree in IT, Computer Science, Statistics, and Data Science.
Learn More: How to Become an AI Engineer
#5: Machine Learning Engineer 
Machine Learning Engineers are responsible for developing and maintaining independent software that aids in implementing machine learning projects. Mathematical or computer science master's degrees are preferred. The technology stacks required are Python, R, Scala, and Java. 
Learn More: How to Become a Machine Learning Engineer
#6: Product Manager
On a daily basis, a product manager must deal with large datasets. They should optimally implement AI strategies for data gathering, identification, interpretation, and analysis to solve business challenges. Knowing programming languages such as R, SQL, and Python, among others, is valuable.
Learn More: How to Become a Product Manager
#7: Robotics Engineer
A robotics scientist is a highly intriguing and well-paying position available in the field of AI. Dealing with robotics necessitates knowledge from multiple domains. A master's degree in robotics, computer science, or engineering is required to work as a robotics engineer.
#8: UX Designers/ Specialist
A user experience designer's tasks include observing, comprehending, and designing software that serves the needs of people. The primary goal is to enhance user experience and make it intuitive. Critical skills include interpreting user needs to solve problems creatively and analytically.
#9: Algorithm Engineer
Algorithm engineers design, analyze, implement, optimize and integrate existing algorithms that offer real-time solutions when installed into software or hardware. You need to hold a master's or doctorate in computer science-related fields and be fluent in programming languages such as C++ and Java.
#10: Big Data Engineer
A big data engineer is a professional in charge of developing, constructing, evaluating, and maintaining complex data processing systems algorithms that work with large databases. Qualifications to become a Big Data Engineer include expertise in data mining, data integration, and data visualization, along with practiced skills with Java, Python, and C++. Having in-depth knowledge about machine learning algorithms, neural networks, and deep learning is extremely valuable. 
Quick guide to starting a career in AI

Given the booming AI workforce, it is now more pertinent to consider cultivating and honing your skills in order to secure a job in AI. An AI aspirant can earn a degree in one of the following subjects: 
Computer Science

Mathematics

Information Technology

Statistics
Top skills to jumpstart a Career in AI:
A programming language such as Python, R, Java, or C++

Statistics and linear algebra

Techniques for processing signals

The architecture of neural networks
What kind of salary can one expect with a job in AI?
Glassdoor reports that an AI engineer has an average salary of $114,121/ annum in the U.S. Of course, the compensation may differ across organizations with the knowledge and expertise you bring to the table. These salary estimates are drawn from anonymous submissions made to Glassdoor by 60 AI Engineers.
Artificial Intelligence has been evolving in recent years. Therefore leading to an explosion in job opportunities in the field of AI. This includes segments like facial, vision, and speech recognition, search engines, data analytics, and gaming. Building a career and securing a job in AI is a proactive and prudent move at this point. It is amongst the most promising professions in today's fast-paced era of ever-evolving technological advancements. 
Industries at the Forefront of Jobs in AI
AI recruiters are actively seeking promising talent that can contribute significantly to companies. They are hiring across various industries, which are:
1. Healthcare
The use of AI-based technology enables accurate diagnosis in a reasonable timeframe. Patients will receive accurate prescriptions and treatment as a result.
2. E-commerce
AI assists e-commerce in a variety of ways, including chatbots or virtual assistants and personalized product recommendations. Additionally, it assists in inventory management and customer comment analysis too.
3. Finance
The finance industry deploys AI strategies for advanced payment methods, chatbot assistance, fraud detection systems, et al. Predictive intelligence in the finance industry is instrumental for conducting business.
4. Education
A lot of redundant tasks like administrative work, grading papers and marking attendance can be automated through AI. Moreover, advanced AI solutions enable faculty to assess students' learning patterns and cognitive development. 
5. Sports
The physical fitness of athletes can be monitored and improved through predictive analysis through smartwatches. Moreover, during a game, AI can be used to identify patterns in tactics, strategies, and weaknesses.
According to a Glassdoor report, Amazon, NVIDIA, and Microsoft are currently dominating the job market in terms of hiring AI expertise. Here's a list of the most promising companies in the race to hire AI talent:
Amazon

Google

Microsoft

NVIDIA

Facebook

Apple

Twitter

Accenture

IBM

Adobe

Intel Corporation
How to switch to a career in AI?
For professionals with a background in Computer Science, Mathematics, Information Technology, or Statistics, you can upskill easily. Universities offer various programs to help you upskill your way to a career in AI. 
What can you learn to switch to a career in AI?
Emeritus offers various Artificial Intelligence and Machine Learning courses with top universities worldwide. Whether you want to learn more about deep learning, NLP, or take an online robotics course, you'll find plenty of options here at Emeritus. Our online courses provide beginner-level programs to advanced training in AI and machine learning. Expand your knowledge with Emeritus today!
By Riddhi Chotalia