Is Project Management Consultancy a Good Career? How Do You Become One?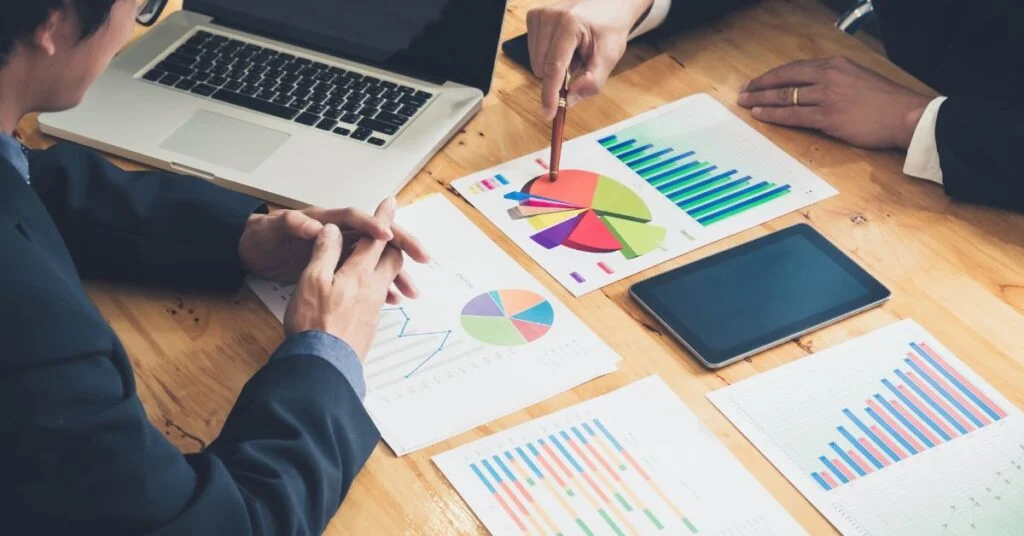 According to the U.S. Bureau of Labor Statistics, the job outlook for project management specialists is positive, with a growth expectation at a steady 7% between 2021-2031. The rise in demand for effective project management shows the increasing importance of the project management consultant role. This blog explores the key responsibilities and benefits of this job and the skills and steps involved in pursuing a career in this field. We will also delve into the career outlook for project management consultants, including job descriptions, salary expectations, and potential companies to work with. 
What is a Project Management Consultant?
These consultants provide expert advice and guidance to organizations to help plan, execute, and successfully deliver projects. They bring extensive experience and knowledge of project management methodologies, tools, and techniques to help organizations improve their project management processes, increase efficiency, and deliver projects on time within budget and scope.
ALSO READ: How These Top 10 Project Management Tools Can Help You Streamline Your Workflow
What Does a Project Management Consultant Do?
This consultant advises organizations on project implementation from start to finish. They perform tasks such as defining project scope, setting goals and milestones, developing schedules, managing resources, and ensuring project delivery within budget and on time. They also provide training and support to project teams, implement project management methodologies, and resolve project-related issues. The goal of a project management consultant is to help organizations improve their project management processes and deliver successful projects.
Project Management Consultant Skills
Strong knowledge of project management methodologies and frameworks (e.g. PMP, Agile, Waterfall)

Effective communication and interpersonal skills

Ability to understand and analyze complex problems and develop effective solutions

Well-developed leadership and team management skills

Capable of handling multiple tasks and prioritizing effectively

Excellent organizational and time management skills

Strategic and out-of-the-box thinking 

Impressive negotiation and conflict resolution skills

Ability to work under pressure and meet deadlines

Familiarity with project management tools and software (e.g., Microsoft Project, Asana, Trello)
Pros and Cons of Project Management Consultancy
Pros of Project Management Consultancy
Improved project performance: They

can help organizations improve project performance by providing expert advice and guidance

Access to best practices:

Consultants bring in a wealth of experience and knowledge of best practices that organizations can leverage to improve their processes

Increased efficiency:

A

project management consultant

can help organizations streamline processes, identify inefficiencies, and develop solutions to improve efficiency

Reduced costs:

By improving project performance and efficiency, a consultant can help organizations reduce costs and increase profitability
Cons of Project Management Consultancy
Cost:

Hiring

a project management consultant

can be expensive, especially for smaller organizations

Dependence on external support:

Organizations may become dependent on the consultant, which can limit their ability to manage projects independently in the future

Resistance to change:

Organizations may resist change, mainly if they are not used to working with consultants or implementing new processes

Time constraints:

Consultants are typically brought in for short-term projects, which may limit their ability to understand and address complex organizational issues fully
How to Become a Project Management Consultant
Earn a bachelor's degree in a relevant field, such as business, management, or engineering

Gain experience in project management by working in a related role, such as a project manager or project coordinator

Acquire certifications in project management, such as Project Management Professional (PMP) from the Project Management Institute (PMI)

Build a strong network of professional contacts in the industry

Develop a portfolio of successful projects and case studies to demonstrate your expertise

Market yourself and your services to potential clients by networking, building a professional website, and showcasing your portfolio

Continuously stay up-to-date with the latest project management methodologies, tools, and techniques
ALSO READ: 5 Best Software for Project Management That Can Be Used by Anyone
Career Outlook
Job Description
A project management consultant is a professional who provides expert advice and guidance to organizations to help plan, execute, and deliver projects successfully.
Salary
The salary of a project management consultant varies based on several factors, such as location, experience, and industry.
(Note: All salaries are taken from Glassdoor)
Top Companies
Many companies offer project management consultancy services, including large consulting firms such as McKinsey, Bain & Company, and Accenture and specialized project management consulting firms such as PM Solutions.
Is Becoming a Project Management Consultant a Good Career Option?
It can be a good career option for individuals with strong project management skills. It offers a competitive salary, flexibility, and the opportunity to work on various projects and industries, continuously developing and expanding one's skills. Project management is a highly sought-after skill, making project management consultancy a promising career choice. However, staying up-to-date with the latest methodologies and techniques requires dedication and continuous learning.
Build Your Project Management Career with Emeritus
In conclusion, becoming a project management consultant can be a highly rewarding and fulfilling career choice for individuals with a passion for helping organizations succeed. You can also build a strong resume in project management by upskilling yourself through the various online project management courses Emeritus offers in tie-up with the best universities worldwide. 
By Siddhesh Shinde
Write to us at content@emeritus.org