Interview Outfit Tips: How to Make a Great First Impression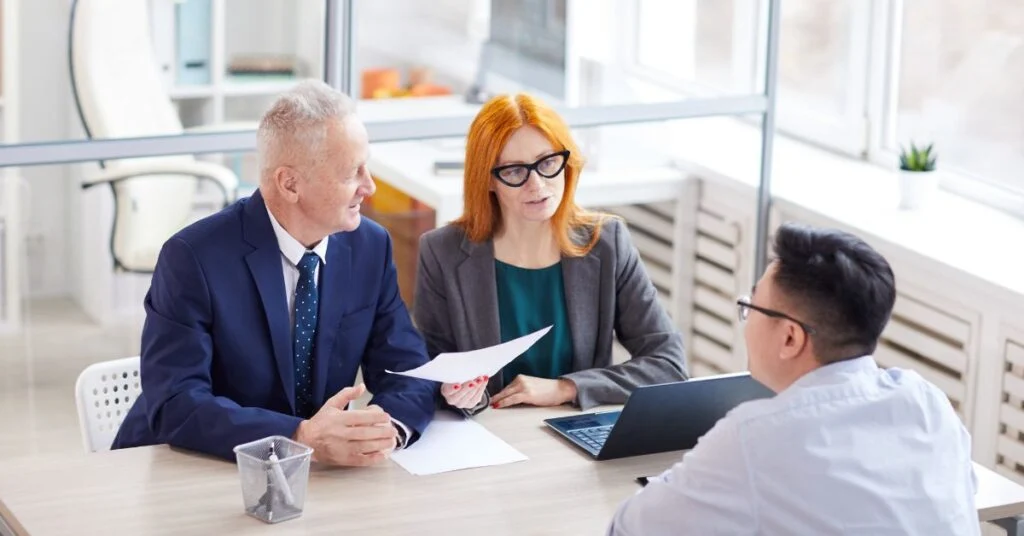 "What you wear is how you present yourself to the world, especially today when human contacts go so quickly. Fashion is instant language." Renowned luxury designer Miuccia Prada sums up the importance of dressing correctly for every occasion, even for an interview. Simply put, an interview isn't just all about skills, knowledge, and experience. Your appearance at an interview is critical, with interviewers listing groomed appearance as the third most important factor while hiring candidates. 
Interestingly, it is not just the interviewers who share this opinion – 88% of job candidates believe their outfits significantly influence the interviewer's perception of their competence. So, the next time you want to secure a job, make sure you keep this guide in mind while selecting your interview outfits.

Interview Outfits for Women
Women have plenty of interview outfit options to choose from. For in-person interviews, you can also go with pale yellow or pink. The most popular interview outfits for women are suits, pencil skirts, cardigans, tights, knee-length dresses, and dress pants. The most common colors are black, white, brown, navy blue, and beige.
Experts recommend avoiding tops or blouses with a low neckline for interviews. Moreover, if you are wearing a skirt, the hemline should be two inches above your knee.
Learn about Company Culture
You can browse a company's website or LinkedIn to note how people usually dress up at the office. Another way to figure this out is to reach out to past or present employees and ask for interview tips.
Professional vs Casual vs Business Casual
For a conservative company, a formal suit is the ideal business professional interview outfit. If the company has a casual dressing culture, a semi-formal interview outfit comprising plain trousers or a pencil skirt, a light shirt, and a black blazer can work well.
In addition to the company culture, it is also essential to dress according to the job that you are being interviewed for. For instance, if you are attending an interview for a customer-facing role, a solid and classy dress is more appropriate. For a creative or designing position, you can accessorize using basic jewelry.
Source: Pinterest 
Interview Outfits for Men
A solid suit is unarguably the best interview outfit option for men. You can also go with fitted slacks and a coordinated blazer.
Source: Pinterest 
The Best Color to Wear
Neutral shades like black, navy blue, white, gray, and brown are the best colors for interview outfits.
Learn about Company Culture
Researching a company's culture and dress code can help immensely. Along with making you look presentable and professional, it also sends a message to the interviewer that you care about the company culture and are eager to fit in.
Professional vs Casual vs Business Casual
If the company prefers professional attire, a single-breasted two-piece suit is the best option. If the work environment is casual, you can wear chinos or formal pants with a button-up shirt.
Source: Pinterest 
Interview Outfit for Remote Video Calls
Selecting an interview outfit for video calls can be tricky. You need to pick colors that appear subtle and classy on camera. Neutral shades like black, blue, gray, and white look best on camera. Even if you want to go with prints, you can pick light-shaded shirts with subtle prints. It is better to avoid extremely bright shades like red, purple, yellow, or orange.
Here are a few things to keep in mind while selecting interview outfits for video calls. 
You should ensure that the color of your outfit blends in well with the background. This is also essential if you are applying a background filter.

Avoid wearing shiny bracelets, watches, or necklaces for online interviews as these can appear flashy on camera.

This one is obvious—get completely dressed for the video interview. Don't appear in a formal shirt or suit with casual bottoms.
Job Interview Style Tips
1. Wear Well-Fitted Clothes
Make sure you wear fitted clothes for an interview. Showing up in baggy clothes for an interview gives off a casual vibe and the interviewer might form a negative impression before you even begin your interview.
2. Elegant Footwear
Invest in a good pair of formal or semi-formal footwear. In fact, your shoes are the first thing the interviewer might notice when you enter a room. So, it is important to wear shoes that coordinate with your outfit.
3. Breathable Fabric is a Must
Wearing breathable and soft fabric for interviews is non-negotiable. The last thing you would want in an interview is to sweat or feel uneasy because of the rough or itchy fabric. To avoid this, cotton or linen clothes are appropriate for interview outfits.
Nail Any Interview with These 6 Outfit Guidelines
Before you dress up for your next interview, keep the following interview outfit tips in mind:
1. Smart Casual Dressing is Booming
Ever since the pandemic, a comfortable and casual dress code at the workplace is becoming acceptable. Unless the company culture indicates otherwise, you can wear smart casual like tailored dark-shaded jeans with blazers, button-down shirts, and khakis, or t-shirts with blazers and tights.
2. What You Wear Reflects Your Personality
'Dress to impress is how the adage goes. But you don't have to wear modern and trendy clothing just to blend in. Interview outfits that reflect your personality goes a long way.
3. Virtual interviews are Still Interviews
All of us have seen people mistakenly showing up in casual outfits for online meetings. You definitely don't want to be a part of that tribe. You must get completely dressed for an interview. This also helps you get into the professional zone and makes you appear confident.
4. Related Galleries
For complete interview outfit ideas, explore the related galleries on Pinterest or eCommerce stores.
5. Wear What You're Confident in
You must have definitely heard that confidence is the best outfit. Whatever you wear, make sure that your attire makes you feel good about yourself. If you feel that you are not properly dressed, it is most likely to make you nervous and reflect on your expressions during an interview.
6. Dress for the Season
Another interview outfit tip that can be beneficial for you is dressing as per the season. For example, you should avoid wearing blazers in scorching heat, or knee-length dresses in winter.
Your interview outfits offer a glimpse of your personality to the interviewer. Therefore, it is essential to be mindful of what you are wearing. However, it is also important to have the relevant skills and knowledge to crack an interview. You can gain relevant industry insights and acquire practical skills with the wide range of Emeritus' online courses to boost your CV. Sign up to advance your career.
By Sneha Chugh
Write to us at content@emeritus.org