What is the Best Salary for a Machine Learning Engineer in the Global Market?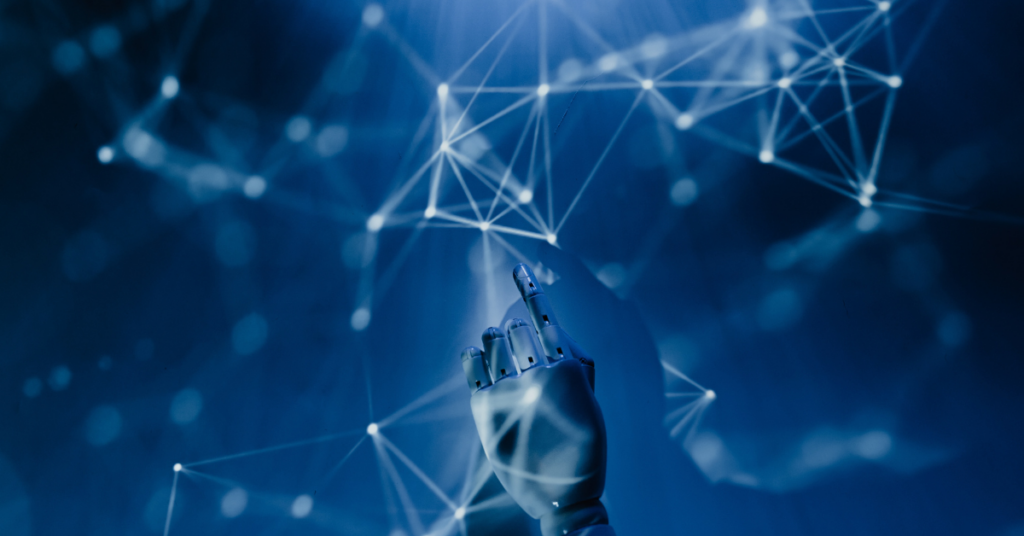 Machine learning and Artificial Intelligence (AI) were booming well before the COVID-19 pandemic struck. Unlike many other fields, machine learning and AI did not slow down either. In fact, companies across the world started adopting machine learning to keep up with the increasing demand during the pandemic. According to LinkedIn, hiring too grew by 32% between 2019 and 2020. With more and more companies investigating machine learning as a way to protect their businesses from future disruptions, the demand for machine learning engineers is also shooting up! Wondering what the average machine learning engineer salary is in 2022 and where the field is headed? Let's take you through the details of machine learning first. 
What is Machine Learning?
Simply put, machine learning is a form of AI. It allows software applications to make more accurate predictions without having to be explicitly programmed at each stage. Historical data is used by machine learning algorithms to make predictions. Machine learning is being used extensively in a wide variety of cases including recommendation engines, spam filtering, malware detection, spam filtering, issue prediction and maintenance, business process automation, and most importantly fraud detection. 
Machine learning is one of the top 15 in-demand and fastest-growing job opportunities in the world today. Due to this growing popularity, Machine learning engineer salary too has been high and growing over the last decade. However, this is a spectrum and depends on multiple factors like experience, location, designation, company, and education. 

What is the average salary of a machine learning engineer?
The industry-average machine learning engineer salary is only an estimate and the actual remuneration can vary based on the following factors:
Candidate's work experience

Company

Location

Designation and responsibilities

Education qualifications
#1: Experience impacts an machine learning engineer's salary
Based on the number of years of work experience, a machine learning engineer's salary can be split into three categories:
| | | | |
| --- | --- | --- | --- |
| | Entry-level  | Mid-level  | Senior-level  |
| Experience  | 0-4 years | 5-9 years | 10+ years |
| Average Salary* (USD) | $97,090 | $112,095 | $132,500 |
Entry-level machine learning engineers have up to four years of total work experience. The average salary is nearly US $97,090. This amount however can shoot up with potential bonuses, commission, and profit-sharing. It can rapidly rise to $130,000+.
Mid-level machine learning engineers have 5-9 years of experience. Their average annual salary is estimated at around $112,095 and can go up to $160,000+ with the right benefits.
Machine learning engineers with 10+ years of experience are considered seniors in the field and make an average of $132,500 annually. With bonuses and profits, the salary can go up to $181,000+ in some cases!
How is experience calculated?
Total work experience isn't always a sum total of the number of years someone has worked. When a machine learning engineer's experience is being calculated their core experience, depth of knowledge, and kind of experience matter too. It has to be relevant to the role they are applying for. 
Salary too can vary based on such experience. The designation matters and not all companies are hierarchical in their approach. In certain cases, individual contributors could make much more than managers due to their niche roles and knowledge. A human-centered machine learning designer on average makes much more than a software developer. 
#2. Do job title impact machine learning engineer salary?
In short, yes. Due to the vastness of this field, there are multiple kinds of roles machine learning experts can play. Machine learning engineer is only one of them. Specific job titles do have an impact on the annual salary. Here is a representation of different machine learning roles and their respective salaries:
| | |
| --- | --- |
| Job Title | Average Salary* (USD) |
| Machine Learning Engineer | $69,000-$150,000+ |
| Data Scientist | $87,000-$150,000+  |
| Human-Centered Machine Learning Designer | $69,000-$125,000 |
| Computational Linguist | $81,000-$106,000 |
| Software Developer | $58,000-$120,000 |
ALSO READ: Here Are the Top 5 Trending Online Courses for Upskilling in 2022
How to get started in the world of machine learning?
Aspirants enter the workspace as interns, junior engineers, or analysts. After gaining the right amount of experience some choose to grow in the field while others pursue courses that help them specialize. 
After the first entry-level role, every subsequent role requires specialized skill sets. As the field is also constantly changing, machine learning engineers need to keep learning and honing their skills.  Learn more about how to become a machine learning engineer. 
#3: Does the type of company make a difference when it comes to machine learning engineer salary
According to Glassdoor, here are the average salaries machine learning engineers earn across the world's top companies:
| | |
| --- | --- |
| Company | Average  Salary (USD) |
| Amazon | $100,481 – $302,894 |
| Google | $720,000 – $313,797 |
| Apple | $119,224 – $267,481 |
| Facebook | $185,350 – $207,430 |
| Microsoft | $128,514 – $149,789 |
While the big multinational corporations are ready to pay the big bucks, startups, especially unicorns too aren't far behind. Top startups in the US are willing to pay an average of $182,000 for the right candidates with a good mix of skill, experience, and education.
Frequently asked questions about machine learning salary 
What are the skills needed to excel as a machine learning engineer?
It is extremely difficult to get recruited by huge companies when you are a fresher. However, with the right experience and skill set, aspirants can bag their dream roles and accelerate their careers in machine learning. There are some revered skills in the world of machine learning that can add great value to an applicant's resume. Possessing these skills is a clear indication that they are knowledgeable and technically skilled. Negotiating a good salary too will be feasible with these skills in your kitty. 
Basic programming skills and language knowledge are must-have skills. This includes Python, R, Scala, C++, and Java. Frameworks like Tensorflow, PyTorch, or Keras would also boost the profile. To be a successful machine learning engineer a few other mandatory skills are Natural Language Processing (NLP) skills, data modeling, and evaluation skills. 
How to negotiate for a good machine learning engineer salary?
Large companies, especially multinational corporations have a set pay scale for each role. Negotiating much might not be fruitful as the recruiters have limitations. However, if the applicant has more experience or hails from a tier-1 university, then they can push for a better pay. It is highly recommended that before applying for a certain role, applicants should do some research and stay abreast of the average salary for the position so that they can negotiate well.
In startups, while some companies are willing to pay just as much as the big corporations, most others offer lower salaries combined with Employee Stock Ownership Plans (ESOPs), equity, or performance-based components. The advantage with startups however is that they do not follow strict appraisal cycles. Promotion of exceptional employees can occur at any point of time in the year. This will also lead to an increase in pay and other benefits. 
Related: How to Negotiate Your Salary Offer 
What are the most popular skills needed to become a future-proof machine learning engineer?
A relevant degree with AI and machine learning certification is the first step. Apart from a strong foundation machine learning engineers are also required to:
Deep understanding of statistical modeling, machine learning, deep learning, and analytics 

Good track record of solving problems across companies or industries

Strong proficiency in querying and manipulating large data sets using SQL (or other such languages – Hive/Hadoop experience)

In-depth knowledge of programming languages like Python and/or R

Strong analytical, and problem-solving abilities

Bachelor's and Ph.D. or Master's in Computer Science, Math, Statistics, Engineering, Operations Research, or Econometrics

Excellent communication skills, time, and team management skills

Advanced Microsoft Excel skills are a must
Do machine learning careers have a good future? 
The global machine learning market is expected to grow from $21.17 billion in 2022 to $209.91 billion by 2029, at a CAGR of 38.8%. With the field growing at such an exponential rate the number of jobs is growing too and machine learning is one of the most trending career paths of today. According to Fortune Business Insights, here are the top industries that are hugely impacted by machine learning:
Healthcare

IT

Telecommunication

Banking, Financial Services and Insurance (BFSI)

Retail

Automotive and transportation

Media and advertising

Energy

Manufacturing

Food 
The implementation of machine learning and AI in every industry contributes to improving productivity, and manufacturing efficiency and allows faster, more flexible, and more efficient processes. As the demand for more machine engineers grows, online courses too are becoming exceedingly popular among those who wish to balance work, life, and learning.
Check out some of the top machine learning courses offered by Emeritus in association with the world's premier universities. Learn all the machine learning skills that are demanded by top organizations around the world. 
Write to us at content@emeritus.org
By Manasa Ramakrishnan