What is the Role of the Product Manager?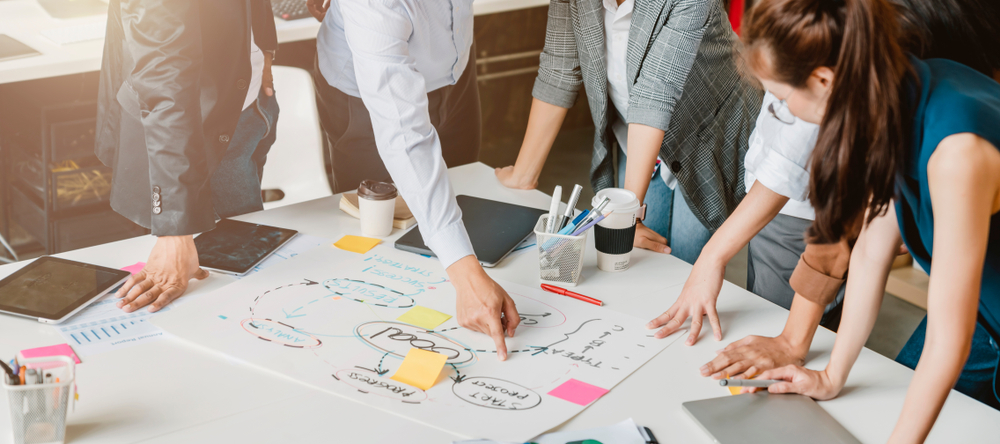 Often I have seen vague job descriptions about the roles and responsibilities of a product manager (consistently misled me). From the description, I always wondered what a product manager would do in such an organization where they need a "superman" until I became that "superman."
At first, it was crazy; later, I learned the nuances of the trade. So, from my view, let me take you through what or who a product manager is, their roles and responsibilities, and best practices for being an effective product manager.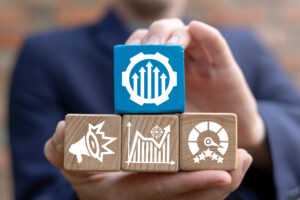 So, who is a product manager? A product manager is a person who identifies the customer need and the larger business objectives that a product or feature will fulfill articulates what success looks like for a product and rallies a team to turn that vision into a reality. After many years of devotion and time in product management, I've developed a relatively deep understanding of what it means to be a product manager.
Product management lies at the intersection of design, engineering, and business meetings. It's the core of a product.
Product manager's responsibilities
Generally, a product manager's role is around the following areas:
Defining and carrying the vision forward
Aligning stakeholders around the vision for the product
Understanding and representing user needs through research and experience
Aligning stakeholders with constant iterations and developments
Prioritizing product features and capabilities.
Coordinating and empowering teams to make them self-sufficient and efficient
Monitoring the market and developing competitive analysis.
Creating a shared brain across larger teams to empower independent decision-making.
However, certain specific responsibilities vary depending on the size of the organization. For instance, in larger organizations, product managers are embedded within teams of specialists. Researchers, business analysts, and sales professionals help gather input, while developers and quality analysts.
Manage the execution, test prototypes, and find bugs. These product managers have more help, but they also spend more time aligning these stakeholders behind a specific vision.
Product managers at smaller organizations spend less time getting everyone to agree but more time focusing on defining a vision and taking it forward.
Product Manager vs. Product Owner
If a team is practicing SCRUM, then a Product Owner is essential. The primary responsibilities of a product owner are to represent the customer's needs and ensure teams are working in alignment to streamline the execution of prioritized features according to the product roadmap.
| | |
| --- | --- |
| Product Manager | Product Owner |
| Works without side stakeholders | Works with internal stakeholders |
| Helps to define the product vision | Helps teams execute on a shared vision |
| Outlines what success looks like | Outlines the plan for achieving success |
| Owns vision, marketing, ROI | Owns team backlog and fulfillment work |
However, if the team practices KANBAN, then the product manager will end up performing more duties, like the prioritization for the development team, and play a larger role in making sure everyone is on the same page.
Best practices and tips for being a great product manager
One of the most exciting aspects of the product manager role is that there isn't only one way to do it. The role has exploded both in popularity and approach during the last two decades. Unlike designers who have successfully segmented themselves into interaction designers, graphic designers, motion designers, and so on, product managers, as a whole, are still wrestling with how to label their different strengths.
People are only beginning to pursue product management as their intended discipline to complicate matters. Where older generations "fell into product management" from engineering, design, finance, or marketing, younger generations start their careers with product management in mind.
That said, there are a handful of skills and practices that any good product manager will need to develop.
Understand and Prioritise
Precisely understanding the costs and benefits of each choice guides the product manager toward the right decision.
Understand the business
Product Managers should start by asking questions. If you're starting a product management job, take the first couple of months to talk to as many customers as you can. Talk to as many internal stakeholders as you can. Understand the business model; the history; how different people are influenced, and how decisions are made. Only then can you start making a few decisions of your own.
Empower your team to make their own decisions
Product Managers can't make every decision. It often turns out that you spend worthless time all day trying to answer questions and will never finish.
As a matter of fact, one of the keys to excellent product management is empowering your team to make their own decisions by creating a shared brain. You build the context and let your team make the decision. The team will not make decisions most of the time because they lack context.
Learn to influence without authority
Firstly, listen to people and understand how they're influenced. Secondly, figure out how to get them on board with your point of view. Thirdly, become a great storyteller. Last but not least, understanding the touchpoints with which person is the key to leading without any direct authority.
Be affirmative in decision-making
Explain your decision, though some people may still not like it, more often than not, they'll respect the way you made it.
Bring all these together
Is the product manager alone responsible for the success or failure of a product?
 To be a good product manager, you should be able to do all of the above and lay a strong vision for the product. It would help if you were forward-thinking, highly influential, and should positively impact the people around so that they are convinced even without actual or real data. For example, great product managers like Steve Jobs, Elon Musk & Ray Crocs have made this possible. But did they do this by themselves? Not really; they are successful because their teams were made of good people doing excellent work. Their job was to develop their way of guiding that work.
When the leads of product, design, engineering, and other functions like marketing, customer service, and data science) are all mutually brought in and aligned to the vision, the customer, and have shared ownership of the outcome, only then a product team is effective and successful. An exceptional Product Manager is a person who is looked upon as a role model and is the person that everyone in the room naturally turns to for the hard decisions.
~ Sheshagiri V, Author and Consultant, Product Management
With the global dependence on product managers on the rise, this is the right time to upskill in product management. Glassdoor has ranked Product Manager as the #4 best job for 2022. Investing in upskilling for this high-demand career will help you move up the corporate ladder. To learn and explore courses in product management, check out our programme offering here.