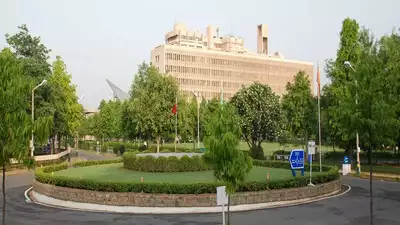 Digital transformation and adoption are taking big leaps in the post-pandemic world. In 2022, digital is set to overtake TV as the largest advertising medium, accounting for a 45% share of the total Indian ad pie worth ₹1 lakh crore mark, according to the latest annual forecast by GroupM. This shift means that digital marketing is more important than ever. Many recruiters want professionals who can proficient utilise the digital space to create, streamline, and optimize marketing strategies to accelerate results.
Companies — big or small — are adopting the unstoppable force of digital marketing to carve a niche for themselves. With digital marketing dominating all spheres of business, the question isn't why professionals must upskill in digital marketing but when. If you are looking for a high-growth career as a digital marketer, then IIT Delhi's Certificate Programme in Digital Marketing is a must for you. This 6-month programme is designed to help you become a future-ready marketer through actionable insights from an industry-oriented curriculum and real-world examples taught via video lectures from top IIT Delhi faculty.
Will the Digital Marketing programme benefit you?
This high-impact programme is specially curated for professionals who are:
1. Seeking to be market-ready by acquiring in-demand digital marketing skills for lucrative career opportunities
2. Interested in transitioning to digital marketing roles by upskilling in data-driven, high-impact digital marketing strategies
3. Keen to enrich their strategic mindset with new-age concepts and skills in digital marketing
4. Looking to apply digital marketing best practices for business expansion and growth
Key Programme Takeaways
Through new-age strategies like brand management, media planning, analysing and monitoring campaigns, and in-demand skills like SEO, content creation, and Google ads marketing, IIT Delhi's Certificate Programme in Digital Marketing is a Digital marketing course that will help you become a proficient digital marketer. Here's why you should consider it:
1. Immersive learning experience that will enhance your digital marketing strategy capabilities by teaching you tools to analyze performance, optimize budgets, and boost profits.
2. Gain practical insights through a mix of online sessions and recorded videos, tutorials, real-world case studies, discussions, and projects that offer industry-oriented insights.
3. You will build your capability in leveraging analytics in improving customer journeys, managing engaging campaigns, as well as an overall understanding of management processes to fast-track your career aspirations.
4. You will upskill in data-driven, high-impact digital marketing strategies and learn how to apply them for business expansion and growth.
5.This six-month programme gives you an opportunity to learn at one of India's top-ranked Institutes of national importance from eminent IIT Delhi faculty.
As part of the programme, upon successful completion by scoring at least 50% marks and maintaining 60% attendance, you will be awarded a successful completion certificate from IIT Delhi.
Enable Future Growth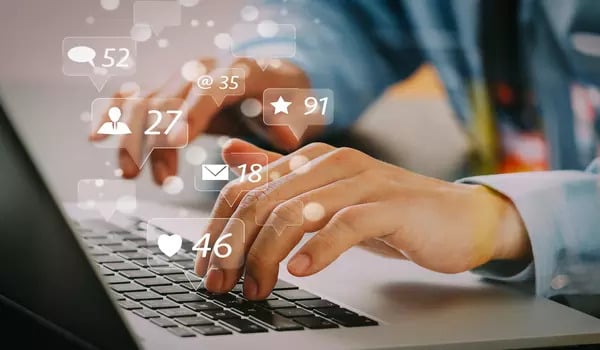 Digital marketing is growing by leaps and bounds. As per a report by Statista, the digital marketing industry is projected to reach a valuation of Rs 539 billion by 2024. Capitalise on this growing trend by enrolling in this programme that offers 18 modules like Integrated marketing communication, segmentation, targeting, positioning, and understanding consumer behaviour so that you learn in-demand digital marketing strategies to maximise reach and conversions.
Other modules include topics like Facebook, Instagram, LinkedIn & Google ads marketing, strategic marketing, content creation, blogs/videos, freelancing, analysing and monitoring campaigns and product life cycle, digital identities and branding, among others.
Start Date: September 27, 2022
Fees: Rs. INR 65,000 + GST
Duration: 6 Months, Online
About IIT Delhi
The Indian Institute of Technology Delhi ( IIT Delhi) is one of the 5 initial IITs established for training, research and development in science, engineering and technology in India. Established as the College of Engineering in 1961, the Institute was later declared as an Institution of National Importance under the "Institutes of Technology (Amendment) Act, 1963" and was renamed "Indian Institute of Technology Delhi". It was then accorded the status of a Deemed University with powers to decide its own academic policy, conduct its own examinations, and award its own degrees. Since its inception, over 48,000 students have graduated from IIT Delhi in various disciplines including Engineering, Physical Sciences, Management and Humanities & Social Sciences. For more details, please visit: www.iitd.ac.in
Disclaimer: This article has been produced on behalf of Erulearning by Times Internet's Spotlight Team.
This article was first published on Times of India.