What are the Advantages of Mobile Marketing? How to Leverage it?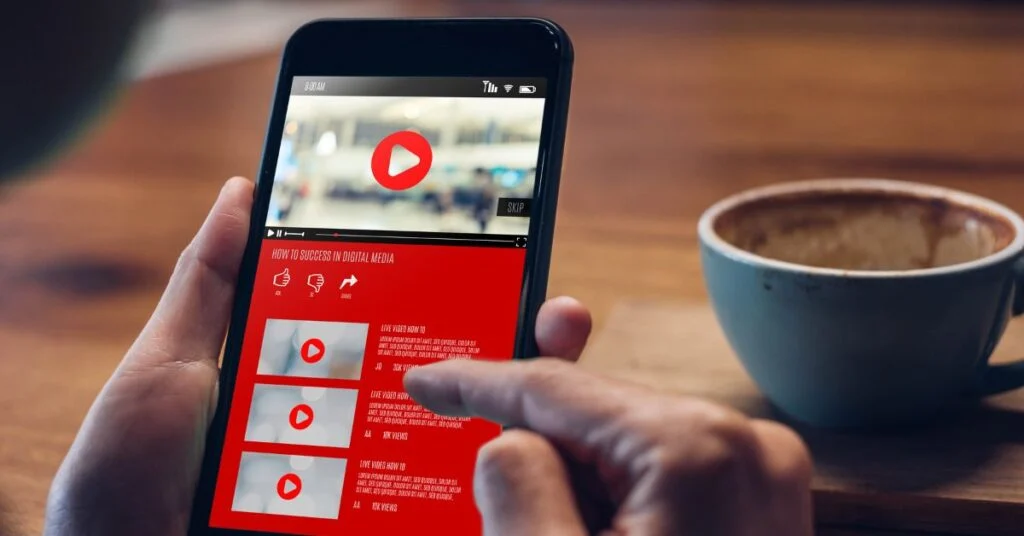 Why have businesses started to acknowledge and leverage the various advantages of mobile marketing? Well, for starters, mobile phones have become so ubiquitous in the U.S. that, according to the Pew Research Center data, 97% of Americans own a smartphone today. For context, the figure was 85% in 2021. As these statistics show, mobile phones aren't going away anytime soon. This calls for organizations to continuously optimize their mobile marketing approach to ensure that they stay connected and engaged with their audience members. 

Types of Mobile Marketing

You can best utilize the advantages of mobile marketing if you understand the type of mobile marketing most suited for your business. The different kinds are:
App-Based Marketing
The majority of apps accessible in the Google Play Store and Apple's App Store are free-to-download, with a few needing in-app purchases. People who are unable or unwilling to make in-app purchases must navigate through ads. As a result, a portion of the time consumers spend on these applications is spent on marketing. Facebook and Instagram use paid promotions and marketing messages to generate organic traffic.
In-Game Marketing
Many of the downloadable games on these app stores need to be purchased; users even have view ads to get additional points or trophies while playing. This is how markets and brands are presented to the audience. These ads often show as pop-ups or videos that last 30 seconds to a minute. 
QR Codes
These are particular codes that attract people's interest and prompt them to investigate deeper. A lot of marketing nowadays is done by sending users to a website or a page through a QR code. It's quite simple: Individuals must scan the code with their phone's camera, and the algorithms guide them to the destination. Again, this contributes to organic traffic on the brand's website.
Location-Based Marketing
These are highly targeted marketing messages and ads that appear on people's phones based on their current location, which is recognized by GPS. Advertisers and businesses want their ads to be developed geographically relevant so that they can be distributed more effectively.
SMS
SMS has become an easy tool to communicate with customers, make sales, or resolve complaints. Knowing a phone number from the database allows businesses to send out bulk messages to as many consumers as possible, encouraging them to take action.
ALSO READ: How to Learn Digital Marketing and be an Effective Marketer
Features of Mobile Marketing

Some features of mobile marketing include:
Location-based targeting

Personalization of demographics, interests

Social media integration

Uses interactive elements
Advantages Of Mobile Marketing
Location-Specific
This is one of the most significant advantages of mobile marketing: Individuals carry their cell phones with them everywhere they go. You can make use of the mobile devices' geo-targeting capabilities. This allows you to send out relevant ads based on the user's location. 
Accessible and Immediate
People are constantly on their mobile phones, using their favorite social media applications, checking email, playing games, and surfing the web. This grants accessibility, which is critical to the effectiveness of mobile marketing. It enables you to contact your target audience anytime and from any location. Further, mobile marketing is the quickest approach to engaging with customers. 
Mobile Experiences Can Influence Purchasing Decisions
People crave immediacy and ease when they use their mobile devices. They want to be able to learn about a company, contact it, look for discounts, make payments, and expect everything to go as smoothly and quickly as possible. Businesses, therefore, need to provide them with a pleasant mobile user experience. Along with this comes the assurance of the brand being 'good and trustworthy', and that reflects in brand sales too. 
Everything Can Be Tested
Businesses will certainly have 'favorites' while designing mobile marketing campaigns: favorite ad creatives, targeting choices, copy, call-to-actions, and so on. The issue is that users' 'favorites' are subject to change. Fortunately, in mobile marketing, you can test all these diverse features and determine what works. You must continuously assess, evaluate, test, and enhance your mobile marketing strategies.
Cost-Effective
One of the advantages of mobile marketing is that it is substantially less expensive than traditional marketing strategies. This is a major advantage for smaller enterprises with limited resources. Mobile marketing helps you reach a lot more people for a fraction of the cost of traditional advertising. 
More Viral Potential
One of the best things about mobile material is how simply it can be shared, indicating viral potential. When people discover a valuable piece of content, they are inclined to share it with their friends and family. Not only will this provide you with a lot of free exposure, but it may also result in your marketing campaign going viral.
ALSO READ: Is Digital Marketing a Good Career Option? Here's What You Need to Know
Mobile Marketing Examples
Domino's – Piece of the Pie Rewards
Domino's had to go big in their app advertising ideas when Pizza Hut became the official Super Bowl sponsor in 2018. The firm accomplished this achievement thanks to its novel 'Piece of the Pie Rewards' program. Customers could enroll in this rewards program and gain 10 points for scanning any pizza. Yes, even if it wasn't a Domino's pizza! After accumulating 60 points, the individual would earn a free Domino's pizza. This guerrilla mobile marketing campaign required only a basic AI-powered pizza-scanning smartphone app, which resulted in a massive amount of user-generated material and enhanced brand recognition.
Burger King – Burn that Ad
The brand launched a real-time troll campaign called 'Burn That Ad' in 2019. Smartphone users could download the Burger King mobile app and use the Augmented Reality (AR) scanner to identify and digitally burn down their competitors' advertisements in order to win a free Whopper (the Burger King signature burger). Of course, it's hardly the most elegant technique to boost conversion rates, but the mobile marketing effort was too ingenious to be dismissed. Customers actually loved experimenting with the new technology, and Burger King was able to capitalize on their competitor's investment.
Learning Digital Marketing, the Emeritus Way
Mobile marketing is an inexpensive approach to contact your target audience via smartphones, tablets, or other digital devices, where most people spend their time in today's society. Mobile marketing is low-cost and can be targeted using a number of corporate inputs. To learn more about digital marketing tactics and understand the advantages of mobile marketing in detail, explore Emeritus's online courses on digital marketing. 
By Siddhesh Shinde
Write to us at content@emeritus.org