How Does Corporate Governance Work and Why is it Important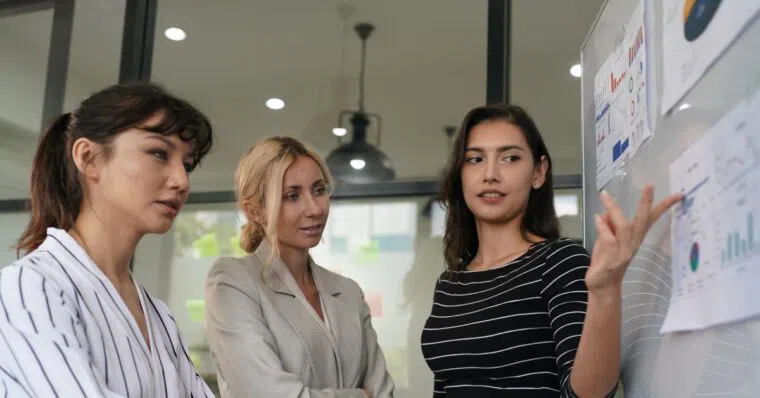 Corporate governance in an organization cultivates a powerful and effective decision-making process through practices and policies. Furthermore, it helps create a defense system against any allegation of malpractices or disuse of corporate duties. Given that it is essential for an organization's growth and survival, a thorough study of what is corporate governance is necessary for all professionals.  

What is Corporate Governance?
Corporate governance is the set of rules, practices, and procedures to operate, regulate and control an organization's operations. It is mostly about balancing the interests of a company's stakeholders, such as shareholders, senior management executives, customers, suppliers, financiers, the government, and the community.
Example of Corporate Governance
Let's understand corporate governance better with the following examples. 
Enron Scandal
One example of bad corporate governance is the Enron scandal. In 2001, when it became one of the largest firms in the United States, Enron Corp. filed for bankruptcy. Enron had hidden its debts and toxic assets from investors and regulators through fraudulent practices, including inflating its reported income by a significant margin. The government responded to the crisis by enacting stricter rules on corporate responsibility and governance, which had a long-lasting impact on Wall Street.
Pepsico
Most of the time, the public doesn't even notice when a company has good corporate governance practices in place. PepsiCo is a company with a solid reputation for ethical business practices. As a part of its 2020 proxy statement, the corporation shared details in the public domain about its management team, remuneration policies, and investor feedback in the following areas:
Business sustainability issues

Human capital management

Ethical corporate culture

Long-term strategy and corporate purpose.
Why is Corporate Governance Important

Now that it's clear what is corporate governance, let's understand why it is crucial for the smooth running of an organization. 
Corporate governance is imperative because it establishes a set of guidelines and procedures that govern and control an organization's functionalities. Besides, it support companies with the following benefits: 
Builds trust with investors, public officials, and the community

Enables investors and stakeholders to understand the company's direction and business integrity

Encourages long-term financial growth with opportunities and returns

Reduces the chances of financial loss, risks, and corruption

Game-changer for resilience and long-term growth
Features of Corporate Governance
Corporate governance consists of five basic features: accountability, transparency, fairness, responsibility, and managing risks. Let's understand each of these.
Accountability:

Accountability refers to answerability or liability. Shareholders are keen to know who will take the blame when something goes wrong in an organization. This boosts the shareholders' confidence and desire to invest more in a company. Hence, the board

of directors

should be answerable to the shareholders regarding their queries. 

Transparency:

The board should notify shareholders and other stakeholders in a timely, accurate, and understandable manner about items like financial performance, conflicts of interest, and hazards.

Fairness:

The board of directors must treat all stakeholders fairly and equally, including shareholders, employees, suppliers, and communities. 

Responsibility:

The board is in charge of regulating business affairs and managerial actions. It must be aware of the ongoing performance of the company. It must operate in favor of the company's and its stockholders' best interests.

Managing Risks:

The board and management must decide how to identify and effectively control risks of all kinds. The board must act on the suggestions coming from the board members or any other employee. The presence and status of hazards must be communicated to all pertinent parties. 
ALSO READ: What is Data Governance? Why is it So Important for Organizations?
How Corporate Governance Works
Corporate governance is an essential part of any successful enterprise. Rules, bylaws, policies, and procedures are the foundation of corporate governance to keep businesses responsible to their stakeholders. If executed properly, it provides a roadmap for the management team to follow and realize the company's vision. 
Good governance ensures that a company is honest, has a clear direction, manages risks, and plans for its future success. That way, it helps companies stay financially stable and cultivate a healthy relationship and trust with the community, shareholders, and investors. 
Principles of Corporate Governance
Governance specialists sum up corporate governance in four words: people, purpose, process, and performance. These four Ps serve as the foundational principles for both the existence and operation of governance. Let's examine what each of the Ps signify.
People:

There are people on both sides of the business equation. They are the founders, the board, the stakeholders, the consumers, and an impartial observer. 

Purpose:

Each part of the governance body has a purpose and they work to fulfill that purpose. All of their plans and policies should be geared toward that purpose.  

Process:

Governance is the process that allows people in a company to work together to achieve the company's goals. This process is designed by analyzing how well the company is performing. Processes can improve over time to achieve the company's desired goal. 

Performance:

One of the most important parts of corporate governance is being able to analyze the performance and decide if it is successful (or successful enough) and then use those results for the rest of the organization.
Scope of Corporate Governance

The scope of corporate governance lies in the following areas:
Economic Growth:

The effective execution of corporate governance standards enhances economic growth. It encourages transparency and fairness in conducting business both externally and internally. Moreover, it boosts investors' confidence to perform frequent security transactions which directly impact financial market equity.

Social Responsibility:

The execution of corporate governance focuses primarily on promoting sustainable growth. By acting as a major tool for social construction where companies emphasize profit maximization and social welfare, these rules mentioned in the governance body enhance social responsibility among corporations.

Business Expansion and Development:

A robust corporate governance, such as genuine account audit, efficiency in the director's role, and cordial business relationships among shareholders, leads to business growth and diversification.  
Corporate Governance Framework
Effective corporate governance framework includes the board, management, and shareholders who know what their jobs are and how they relate to each other and to other corporate stakeholders. Their primary responsibilities encompass:
Board of Directors:

The board oversees the management and corporate initiatives to create long-term value. They select a suitable CEO, monitor, and evaluate the CEO's performance, and handle succession planning. The board delegates business operations to the CEO and, through them, to senior management.

Management

: Management, usually governed by the CEO, sets, manages, and executes the company's strategies, including conducting operations under the board's scrutiny and keeping the board informed. Planning, risk management, and financial reporting are management duties. 

Shareholders:

Shareholders aren't involved in regular operations, although they can elect directors and get investment and voting information. They buy a company's stock to reap economic rewards. Corporate boards and managers should be long-term custodians of shareholders' investments. They should expect the board and management to respond to issues and concerns that affect long-term value.
Key Responsibilities of the Board of Directors and Management
An efficient and successful governance structure serves as the framework within which the board of directors and the management team carry out their primary responsibilities. These include:
Selecting the CEO

Approving corporate strategy and monitoring the implementation of strategic plans

Setting the company's risk appetite, reviewing and understanding the major risks, and overseeing the risk management processes

Focusing on the integrity and clarity of the company's financial reporting and other disclosures about corporate performance

Reviewing, understanding, and overseeing annual operating plans and budgets
If this guide on what is corporate governance excites and compels you to learn more about the subject, you can enroll for Emeritus's online courses on business management, created in association with top global universities, to further enhance your knowledge.
By Riku Ghosh
Write to us at content@emeritus.org