A Comprehensive Guide on How to Become a Project Manager in 2022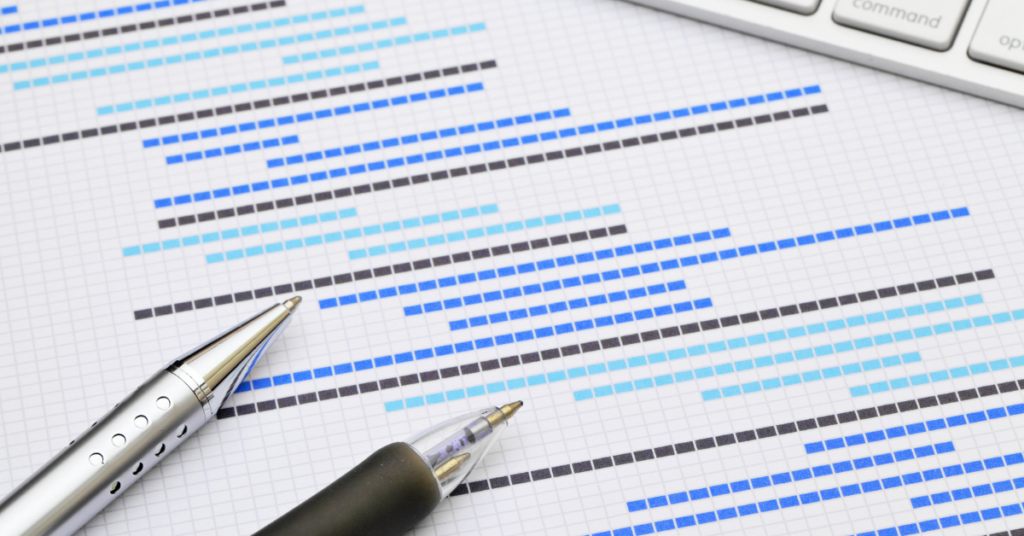 Did you know an average of 11.4 percent of investment at organizations is wasted due to poor project performance? With effective project management, this number can be brought down substantially and that is why the role of project manager is pivotal in any organization. Whether in a startup or a multinational company, project managers are essential showrunners irrespective of the size of the organization. They do the critical job of ensuring that a project is completed from end-to-end with maximum efficiency. Needless to say that this task requires skill and experience. However, how to become a project manager is not a straightforward question to answer. This is simply because there are more than one ways to become a project manager.
Let us take a closer look at what this role comprises to understand how to become a project manager.
Who is a Project Manager?
A project manager is in charge of handling a project from end-to-end. A project manager may or may not have a team directly reporting to him/her. Still, he/she is responsible for ensuring that the project they are assigned sees the light of day and achieves the desired outcomes in time and within the allocated budget. 
ALSO READ: What is Project Management and How to Become a Successful PM
What are the Key Responsibilities of a Project Manager?
Following are some of the key responsibilities of a project manager:
Planning and organizing:

This includes gathering the requirements from various stakeholders, including the leadership and team members. It also includes defining the project objective, goals, and key results that must be achieved.

Budgeting and execution:

Once the plans and targets are in place, the project manager has to ensure the required budgets and resources are in place to ensure a smooth execution per expectations. The project manager also has to ensure that the necessary tasks are getting done, hurdles and bottlenecks are cleared, and everything is in sync.

Monitoring and analysis:

One of the key responsibilities of a project manager is to ensure the established deadlines are met. Project managers must also monitor and communicate the project's progress to all stakeholders.

How to Become a Project Manager
If you are looking for a definitive answer to the question, how to become a project manager, here are some important tips for getting started:
1. Learn What Skills are Needed
One of the crucial requirements of getting into any job is learning the skills you need to perform well in that role. In practice, a project manager is the primary resource responsible for ensuring a project reaches its end goal. Hence, you must ensure you learn not just the basics of project management but also the specific nuances of the industry for which you will be managing a project. 
2. Self Reflect on What Skills you Have
The first step in improving oneself is self-reflection. Identify the skills you already have to leverage them, and try to learn skills you don't have.
3. Consider an Online Project Management Course
In a world where your skills become obsolete every five years, the only way ahead is through continuous learning. At Emeritus, we have project management courses from the world's best universities and you should consider taking up one these depending on what stage of your career you are in. 
4. Build Project Management Experience
Project managers need to get the work done. They cannot pass the buck if the project is stuck anywhere. Therefore, along with theoretical knowledge, you must gain practical experience to help you get better expertise in day-to-day problems. Try to use the principles you learned in your project management courses and apply them in your professional life. 
5. Teach Yourself Project Management Tools
Project managers need to use a variety of tools to accomplish tasks such as planning, organizing, budgeting, monitoring, and analysis. Hence, it is essential to use the tools most commonly used by project managers in your chosen industry. Some widely used project management tools are Asana, Trello, JIRA Software, Monday.com, Wrike, Oracle Primavera, Basecamp, AceProject, ProofHub, etc. Many of these tools are taught in the project management courses at Emeritus. 
6. Look for Entry-Level Positions
Project manager is a relatively senior role. Therefore, most hiring managers will look for experienced candidates. The Project Management Report suggests that 61% of organizations offer project management training. One way to advance in your career is by looking for entry-level positions that require you to work alongside an experienced project manager. This will help you get the necessary exposure and even mentorship. 
7. Ask Someone to Mentor You
Getting a good mentor is tough. And it's not a one-way relationship. It is pertinent to note that mentors seek potential in their mentees before they decide to help them. They must feel convinced that investing time and energy in their mentees will be worthwhile. It's almost similar to applying for a new job. Therefore, find a mentor who has known you for a while. Speak to them regularly and show genuine interest in learning from them. You will soon realize that your mentors are not only teachers but also influencers in your career decisions.
8. Look for Internships
If you are still in university or an early career professional and wondering how to become a project manager, you can look for internships that give you exposure to project management. First, however, do make sure that you work in the industry you aspire to join in the future. Project management as a career varies from one industry to another in terms of the good practices and tools used. Therefore, focusing on gaining the skills that will benefit you directly is better.
Can You Become a Project Manager without a Degree?
A degree is not always required to become a project manager. The right skills and experience can help you get a project management job. To build credibility, you must obtain the required knowledge, experience, and certifications. Certifications from reputed universities like Kellogg and Berkeley add more weight to your resume, thereby increasing your chance of getting shortlisted for interviews.
Do You Need an Official Project Management Certification?
The official Project Management Professional (PMP) Certification is an industry standard. Many senior project manager positions require you to have the official PMP certification. While having a PMP certificate will be a base, you can always build upon it by doing more project management courses from the best universities in the world. That will give you the edge over your competitors. 
Is Project Management a Good Career?
A career in project management is a good choice for people who love planning and driving results. It is also an in-demand role as emphasized by the Project Management Institute that has predicted 22 million new project management job openings by 2027. Hence, there are plenty of opportunities for aspiring as well as experienced project managers. Moreover, since it's a role that can create direct business impact, the salaries are also very competitive.
How to Get Started
Project management is one of the best career choices available today. It may seem challenging initially, but with the proper foundation, skills, and mentorship, you can land your dream job in project management. At Emeritus, we offer many online project management courses from reputed universities worldwide. They are designed to equip you with fundamental and latest knowledge that will assist you in charting a successful career in a relatively short period.
By Priya S
Write to us at content@emeritus.org