A Comprehensive Guide on How to Strategically Quit Your Job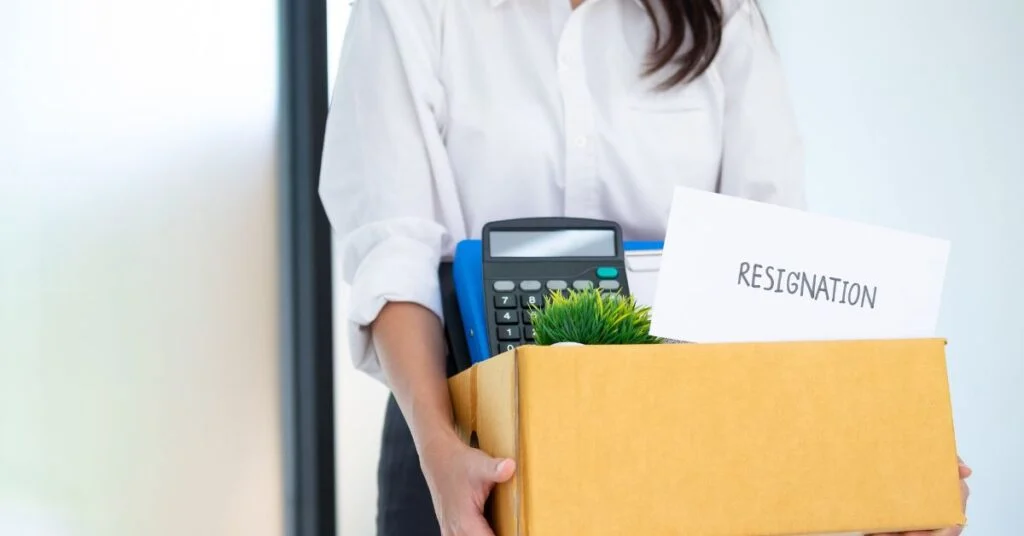 At some point, you must have thought about how to resign from your job. You would have also realized that no matter why you're resigning, it's important to do it professionally and with clarity. Giving your company a sufficient period of notice, assisting with the transition of duties to new hires, or submitting a formal resignation letter to your HR manager, are all examples of the 'how to resign' handbook. In this blog, we lay out the best practices for quitting a job and suggestions on how to resign gracefully and professionally.

5 Steps on How to Resign Gracefully
Step 1: Talk to Your Manager
Prior to alerting anybody else in the organization, it's pivotal to let your manager know that you've decided to resign. Set up a private meeting to discuss your resignation with your manager. Be respectful and professional during the meeting. Show gratitude towards the organization because of the experiences and opportunities you've had. Declare your desire to quit unequivocally and give a succinct justification for your choice. Additionally, it's a good idea to offer assistance with the transfer and include your contact information for future use. Remember to keep the discussion focused on your choice to quit and refrain from criticizing the business or your coworkers.
Step 2: Start Your Notice, Complete Online Formalities
It's time to officially begin your notice period after notifying your manager of your intent to resign. Usually, this entails finishing any online or paper-based requirements, such as filling out a resignation letter or submitting an online resignation form. A formal letter of resignation notifies your employer of your desire to leave. It should be brief and straightforward. Make sure to express your gratitude to your employer for the chance of being able to work for them. You can also offer to assist with the transition by mentioning any great experiences you had while working there.
ALSO READ: Guide to Successfully Navigating a Career Change, by Emeritus CHRO Ganesh S
Step 3: Organize Your Handover
Planning your handover forms a crucial part of how to resign professionally. It entails making sure that the job you were in charge of is appropriately transferred to another team member or colleague. To do this, make a list of the duties and obligations you presently carry out, and then decide who will take over them. Documenting any processes or procedures you have been using is also a good idea since it will make it simpler for your successor to continue where you left off. 
Step 4: Help Hire/Find a Replacement
Another vital stage in quitting is aiding in hiring or finding a replacement. You understand the abilities and characteristics required for the position better than anyone. This information should be used in finding the right job candidate. To check if anyone is interested or knows of someone who would be a suitable fit, you can also contact your professional network. You should be prepared to assist in the recruiting process in addition to locating applicants. This comprises looking through resumes, taking part in the interview process, and offering advice on whether applicants should be or not given the job. Being professional and encouraging is important during this process since you want to leave your job on good terms and keep excellent ties with your soon-to-be ex coworkers.
Step 5: Write a Polite Goodbye Mail
When planning on how to resign, you must take the obligatory step of writing a formal farewell letter. Since you want to part ways amicably and have pleasant connections with your coworkers, it is essential to be kind and professional in your letter. You should thank the employer and your coworkers for the opportunity of having worked with them in the email. The reason for your exit should be briefly stated without getting into too much detail. Last but not least, let them know that you will miss working with them.
How Being Skilled Can Help
To recap, from wondering how to resign to the actual act of quitting is a big choice that needs serious thought and preparation. It is crucial to promptly and professionally advise your manager and HR representative of your choice and to offer to assist with the transfer by planning your handover, locating a successor, and drafting a kind farewell note. Make sure that you leave your employment on friendly terms. Also, preserve good relationships with your coworkers. Moreover, ensure you have a well-thought-out strategy for your next job move. Its best to be ready for any obstacles that may appear while you make the transfer. 
Overall, professionalism, grace, and respect are the keys to a good resignation. To learn more about what the job market has in store for you, do explore Emeritus' online courses on career management, offered in tie-up with the best universities across the world.
By Siddhesh Shinde
Write to us at content@emeritus.org