What is Customer Relationship Management and What are its Benefits?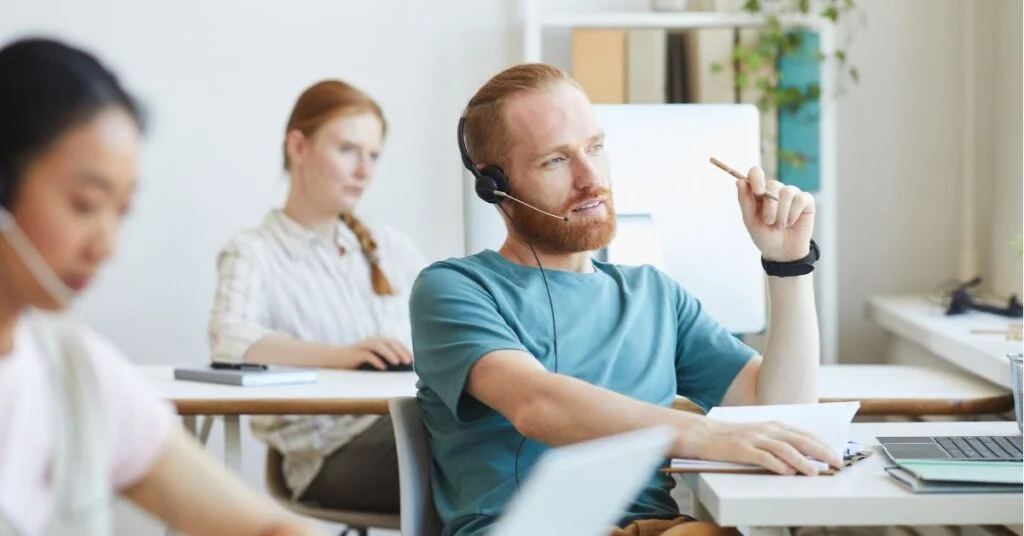 To maintain stability in today's flourishing markets, businesses must focus on nurturing long-term relationships with customers. This is where customer relationship management (CRM) systems play a significant role; they provide platforms for business units to communicate with, understand, and fulfill their clients' needs. 
Cultivating relationships with existing and potential customers is key to ensuring a long-standing business. Customer relationship management is an organized methodology that helps understand, retain, and leverage customer preferences to serve them better. 

What do You Mean by Customer Relationship Management?
Customer relationship management is the process of categorizing and analyzing customers based on their relationship with the organization. The information obtained from these analyses drives decision-making to profitably address the needs of various customer groups identified in the process. According to Harvard Business Review, organizations often spend fruitlessly on CRM software without fully understanding their customer relationships. 
Who Needs CRM?

All businesses deal with customers, making the need for customer relationship management ubiquitous. Customer engagement takes place at various levels, ultimately determining the level of complexity of CRM systems that are used by organizations. For instance, a grocery store with local clientele may not need a formal, elaborate CRM system. 
In contrast, bigger organizations target varied customer bases spanning parameters like demographics, geography, income groups, etc. They must maintain a more complex CRM system modeled using software, to keep track of both existing and potential clients. 
How Does CRM Work?
Customer relationship management is often misconstrued as software that organizations must invest in to boost their sales. In truth, CRM is equal parts data and legwork required to gather that data. It utilizes a methodical approach to marketing, sales, and business operations, backing it up with data collection and analysis at every stage. This data is used to group customers according to their preferences and devise targeted marketing strategies to appeal to them. This is followed by curating a personalized ownership experience for every client, including after-sales support. Organizations supporting their clients throughout the course of their product ownership establish trust, opening avenues for repeated and increased business. 
Role of Customer Relationship Management
Customer relationship management is important because a major driver of an organization's profitability is the aggregate value of its customer base. To have a high-value customer base, organizations use CRMs to achieve the following:
Identification and segmentation of customers

Establishing the customers' needs and problems

Developing targeted marketing strategies

Maintaining individual records of customer preferences

Providing personalized customer service using individual account information

Keeping clients abreast of new product developments

Reaching out to potential clients and unconverted leads
Types of CRMs
Strategic CRMs are designed for businesses that rely on customer inputs and market trends to improve their value proposition. Strategic CRMs are people-centric or driven by people's opinions. This is in contrast to the product-centric approach, wherein organizations assume customer preferences without actually soliciting their opinion. All businesses need to have a strategic CRM to some extent to give direction to their product portfolio. 
Operational CRM concerns itself with processes that bring customers in direct contact with businesses, such as marketing, sales, and services. Use of software and automation helps deliver a personalized experience to each customer based on their preferences. 
Analytical CRM records, interprets, and reports customer-related data across business functions such as sales, finance, and marketing. It provides detailed analytics and customized reports that can help set targeted selling approaches for various customer groups. 
Collaborative CRM is used primarily in scenarios where multiple organizations conduct joint operations, such as product development and market research. Collaborative CRMs are typically found in business-to-business (B2B) scenarios. 
Customer Relationship Management Process
Customer relationship management is a five-step process encompassing marketing, sales, and business operations. 
Marketing teams create brand awareness by introducing their business to new clients, and identifying their target audience in the process. This audience is segmented into groups and reached out to using targeted marketing campaigns. 
Introducing a business to potential clients is not enough. They must engage with it. At this stage, sales professionals must establish a personalized relationship with their client in an effort to understand their requirements. Clients can be kept interested by sharing resources such as newsletters, giveaways, brochures, etc. 
Having historical data of purchase behavior can help sales staff identify various qualifiers that convert a lead into a customer. When it comes to new customers, the sales staff should seek to build trust while recording their needs and preferences.
A company poised to grow relies on a large pool of repeat customers. Having great after-sales support is a surefire way of earning customer loyalty. With CRM on your side, historical data of problems and their most effective solutions is easily available. Further, having an omnichannel support makes it easy for clients to reach you, cementing their trust in your service. 
Based on previous purchases, customers are likely to buy upgraded versions of your product and even refer it to others provided they have had a positive experience with it. Personalizing product recommendations based on customer needs is a great way of creating upsell opportunities. 
Customer Relationship Management Tools

Software is integral to all CRM systems as it records customer data and processes it for informed decision-making. It can also automate mundane tasks for improved efficiency. 
Some popular CRM tools include:
Microsoft Dynamics

SAP Business One

Salesforce

Zoho

SugarCRM 
Customer Relationship Management Examples
E-Commerce giant Amazon's platform is one of the best examples of how CRM can be leveraged to improve customer experience. Amazon is known for its user-friendly interface that eases customers into the purchasing process. Apart from storing useful information like addresses, payment details, etc., it also analyzes spend habits. This is useful for recommending products and promotions based on previous purchases. Availability of purchase history helps Amazon personnel resolve customer grievances seamlessly. Amazon also offers other services such as Kindle Marketplace and Prime Video, both of which are recommendation-driven services for books and streaming services respectively.
Unified health interface (UHI) is another unique example of how powerful CRM systems can be. An initiative started by the government of India, it seeks to establish a consolidated database of health records of all Indian citizens. 
For instance, all citizens enrolled under UHI are identified with a unique code, similar to social security numbers that are issued in the US. Upon consulting health professionals and doctors, this code retrieves patient-specific information such as medical history, allergies, prevailing health conditions, etc. These records get updated every time the patient visits a doctor. The UHI system presents two-fold benefits. It gives doctors an accurate picture of the patient's medical history, making it easier to prescribe treatments. Concurrently, UHI has enrolled health practitioners, hospitals, diagnostic centers, and even pharmacies on their platform. This allows patients to explore medical resources available in their vicinity. The UHI is a great example of how service providers can transcend logistical boundaries to interact with clients and serve them better. 
How Can CRM Help Your Business Grow?
Having a comprehensive CRM system in place is an asset to your business. Here are some ways in which having it on your side aids business growth:
It helps identify the right target segment for your business

It assists in building sustainable customer relationships while fortifying existing ones

It reduces the cost of sales by promoting upselling and referrals

It improves customer retention by accurately predicting and fulfilling their needs

Internally, it gives a clear target to marketing and sales teams, improving their productivity
Customer relationship management is one of the few functions that has a profound and direct impact on businesses. This makes it imperative for any professional to study it extensively. Therefore, Emeritus has curated CRM courses with some of the best universities to help skyrocket your career in marketing. You can check them out here. 
By Prashant Lunawat
Write to us at content@emeritus.org