A Comprehensive Guide to the Top Jobs in the Cybersecurity Field
With hacking and data breaches reaching an all-time peak, the current demand for cybersecurity professionals is outpacing the supply. According to a U.S. Department of Labor Statistics report, cybersecurity analyst positions are predicted to expand by 35% through 2029. So if you are looking for jobs in cybersecurity to help launch your career in this field, there is no time like the present. 
This article will look at some of the many roles available for cybersecurity professionals, provide insights into wages, and rank the top U.S. cities for cybersecurity jobs. Read on to find out!

Entry-Level Cybersecurity Jobs
'Entry level' can be a bit of a misnomer in the context of cybersecurity. The U.S. National Security Agency (NSA) classifies some positions as entry-level if candidates have a bachelor's degree and up to three years of related experience.
The most typical entry-level positions in the field of cybersecurity are listed below:
Information/Cybersecurity Analyst
1.1 Roles and Responsibilities
As an information security analyst, you contribute to the defense of computer networks and systems inside an organization by:
Keeping an eye out for security flaws on networks

Examining, recording, and disclosing security breaches 

Researching IT security trends 

Providing assistance to computer users with security tools and techniques 

Developing strategies to keep organizations safe 
1.2 Skills Required 
Knowledge of scripting languages (for example, Python and PowerShell)

The idea of cybersecurity controls and frameworks (for example, the National Institute of Standards and Technology [NIST] and the International Organization for Standardization [ISO])

Intrusion detection and incident response

Knowledge of DevOps, cloud, and important operating systems. 
1.3 Average Remuneration
$82,533 per year (Glassdoor) 
Cyber/Digital Forensics Analyst
2.1 Roles and Responsibilities
Investigators that specialize in digital forensics take information from computers and other digital devices to find out how an unauthorized user gains access to a system and gather evidence for legal purposes. Daily tasks include: 
Gathering, conserving, and evaluating digital proof 

Data recovery from damaged or destroyed hard disks 

Documenting the data-retrieval process and maintaining a chain of custody

Aiding law enforcement in criminal investigations 

Delivering expert witness testimony in court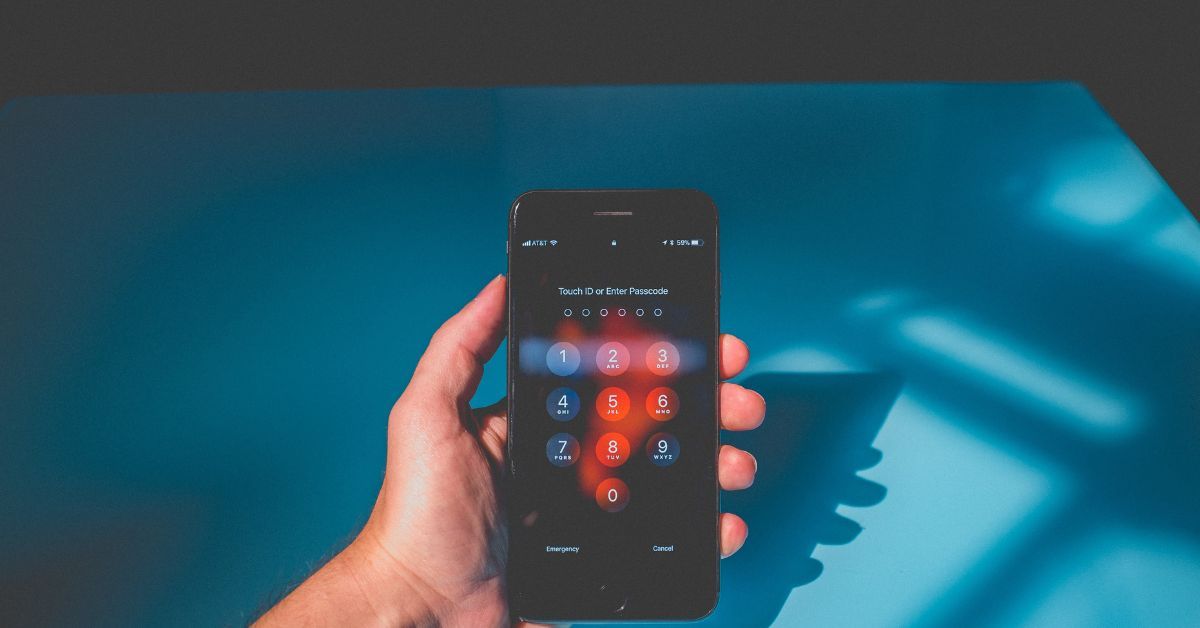 2.2 Skills Required 
Comprehension of cybersecurity fundamentals

Understanding of law and criminal investigation proceedings 

Technical aptitude, analytical skills, and attention to detail 

Ability to work under challenging conditions 
2.3 Average Remuneration
$80,809 per year (Glassdoor) 
Information Technology (IT) Auditor
3.1 Roles and Responsibilities
As an IT auditor, you'll evaluate the technology used by your company to look for any security, productivity, and compliance problems. Your frequent responsibilities can be: 
Organizing and carrying out audits 

Keeping track of and presenting audit results 

Providing direction on suggested and required security measures 

Creating strategies to address any security risks 

Identifying opportunities for increasing efficiency 
3.2 Skills Required 
Extensive understanding of information security and data management principles 

A high degree of efficiency in developing, testing, and designing information security solutions

Ability to design and monitor secured data management systems
3.3 Average Remuneration
$82,560 per year (Glassdoor) 
Mid-Level and Advanced Jobs in Cybersecurity
Several avenues for promotion into more specialized roles may open up as cybersecurity professionals gain experience. These are a few options when it comes to jobs in cybersecurity for mid-level and advanced professionals.
Security Systems Administrator
1.1 Roles and Responsibilities
As a security administrator, your duty is to oversee a company's cybersecurity systems that run on a daily basis. Some of your responsibilities include: 
Maintaining systems and performing routine backups 

Managing individual user accounts 

Creating and preserving an organization's security policies 

Working with security teams to address unauthorized incursions 

Managing security audits for the entire business
1.2 Skills Required
Knowledge of scripting languages 

Account access management 

Management of cellphone and Internet of Things (IoT) devices

Knowledge of cloud computing

Automation and network administration 
1.3 Average Remuneration
$84,849 per year (Glassdoor) 
Security Engineer
2.1 Roles and Responsibilities
As a cybersecurity engineer, you build defenses against cyberattacks in order to protect a company's computers, networks, and sensitive data. Firewalls and intrusion detection systems may be included in these security systems. Daily tasks include: 
Creating security best practices and standards 

Suggesting security upgrades to management 

Ensuring that new security systems are set up and deployed properly 

Evaluating security measures 

Overseeing incident response teams 

Creating software to automate the discovery of vulnerabilities
2.2 Skills Required/Qualifications 
Degree in Computer science, IT, systems engineering, or a similar field

Related work experience in cybersecurity-related areas such as incident detection and response, and forensics 
2.3 Average Remuneration
$117,846 per year (Glassdoor)
Security Architect
3.1 Roles and Responsibilities
You establish the vision for a company's security systems as a security architect. To keep a company protected from risks, this job in cybersecurity combines programming, threat research, and policy formulation. Your duties include: 
Construction and upkeep of security networks and systems 

Creating budgets and managing costs related to security 

Integrating the security operations of the IT and engineering departments 

Enhancing systems to prevent and take care of security breaches or flaws 

Carrying out drills for security breaches
3.2 Skills Required
Understanding of Linux, UNIX, and Windows

Knowledge of the COBIT, ITIL, and ISO 27001/27002 frameworks

A firm grasp of perimeter security controls such as firewalls, IDS/IPS, network access controls, and network segmentation
3.3 Average Remuneration
$155,909 per year (Glassdoor)
ALSO READ: Is a Career in Cybersecurity Hard? Explore Opportunities, Salaries and More
Best Locations for Jobs in Cybersecurity?
If you're looking to leverage the current demand for cybersecurity professionals, you're probably wondering which locations you should consider. To get you started, here's a list of cities in the U.S. to explore for jobs in cybersecurity.
Cities in the U.S.
Current Job Openings
Average Salary of Cybersecurity Professionals

Washington, D.C. 

29,000+
$94,895

/ year

New York City, New York

11,000+
$105,901

/year

Dallas Fort Worth, Texas 

9000+
$82,389

/year

Silicon Valley, California

8000+
$103,105

/year

Chicago, Illinois 

8000+
$88,248

/year
Top Hiring Companies for Cybersecurity Jobs
We know that the cybersecurity job market is hot, but who's hiring? Many of the top companies in the U.S., according to this list of firms: 
Company Name 
Jobs in Cybersecurity

Deloitte (Consulting)

Cloud engineer

Cybersecurity consultant

Cybersecurity specialist

Cybersecurity analyst

DevOps engineer

EY (Consulting) 

Cybersecurity manager

Cybersecurity consultant

Cybersecurity specialist

Automation consultant

Jacobs (Engineering) 

System administrator

System engineer

Intelligence analyst

Network specialist

VMWare (Technology)

Cybersecurity analyst

Senior security engineer

Security professional

Senior software engineer

Test engineering specialist

Accenture (Consulting)

Penetration tester

Investigator

Security consultant

Security operations center analyst

Senior tester
Highest-Paying Jobs in Cybersecurity
A cybersecurity professional's responsibilities include compliance, incident response, hacking, and breach prevention. Candidates can work toward securing some of the highest-paying jobs in the industry by enrolling in a variety of cybersecurity courses and certifications. But, before that let's look into some high-paying jobs in cybersecurity.
Chief Information Security Officer
$187,798 average salary per year, Glassdoor
The chief information security officer (CISO) is crucial in reducing IT risks to the company. The main duties of this position revolve around cybersecurity and computer security. Professionals working as CISOs need to be well-versed in both business and technological skills. 
Penetration Tester
$102,752 average salary per year, Glassdoor
Another name for a penetration tester is an ethical hacker. They are network security experts who take advantage of weaknesses in a system. Businesses and governments use penetration testing to improve security by identifying vulnerabilities before black hat hackers do. They also offer services like data and document recovery in case there have been breaches.
ALSO READ: How to Get the Best Cybersecurity Salary Package in the Market
Is There a Demand for Cybersecurity Jobs?
The global cybersecurity market size is expected to grow from an estimated value of $173.5 billion in 2022 to $266.2 billion by 2027, at a compound annual growth rate (CAGR) of 8.9% from 2022 to 2027. Therefore, now is the time to build your knowledge to make the best of the available opportunities for jobs in cybersecurity. At Emeritus, we offer the best online cybersecurity courses to help you specialize in the field. Enroll in our courses curated by industry experts and globally renowned universities, and earn a credential for your resume in less than six months. The time is ripe to make a move to enhance your knowledge and career opportunities! 
By Swet Kamal
Write to us at content@emeritus.org