Data Engineer Job Description: How to Qualify as a Good Fit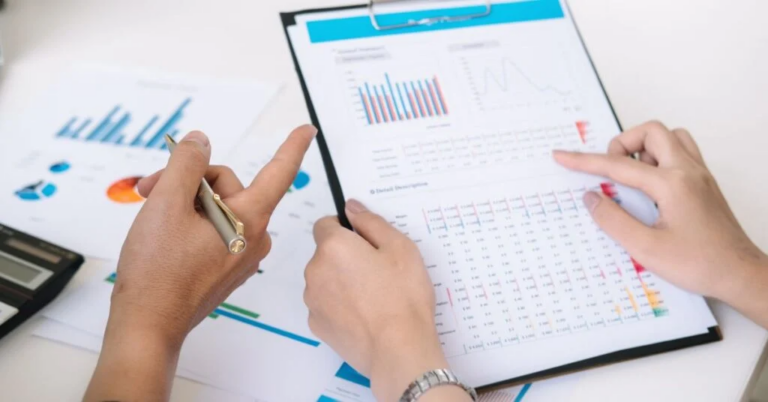 According to LinkedIn's Emerging Jobs Report 2020, data engineering was one of the fastest-growing jobs with a 33% year-over-year (YoY) job growth worldwide. Given the rapid technological advancements, data engineering is certainly a career worth pursuing. To help aspirants in this field, we take a close look at a data engineer job description, including the skills, qualifications, and experience needed to help you harness the full potential of this booming career.  

Data Engineer Job Description
A data engineer is responsible for collecting, managing, and transforming unprocessed data into knowledge that data scientists and business analysts can understand. Their ultimate goal is to make data accessible so that organizations can use it to measure and improve performance.
Here is a list of what data engineers are expected to do:
1. Work on Data Architecture
A data engineer needs to create a methodical approach to plan, build, and maintain data architecture in a way that meets business needs.
2. Collect Data
Data collection is the process of gathering and analyzing accurate data from a variety of reliable sources. Data engineers analyze this collected data to find trends and probabilities, make informed business decisions, and evaluate possible outcomes. 
3. Conduct Research
Data engineers need to conduct thorough research to find solutions to any problems that might come up when working on a business problem.
4. Create Models and Identify Patterns
Data engineers use a descriptive data model to combine data and learn from the past. They also make predictive models that use forecasting methods to get insights into future trends. A big part of a data engineer's job is to find hidden patterns in the data that has been stored.  
5. Automate Tasks
As businesses can gather huge volumes of data, automation is a crucial component of working with big data. It saves time, money, and effort. Data engineers dive into data and pinpoint tasks where manual participation can be eliminated with automation. They automate tasks using certain tools such as MongoDB, Amazon Redshift, Snowflake, etc. In order to automate repeated processes, you need to be able to write scripts.
Data Engineer Skills Set
With the right set of skills and knowledge, you can launch or advance a rewarding career in data engineering. The following are the top seven skills every data engineer needs:
1. Knowing Structured Query Language (
SQL) 
For data engineers, SQL serves as a foundational skill. Without a solid understanding of SQL, you cannot administer a relational database management system (RDBMS). However, learning SQL is not just about memorizing a query. You must become proficient at running efficient queries as well.
2. Data Warehousing
Learning how to create and use a data warehouse is a crucial skill to master. Data warehousing helps data engineers combine unstructured data that has been collected from many sources. It is then contrasted and evaluated to improve the efficiency of business operations.
3. Building Data Architecture
Data engineers must possess the required knowledge to build complex database systems for enterprises. Data operations that deal with data in motion, data at rest, data sets, and the interaction between data-dependent processes and applications fall under the scope of data architecture. 
4. Coding
If you want to connect your database and work with Internet, mobile, desktop, and Internet of things (IoT) applications, learning programming languages such as Java or C# is necessary. Additionally, expert coding skills in Python and R are desirable as many data-related activities benefit from having advanced understanding in these programming languages. 
5. Automation and Scripting
As enterprises collect massive amounts of information, automation is the key to working with big data. Hence, data engineers should be able to write scripts to automate repetitive processes and tasks.    
6. Working with Big Data Tools
Data engineers do not just work with regular data. Instead, they frequently manage big data. Although big data tools and technologies vary according to organizational needs, knowledge of the most popular ones such as Hadoop, MongoDB, and Kafka is often desired. 
7. Familiarity with Statistical Analysis and Data Modeling
Data science is largely connected to machine learning. However, some understanding how data can be used for statistical analysis and data modeling will also serve you well as a data engineer.
Data Engineer Educational Qualifications
A candidate looking to become a data engineer should have a bachelor's degree in any of the following fields: computer science, software or computer engineering, applied mathematics, physics, statistics, or a related discipline. Moreover, having a data engineering certification, like being an IBM-certified data engineer is a valuable add-on.
Data Engineer Experience Requirements
Prior employment as a data engineer or in a related position

Knowledge of segmentation techniques, data mining, and data models

Programming language expertise (e.g. Java and Python)

Practical knowledge of SQL database design

Superior arithmetic and analytical abilities
Can a Data Engineer Work Remotely (Work From Home)?
Being a data engineer, your primary duty is to plan, make, and keep data processing systems running. Your job requires you to use your computer, software, and other digital tools. You may also be in charge of managing systems, designing fixes for them, and testing the fixes to ensure they function effectively. This means you do not have to deal with physical environments, as these jobs are mostly performed using cloud servers. As such,  you can easily work from home as long as your servers and firewalls are secure.
Data Engineer Salary Range
According to Glassdoor, the average salary for a data engineer in the U.S. is about $114,573. A senior data engineer can expect to make $140,695 per year while the annual average salary for a lead data engineer is $141,071.
Data Engineer Certifications
Certification is always a good idea if you're looking to get a leg up in your interviews. There's also the added benefit of improving your skills and knowledge while preparing for a certification exam. Certifications that you can work toward include the Associate Big Data Engineer, Cloudera Certified Professional Data Engineer, IBM Certified Data Engineer, or Google Cloud Certified Professional Data Engineer.
Be sure to also check out some job advertisements for data engineer positions you might be interested in. You might come across a certification that is frequently mentioned as a requirement in the data engineer job description; that will be a good place to start. And then there are Emeritus' online data science and data analytics courses as yet another avenue to enhance your knowledge and understand the basic and advanced level courses that are required for data engineer job positions. 
By Riku Ghosh
Write to us at content@emeritus.org