A 2023 Career Guide for Becoming a Successful BI Developer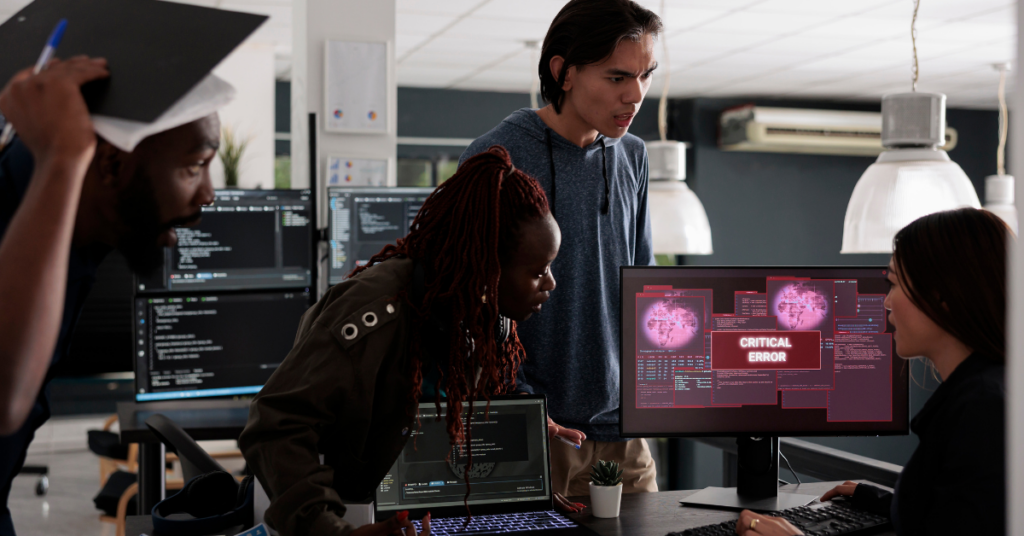 Research predicts that the global big data market will reach a staggering $450 billion by 2026. Evidently, along with the rapid growth of technological advancements, data has become a critical resource for business success. However, this data can prove worthless without the expertise of a Business Intelligence (BI) developer who extracts insights and visualizes them from these large datasets. This guide aims to explain the role and responsibilities of a BI developer, including the skills and qualifications required to pursue this career path. 

Who is a Business Intelligence Developer?
A BI developer is an expert engineer who is accountable for designing, developing, and maintaining business intelligence software that interprets organizational data. These professionals optimize the company's research process, create visualizations for large data sets, and produce reports. BI developers also consolidate and streamline crucial data while functioning as technology specialists who fix and restore computer programs utilized for intelligence purposes.
What are the Responsibilities of a BI Developer?
The responsibilities of business intelligence developers include:
Developing and maintaining an organization's BI tools

Ensuring the safe and secure storage of data backups

Preparing technical documentation to assist in resolving problems related to BI tools

Transforming complex data into easy-to-understand business terms and formats that can be used by other departments

Designing technical queries and constructing precise search requests

Creating visual documents to present data more effectively

Identifying and addressing issues with BI modeling and developing solutions

Collaborating with business analysts and other developers to curate essential data
What Does a BI Developer Do?
A BI developer collaborates with different teams within an organization, including those from data science, business development, engineering, and business intelligence. Their primary objective is to simplify and consolidate valuable business data to ensure that other employees can effortlessly access and comprehend it. They also work closely with stakeholders from various departments to understand their requirements and convert them into practical business intelligence solutions.
How to Become a Business Intelligence Developer
Step 1: Get the Education Needed
While other criteria may be considered, a degree is still the most commonly accepted requirement for recruiting a BI developer. Most BI professionals hold degrees in computer science, software engineering, information technology, business intelligence, mathematics, or related fields. To further enhance your skills, you can also consider pursuing a Certified Business Intelligence Professional (CBIP) program or taking certification courses in areas such as Power BI, data analysis, and Tableau.
Step 2: Consider Online Courses and Bootcamps
Online courses and bootcamps can be beneficial for advancing your career as they provide you with the necessary credentials and skills. For  instance, explore taking data science and coding courses with Emeritus: These short-term, intensive learning programs offer an educational structure that can help you engage in the learning process and gain an edge over your competition.
Step 3: Gain Hands-On Experience 
Hands-on experience is essential for comprehensive learning. Internships offer high-impact learning opportunities that provide you with valuable exposure and insights into the skills necessary for long-term career growth. 
Step 4: Build Your Portfolio
Build a strong portfolio of projects to showcase your skills and experience in the field. This can help demonstrate your capabilities and enhance your marketability for current and future job opportunities.
Step 5: Connect with Others in the Industry
Networking with other professionals in your field can be an effective way to enhance your skills as a BI developer. By connecting with others in the industry, you can seek advice, receive feedback, share projects, and collaborate to resolve queries. 
Step 6:  Seek a Mentor 
Having a good mentor can be instrumental in shaping your career as a BI developer. Look for someone who has spent many years in the field and can provide constructive feedback, guidance and valuable insight on how to overcome challenges in your career. 
Step 7: Apply for Entry-Level Jobs 
After completing all the above steps, start searching for entry-level jobs. Working in an entry-level job allows you to demonstrate your skills to potential employers and helps you advance in your career as a BI developer.
BI Developer Skills

BI developers should have a combination of technical and soft skills. Here are some of the key skills that can help you become a successful BI developer: 
Strong understanding of statistics, data modeling, and data visualization

Knowledge of SQL, data warehousing, and data migration  

Experience with ETL (Extract, Transform, Load) tools

Expertise in BI tools such as Power BI and Tableau

Programming language expertise such as SQL, R, Java, Python, and SAS

Good business acumen 

Excellent written and verbal communication  

Collaboration and problem-solving skills     
BI Developer Qualifications
As discussed above, a BI developer typically requires at least a bachelor's degree in fields such as engineering, computer science, information technology, business intelligence, or mathematics. Additionally, strong technical aptitude and relevant experience in related fields such as business analysis or business intelligence is often required to advance in this field. A BI developer should overall possess a combination of education, experience, technical expertise, and communication skills to allow them to address the organization's needs effectively.
BI Developer as a Career Outlook
BI developer is a promising and coveted job role, providing excellent opportunities. According to the U.S. Bureau of Labor Statistics, the employment of software developers, including BI developers, is projected to grow 25% from 2021 to 2031, which is much faster than the average for all occupations. Additionally, with the increasing reliance on data across  industries, companies are seeking to improve their business intelligence capabilities, thereby increasing the demand for BI professionals. 
BI Developer Salary
The role of a BI developer is in high demand, providing exceptional earning potential. According to Salary.com, the salary range of BI developers in the U.S. typically falls between $82,786 to $105,733, with an average annual salary of $93,907. 
Is BI Developer a Good Career?
A career as a BI developer can be highly rewarding and provides excellent opportunities for professionals with an interest in data analysis, visualization, and problem-solving. With businesses increasingly relying on data to make informed decisions, BI developers are in high demand across various industries.
ALSO READ: What is Data Collection? Its Benefits, Methods, and Challenges 
To conclude, BI developers are providing data-driven solutions to tackle and address the various problems businesses face in today's big data world. If you are looking to upskill in this field, Emeritus' data science courses offer an excellent opportunity to stay up-to-date with the latest tools and technologies to advance your career.
By Krati Joshi
Write to us at content@emeritus.org