How to Become an SEO Expert: A Comprehensive Guide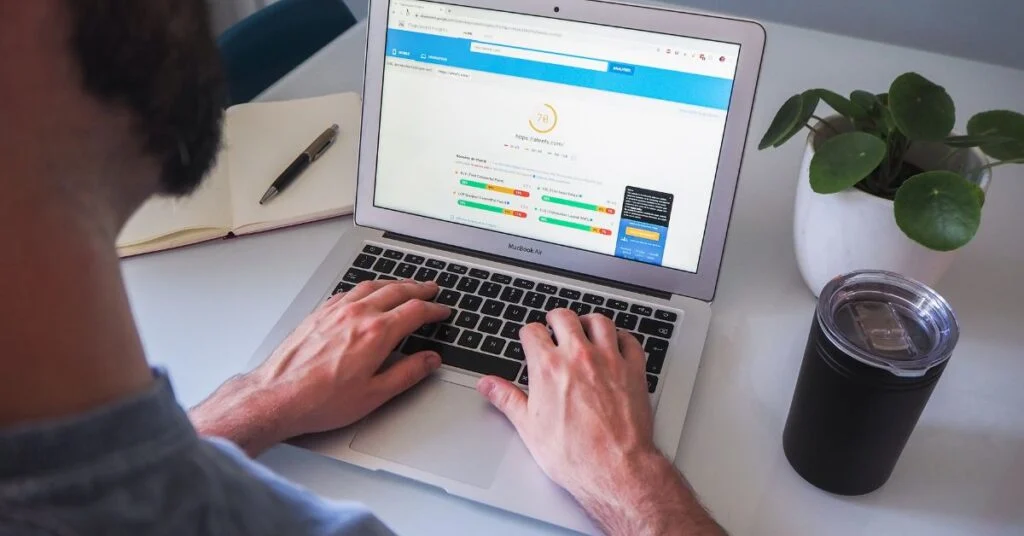 A digital presence is no longer considered a good to have for a business. Today, the ability to draw potential customers is linked to online discoverability. For anyone who is interested in improving this discoverability needs to understand and execute Search Engine Optimization (SEO). Let's understand what SEO is and how to become an SEO expert.

What is SEO?
SEO helps draw consumer attention to relevant web pages by ranking them higher in search results. Search engines use a set of established rules – an algorithm – to evaluate and rank web pages. SEO professionals modify web page content as per these rules, to make it rank higher in search engine results pages. This drives up the number of people engaging with your content organically i.e. without paid promotion. 
How to Become an SEO Expert
Having learned what SEO is, you may be interested in learning how to become an SEO expert. Here are the steps:
Learn the Basics of SEO
Despite the variety of SEO tools and plugins available, the underlying tenets of SEO are universally true. Thus, it helps to understand the basics of SEO. 
Study the Moz Beginner's Guide to SEO
The Moz Beginner's Guide to SEO is the simplest, most comprehensive guide to understanding search engine optimization. 
Build a Free Website on WordPress, Wix, or Other Platform
Having your own website gives you the ability to experiment with various SEO strategies and tactics. Using websites platforms such as WordPress and Wix enables you to build your own website for free. 
Test Your SEO Knowledge by Deploying On-Site and Off-Site Tactics
A great SEO strategy is a combination of both on-page SEO tactics and off-page SEO tactics. On-page tactics improve user experience after they land on your web page. Off-page tactics increase the probability of users visiting your web page.   
Become Obsessed With Data
Data analysis is integral to SEO as it helps determine which variables impact ranking more significantly and affect flow of traffic. 
Establish a Routine of Research, Implement Changes, Track Results, and Repeat
The secret of how to become an SEO expert lies in consistency. The inferences drawn from data analysis must be constantly implemented to keep your web pages relevant with changing times. 
Follow the Major SEO Publications
Following SEO blogs keep you updated with the latest developments in areas pertaining to search engine optimization. Popular publications include Search Engine Land, Search Engine Journal, Moz, and Google Search Console on Twitter.
Look For Entry-Level Positions and/or Internships
Landing roles in digital marketing, or even SEO agencies, is a great way to expose yourself to various SEO tactics and learn about how they impact marketing projects in real time. 
Ask Someone to Mentor You
Having an SEO expert by your side is immensely helpful in planning your way to mastering SEO. Their experience can go a long way in resolving queries that a book or series of video tutorials might not be able to address. 
Never Stop Testing and Trying New Tactics
SEO is all about consistent experimentation. With frequent changes and updates in algorithms, old methods may not always yield favorable results. Thus, constant trial and error help you stay ahead in the learning curve. 
Always Maintain White Hat SEO Ethics and Integrity
Marketers often resort to unethical practices called black hat tactics in pursuit of a higher SEO ranking. While their web pages may rank higher initially, they eventually get penalized or even delisted from the search engine entirely. White hat tactics, on the other hand, are focused primarily on creating user-friendly content, while adhering to the algorithm's requirements. 
What are the Skills Required to Become an SEO Expert?
Technical Skills
Keyword research

Data Analytics

Working knowledge of Javascript, HTML, CSS

Technical SEO

Mobile Optimization

Link and URL building

Local and international SEO
Collaborative Skills
Working closely with social media marketing teams, content creators, public relations professionals, and web development experts

Advising on trending keywords and high-traffic generating sources for targeted use of paid marketing resources

Coordinating across verticals for effective management of multiple digital marketing campaigns
Is SEO a Good Career?
According to Moz, nearly 92% of web traffic is captured by web pages showing up on the first search engine results page. Thus, there is a demand for SEO experts who can drive organic traffic to a website by improving its ranking. 
As per Indeed.com, an SEO specialist can earn anywhere from $34,000 to $84,000 annually in the US. Another advantage is that it can be taken up as a full-time position or a freelance career too. 
What Does an SEO Expert Do Every Day?
An SEO expert looks over all aspects of SEO strategy during the course of their day. Here is a brief outline:
Keyword Strategy
Keyword strategy and analysis are one of the core functions of an SEO professional. They forecast critical variables like user intent and search intent and help design web pages around them. 
All Around Optimization
This includes on-site tactics, technical SEO, mobile optimization, local and international SEO, and social media SEO to improve the web page's reach.  
Link Building
A web page's credibility increases when it gets mentioned on other web pages. Thus, SEO professionals will look for avenues to link their web pages to other online resources for improving their ranking.
URL Building
This is a method to segregate traffic into categories based on their origin. A unique URL for every source of traffic can help strategically allocate marketing resources. 
Analytics
SEO exercises generate a lot of data which includes user behavior, bounce rates, and page performance. Refining and analyzing this data for better decision-making is an integral part of SEO.
Benefits of Taking an Online Digital Marketing Course That Includes SEO
Potential employers look for someone with more than just basic SEO knowledge. Thus, pursuing a digital marketing course that will help you figure out how to become an SEO expert is essential. This is because it puts SEO's importance in marketing into perspective. You can explore our digital marketing courses here. 
Tips for Starting and Growing as an SEO
Search engine optimization is a long-term strategy, not a one-time activity. A superior SEO strategy lends greater authority to the web page, helping it rank higher over time. 
Here are a few thumb rules on how to become an SEO expert:
Aim to engage your audience, instead of pleasing the search engine algorithm.

The originality of content is key, even though concepts may not be original.

Do not plagiarize content from other sources such as texts or video transcripts.

Improve readability by using short and simple sentences.

Make your web pages relevant to the target audience by accurately capturing the search intent.

Focus on technical SEO i.e. fixing broken links, slow loading speeds, site security, and social media presence.

Mobile optimization is a must for curating a seamless user experience across devices.

Focus on both on-page SEO and off-page SEO to increase your rankings. 
Improve your career prospects as a digital marketer and get all the insights on how to become an SEO expert by signing up for  Emeritus' digital marketing courses, curated in collaboration with some of the best universities in the world.
By Prashant Lunawat
Write to us at content@emeritus.org
{
"@context": "https://schema.org/",
"@type": "HowTo",
"name": "How to Become an SEO Expert",
"description": "A digital presence is no longer considered a good to have for a business. Today, the ability to draw potential customers is linked to online discoverability. For anyone who is interested in improving this discoverability needs to understand and execute Search Engine Optimization (SEO). Let's understand what SEO is and how to become an SEO expert.",
"step": [
{
"@type": "HowToStep",
"text": "Despite the variety of SEO tools and plugins available, the underlying tenets of SEO are universally true. Thus, it helps to understand the basics of SEO.",
"name": "Learn the Basics of SEO"
},
{
"@type": "HowToStep",
"text": "The Moz Beginner's Guide to SEO is the simplest, most comprehensive guide to understanding search engine optimization.",
"name": "Study the Moz Beginner's Guide to SEO"
},
{
"@type": "HowToStep",
"text": "Having your own website gives you the ability to experiment with various SEO strategies and tactics. Using websites platforms such as WordPress and Wix enables you to build your own website for free.",
"name": "Build a Free Website on WordPress, Wix, or Other Platform"
},
{
"@type": "HowToStep",
"text": "A great SEO strategy is a combination of both on-page SEO tactics and off-page SEO tactics. On-page tactics improve user experience after they land on your web page. Off-page tactics increase the probability of users visiting your web page.",
"name": "Test Your SEO Knowledge by Deploying On-Site and Off-Site Tactics"
},
{
"@type": "HowToStep",
"text": "Data analysis is integral to SEO as it helps determine which variables impact ranking more significantly and affect flow of traffic.",
"name": "Become Obsessed With Data"
},
{
"@type": "HowToStep",
"text": "The secret of how to become an SEO expert lies in consistency. The inferences drawn from data analysis must be constantly implemented to keep your web pages relevant with changing times.",
"name": "Establish a Routine of Research, Implement Changes, Track Results, and Repeat"
},
{
"@type": "HowToStep",
"text": "Following SEO blogs keep you updated with the latest developments in areas pertaining to search engine optimization. Popular publications include Search Engine Land, Search Engine Journal, Moz, and Google Search Console on Twitter.",
"name": "Follow the Major SEO Publications"
},
{
"@type": "HowToStep",
"text": "Landing roles in digital marketing, or even SEO agencies, is a great way to expose yourself to various SEO tactics and learn about how they impact marketing projects in real time.",
"name": "Look For Entry-Level Positions and/or Internships"
},
{
"@type": "HowToStep",
"text": "Having an SEO expert by your side is immensely helpful in planning your way to mastering SEO. Their experience can go a long way in resolving queries that a book or series of video tutorials might not be able to address.",
"name": "Ask Someone to Mentor You"
},
{
"@type": "HowToStep",
"text": "SEO is all about consistent experimentation. With frequent changes and updates in algorithms, old methods may not always yield favorable results. Thus, constant trial and error help you stay ahead in the learning curve.",
"name": "Never Stop Testing and Trying New Tactics"
},
{
"@type": "HowToStep",
"text": "Marketers often resort to unethical practices called black hat tactics in pursuit of a higher SEO ranking. While their web pages may rank higher initially, they eventually get penalized or even delisted from the search engine entirely. White hat tactics, on the other hand, are focused primarily on creating user-friendly content, while adhering to the algorithm's requirements.",
"name": "Always Maintain White Hat SEO Ethics and Integrity"
}
] }