How do You Successfully Start a Digital Marketing Agency?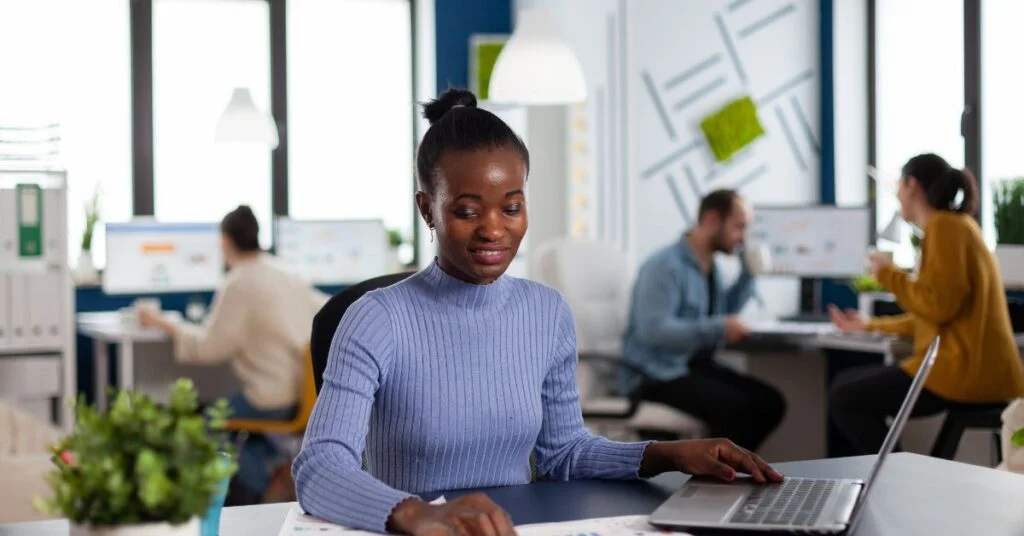 Marketing has always been about connecting with your audience at the right moment. With five billion people globally connected to the Internet at any given point, online marketing has become the hub of promotional success. So, how to start a digital marketing agency at a time when marketing templates are rapidly altering to best serve the 21st-century consumer? Not only has the number of digital marketing agencies proliferated, but the online transition of brick-and-mortar companies has introduced complexities in selling unique products through immersive digital experiences. However, despite challenges, companies are ready to invest in digital advertising, making it important to learn how to start a digital marketing agency.

Is Digital Marketing a Good Business to Start?
The pandemic has been a catalyst in accelerating the digital transition of businesses. An average US netizen spends over 16 hours online every day in the post-pandemic world, according to a WSJ report. This makes it an ideal time to harness new buying behaviors and convert them into long-term habits. 
ALSO READ: What is Digital Marketing?
The Different Types of Digital Marketing Agencies
Full Service
They provide comprehensive online marketing services and end-to-end marketing campaigns. From web development to SEO writing or social media management, they work on everything.
Single-Channel
These agencies narrow down their specialties with expertise on any one marketing channel. Single-channel agencies streamline their marketing talent to come up with one-of-a-kind outputs for clients. 
Multi-Channel
They are a mix of the previous two kinds and work on two or more aspects of marketing such as social media management and SEO, or web development and social media advertising.
Steps to Start a Digital Marketing Agency
Identify Various Niches or Industries You Want to Break into
Studying market trends and identifying the latest consumer needs will boost your chances to add value to your target market. This is a crucial first step for anyone trying to understand how to start a digital marketing agency.
Validate the Demand and Profitability of Each Domain
After shortlisting the niches and industries you are best suited to cater to, gauge their overall demand in the audience and how much business value can be potentially generated within that domain.
Audit the Competition
It is crucial to effectively map the competition already existing within your target domains. Investigate their offerings, and observe their strategies and the corresponding responses among the audience. Auditing the competition is also a step towards deep networking within and outside the industry.
Establish Your USPs and Differentiators
One of the most effective ways to make your proposition stand out from the rest of your competition is establishing your expertise in a specific domain along with collaborating with experts from across different niches. 
Determine Your Model
When considering how to start a digital marketing agency, the process and financial model are as important as the creative product. Leading with a reassuring model goes a long way in staying ahead. Well-respected models include a monthly retainer with a fixed recurring fee, hourly rates for one-on-one consultations, performance-based fees for impact-based delivery, or the straightforward flare fee that is easily comparable to other service providers in the market.
Establish Your Services and Build a Team
Website Design and Development:

This is crucial to demonstrating your abilities as a budding online marketing company.

SEO:

This is one of the central aspects of website development to maximize traffic and convert prospects into loyal customers.

Content Marketing:

Conversions of loyal customers happen when they have a reason to come back to the website, whether for learning or entertainment purposes.

Social Media:

Consistent engagement with existing and prospective clients is effectively done through a regular stream of valuable content on social platforms. 

PPC Advertising:

Pay-per-click is a cornerstone of performance marketing, and helps demonstrate your ROI. 

Display Advertising:

Central to brand awareness, display advertising demands a team of professionals who can create signature eye-catching ad campaigns.

Email Marketing:

Creation of user personalization by directly reaching out to customer inboxes with lucrative offers and services.

Video Marketing:

Easy access to high-speed and affordable internet makes video marketing a top priority for businesses around the world.

Influencer Marketing:

This involves efficient visibility and ROI-boosting marketing strategy using popular social media stars to drive home better online engagement and conversions.  
Begin Marketing and Seek New Clients
Navigating all the services correctly, while cultivating a set of loyal clients,  is crucial to early success for a digital marketing agency.
Establish and Innovate Your Service Delivery Methods
Disruptive innovations surrounding your services are central to distinguishing yourself in a competitive market. Service innovation has five categories: process, delivery, product, managerial and strategic.  
Establish and Innovate Your Reporting Methods
Clients prefer when they can look past the technical jargon and visualize net progress. This makes marketing reporting software a crucial part of a web marketer's arsenal. They automate reports on success rates of ongoing campaigns, quality of leads, net revenues, and more.
ALSO READ: A Comprehensive Guide to Content Marketing in 2022 and Beyond
How Much Does it Cost to Start a Digital Marketing Agency?
Several factors influence costs, such as the clients you aspire to work with, your scale of operations, and the region you are operating in. You can do a back-of-the-envelope calculation to estimate what it might cost you, keeping some standard expense heads in mind. These include, but are not limited to, hosting websites, social media marketing, email marketing, content creation software systems, market reporting software, employee costs, and so on.
Tools You Need to Run A Digital Marketing Agency
Mailchimp:

One of the most popular tools to implement email marketing strategies

Trello:

An indispensable collaboration and workflow management tool

Google Analytics:

A free analytics tool to track website traffic and visitor activities

KISSmetrics:

An individual tool to study behavioral analytics, automate email campaigns, and study market segmentation 

Adobe Sign:

A cloud-based service comprising an automated e-signature system crucial for integrating digital signatures remotely in a secure environment

Ubersuggest:

A keyword generation tool shedding light on keyword search volume with user-friendly dashboards made for beginners

Hubspot:

An end-to-end tool managing blogging, SEO, social media marketing, backlinks, analytics, and website management

All in One SEO Pack:

An advanced SEO optimization tool comprising advanced URL integration, XML Sitemap support, and automatic generation of meta tags in websites
ALSO READ: Is Digital Marketing a Good Career Option? Here's What You Need to Know
Is Starting a Digital Marketing Agency Worth it
The pandemic has accelerated digital transformation and digital marketing is predicted to reach a valuation of $460 billion by 2022, a PR Newswire report claims. Another LinkedIn report states videos will dominate over 82% of online web traffic by the end of 2022, making it the perfect time to invest in innovative online audio-visual strategies to further product sales. All of this makes it a great time to start a digital marketing agency. 
Can You Start a Digital Marketing Agency with No Experience?
Although difficult, you can manage a digital marketing agency despite having no experience in the field. However, it requires continuous organic learning, word-of-mouth marketing to select industries of your choice, and setting firm business goals. You have to put effort and time into building client relationships and forging a dominant online presence that reflects your niche.
Emeritus prepares you for all the upcoming challenges of digital marketing with its online digital marketing courses in association with globally reputed universities. Upskill yourself to compete in this constantly evolving industry.
By Bishwadeep Mitra
Write to us at content@emeritus.org