How to Design the Best Strategies for Digital Marketing in 2023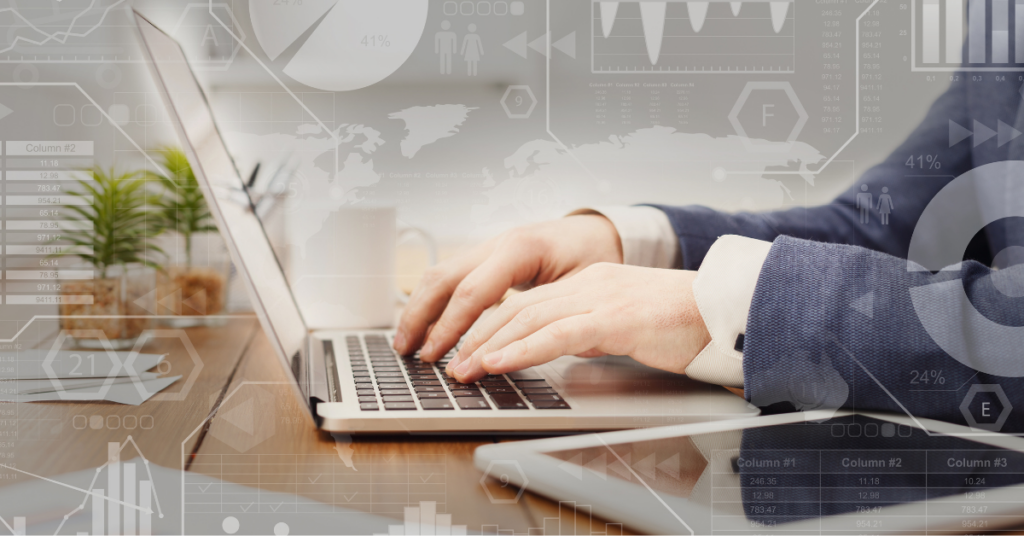 Around nine out of 10 businesses worldwide believe they need to change their current business model. Moreover, 64% of respondents agree that building new digital capabilities is instrumental in bringing change. Therefore, implementing innovative digital marketing strategies has become a critical imperative for enterprises in 2023. This article outlines the top digital marketing strategies and tactics aspiring marketers can implement to support modern businesses in their endeavors.

What is a Digital Marketing Strategy?

A digital marketing strategy is a plan that describes how a business will reach its marketing goals through online platforms such as search engines and social media. In other words, a digital strategy refers to an action plan, which includes the online channels enterprises should employ and the investments they need to make to reach their goals. 
Marketing Strategy and Marketing Tactics: What's the Difference?
A marketing strategy is a robust and overarching vision intended to achieve the predetermined objectives of a business. In other words, strategies for digital marketing outline how organizations will target audiences and engage with them to achieve business goals. It includes a plan of action that ensures fulfilling all the day-to-day activities (tactics) that a marketer employs to achieve monthly, quarterly, and annual goals. 
On the other hand, marketing tactics are activities that marketers perform to execute a company's marketing strategy. Some of these tactics include creating blog posts, sending tweets, responding to emails, reaching out to bloggers, and dynamic webpage titles.
Businesses may employ hundreds of marketing tactics in their marketing mix, but they implement only one marketing strategy. 
ALSO READ: What is Digital Marketing?
What are the Benefits of Digital Marketing Platforms?
According to Gartner, digital marketing platforms offer numerous technological capabilities to modern enterprises. These platforms typically utilize APIs, integrations, and partnerships with other apps and data sources to perform an extensive set of functions at once. 
Digital marketing platforms provide a wide range of benefits to modern businesses. Here are some of the advantages: 
Boost Online Presence
Businesses want their websites to be viewed by Google and other search engines as reliable, relevant, and user-friendly. However, there are a lot of aspects that enterprises need to tap into before earning the search engine's trust. This entails an extensive range of on- and off-page tasks, such as analyzing goals, incorporating the right keywords, and addressing technical issues.
A digital marketing platform can improve a company's online presence using the latest tools and techniques (such as conversion optimization, lead capture, and lead enrichment tools). Since it is programmed to understand the nuances of ranking high on search results, a platform can be leveraged by marketers to obtain faster results.
Enhance the Quality of Website Traffic
By leveraging a digital marketing platform, marketers can determine which keywords and phrases are the most effective for a business. This will improve the quality of website traffic. Moreover, marketers can create targeted landing pages, boost local search, and generate more backlinks using a digital marketing platform to drive high-quality brand traffic to a website. 
Maximize Return on Investment (ROI) with Data-Driven Results
Employing a digital marketing platform enables businesses to obtain measurable and transparent results. For instance, a platform can track all the key metrics and insights of a  search engine optimization (SEO) campaign from start to finish. It assesses a website from every aspect and recommends vital digital marketing tactics to meet current needs, such as lead capture, conversion optimization, or driving high-quality traffic. Marketers can therefore use a digital marketing platform to maximize ROI for businesses. 
What are Some Examples of Strategies for Digital Marketing?
Examples of strategies for digital marketing include the following: 
A social media campaign that involves partnerships with influencers 

A content marketing plan that uses online resources to generate leads

A growth marketing strategy that employs social media channels and email marketing to build brand loyalty 
ALSO READ: How to Learn Digital Marketing and be an Effective Marketer
How to Create a Digital Marketing Strategy?

This section will outline the key steps marketers should follow in devising an effective digital marketing strategy and delivering measurable business results. 
1. Perform SWOT Analysis
Analyzing strengths, weaknesses, opportunities, and threats, or SWOT analysis, is the cornerstone of a marketing strategy. This analysis technique helps marketers to determine the internal (strengths/weaknesses) and external (opportunities/threats) factors that affect the performance of a campaign. Let's look at each point individually.
a. Strengths: These are internal elements that help businesses achieve their goals. High sales and profitability, customer loyalty, dependable staff, and an attractive brand/culture are a few examples of strengths.
b. Weaknesses: The internal obstacles that prevent businesses from achieving their goals constitute their weaknesses. Examples include improperly advertised products or services, frequent customer complaints, high employee turnover, insufficient funding, and supply chain issues.
c. Opportunities: They represent potentially favorable external circumstances that can help an organization succeed. New laws or legislation, trade agreements, or the removal of tariffs/restrictions are some examples.
d. Threats: These are potentially detrimental external circumstances that can harm an organization. Examples of threats include changes in the labor market, rising supply costs, or emerging competition.
2. Set SMART Business Goals
Another common acronym in the context of a marketing strategy, SMART stands for specific, measurable, attainable, relevant, and timely. In order to establish SMART business goals, marketers should answer the following questions:
a. Specific: What am I attempting to accomplish, why is it crucial, and what will be needed to achieve my goal? 
b. Measurable: How can I measure and track progress to meet deadlines and achieve goals? 
c. Attainable: Is it possible to achieve the end goal based on the available resources and current limitations? 
d. Relevant: In the context of prevailing business needs and the overall business environment, is the end goal appropriate at this time? 
e. Timely: When can I expect to make progress toward the end goal? What immediate and long-term benefits can I expect after achieving the end goal? 
3. Conduct Market Segmentation
A key component of a successful digital marketing strategy is market segmentation. This method includes breaking the target audience into smaller segments to develop specialized marketing plans for each market group. 
Within the sphere of market segmentation, marketers typically divide the customer base into four categories:
a. Demographic: This segmentation occurs in the business-to-consumer (B2C) context and focuses on personal consumer traits. Demographic segmentation uses variables like age, education, gender, or region to divide customers into categories.
b. Firmographic: Business-to-business (B2B) segmentation focusing on organizational traits is known as firmographic segmentation. Firmographic segmentation considers variables like revenue, industry, location, or employee count to categorize organizations
c. Psychographic: This segmentation can be utilized in both B2C and B2B contexts. Psychographic segmentation examines factors like personality, opinions, ambitions, or lifestyle to categorize prospects.
d. Behavioral: Segmentation based on behavior can occur in B2C or B2B contexts. Behavioral segmentation considers past purchases, brand loyalty, or usage trends to categorize prospects.
4. Establish Buyer Personas
Buyer personas are fictitious client representations frequently used in conjunction with market segmentation. Buyer personas are specifically helpful to understand a company's customers—whether current, prospective, or desired. 
As mentioned above, marketers frequently combine buyer personas with their efforts to segment prospects. In doing so, marketers attempt to create profiles of ideal customers based on behavioral, psychographic, firmographic, and demographic data. This helps businesses to specifically tailor promotions for each distinctive persona. 
5. Identify Budget Constraints
Every business should make important budget considerations before implementing an effective digital marketing strategy. Even the best marketing tactics and strategies depend on having a sufficient cash flow. Therefore, it is crucial for businesses to think practically about their budget to determine which marketing strategies are feasible and affordable. 
The Top Digital Marketing Strategy of 2023
Marketers will observe many new digital marketing strategies in 2023, such as artificial intelligence and analytics, video marketing, influencer marketing, interactive content marketing, and omnichannel marketing. The bottom line, however, is this: the more personalization, the better it is for driving successful campaigns. According to Twilio's 2022 State of Personalization Report, 62% of customers reported that brands would lose their loyalty if they did not deliver personalized customer experiences. Therefore, customers seek more valuable experiences from the brands they engage with. Hence, marketers need to take the time to learn about customers' interests to drive personalized marketing campaigns for businesses. 
ALSO READ: Is Digital Marketing a Good Career Option? Here's What You Need to Know
How Emeritus Can Help You Establish Your Career as a Digital Marketer
How do I get started in the world of digital marketing? Emeritus can help. Explore our wide selection of digital marketing courses in association with the world's top universities to learn about the latest marketing strategies, tactics, and platforms. Our curriculum across courses is continuously updated, and new ones are added to adapt to the evolving industry trends and meet your learning requirements. 
By Rupam Deb 
Write to us at content@emeritus.org