Digital Transformation in the CPG Industry: Opportunities and Challenges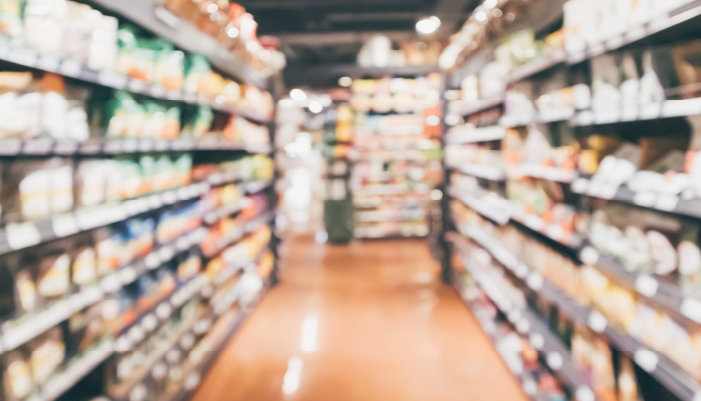 From ordering grocery delivery to subscribing to household products, today's consumers expect seamless, digitally-enabled transactions to power their daily lives. Yet despite the rapid growth of e-commerce in recent years, the consumer packaged goods (CPG) industry lags behind other industries in their digitization efforts, partly because of a lack of necessary employee skills. That means some CPG companies miss out on opportunities to streamline processes, speed innovation, and leverage customer insights.
To meet today's challenges—and make the most of its opportunities—CPG companies must invest in both technological capabilities and employee skills to drive organization-wide change. The path toward effective digital transformation in CPG may be complex, but the industry cannot afford further delay.
Consumer Expectations Drive Need for
CPG Digital Transformation
COVID-19 significantly changed consumer behavior, with broad impacts on the CPG industry. While in-store shopping has partially rebounded since vaccines became widely available, omnichannel shopping has grown significantly. More consumers than ever are using digital tools to comparison shop, find deals, and even order items before heading to the store to purchase or pick them up. According to Deloitte, nearly 90% of American consumers are looking for a digitally-enhanced shopping experience, whether in a physical store or at home via their computer or phone. 
As Brigitte King, Chief Digital Officer at Colgate-Palmolive, recently shared with Emeritus, "If you've ordered an Uber or ordered food to be delivered online, you know how easy it can be. Your expectation of getting my [Colgate] products is going to be the same."
Despite this demand, almost 80% of U.S. retailers' revenue is still generated offline, according to McKinsey & Company. It's no surprise that up-and-coming direct-to-consumer brands marketed toward digital natives (think Dollar Shave Club and Stitch Fix) are challenging slower-moving legacy companies for market share. 
But the use cases for digital transformation in the CPG industry extend beyond e-commerce. CPG companies, partly because of the scale and complexity of their operations and the comparatively low product margin of individual products, have been slow to adopt the digital transformations that industries like automotive, finance, and pharmaceuticals have embraced. Overcoming this inertia and embarking on an organization-wide CPG digital transformation can unlock new possibilities ranging from demand projection to AI applications.
To meet the full potential of digital transformation, organizations must embrace skills development at all levels of  the company. 
Benefits of
CPG Digital Transformation
Digital transformation in CPG can help organizations grow revenues while cutting costs. Key benefits include the following.
1. Develop Effective E-commerce Strategies
To stay competitive in an omnichannel environment, CPG companies should optimize the consumer experience across all channels. For some brands, that may include direct-to-consumer options, while for others, e-commerce strategies will focus more on product or merchandising. Using advanced data analytics, companies can identify what channels most effectively reach each product's customers and adapt their strategies in response to shifting market conditions. 
2. Optimize Digital Marketing Efforts
Today's successful multichannel marketing campaigns vary by platform and product to reach each unique customer segment. Modern, highly data-driven marketing tactics are far more effective in reaching today's customers, though they often require a significant shift in strategy. King noted that marketers like her who came up through traditional CPG companies need to make substantial adjustments to their approach—often through formal upskilling—to make the most of new marketing tools. 
3. Forecast Customer Demand
Capabilities like artificial intelligence (AI) can help companies more accurately predict consumer demand for their products. With data on when and where customers are likely to purchase or order products, companies can ensure they have the adequate production capacity to meet surges in demand and store inventory closer to the point of purchase. It's no surprise that about 90% of CPG companies recently told Boston Consulting Group that they plan to implement AI for customer-facing and operations use cases in the next 18-24 months. 
4. Streamline Operations
In addition to predicting customer demand, companies can apply AI and analytics across the entire supply chain to reduce manufacturing waste and avoid supply chain disruptions. Predicting potential production problems (such as weather delays or freight industry strikes) can help companies prevent critical shortages. Tracking products from production to delivery allows companies to optimize "last mile" operations, improving customer satisfaction.
5. Innovate New Products
An effective CPG digital transformation allows companies to unlock new customer insights from their data sets, which can help them hone in on unmet demand and create highly targeted products to meet it. Streamlined operations can reduce the cost of bringing a new product to market and increase the speed with which it is available.
Obstacles to
CPG Digital Transformation
The potential value of digital transformation in the CPG industry is clear—but according to McKinsey, less than a third of companies that embark on a digital transformation see the results they hope for. Fortunately, avoiding frequent pitfalls like the following through careful planning and strategic investments is possible.
1. Organizational Skills Gaps
Successful digital transformation in CPG requires many skills, ranging from advanced analytics and digital marketing to product strategy. In many organizations, particularly those that have followed a traditional marketing playbook, these skills can be hard to develop. Conducting a skills gap analysis can help organizations identify priority areas and develop an upskilling or reskilling plan to improve internal capabilities. 

Key technical skill areas might include:
E-commerce optimization

Artificial intelligence and machine learning

Data privacy and security 
It's important to consider that not all of the skills companies need for digital transformation are technical. As King said, "Transformations require both soft skills and hard skills in terms of change management to break down silos, get people to work differently together, and get them to understand that their budgets, their individual objectives, and their priorities are actually codependent on each other." 
2. Fragmented Production Networks
One of the significant challenges of achieving a digital transformation in the CPG space is what McKinsey & Company calls a "fragmented production network," meaning that different products, each of which is relatively low in value, are produced at separate sites. This reduces the immediate ROI of digital transformation at any particular location. 
A true digital transformation, therefore, requires multisite coordination that is inherently more complex than a transformation involving only one site (for example, a chemical factory with only one production facility). To overcome this challenge, companies must spend time upfront prioritizing the most valuable use cases and setting up effective communication across their network. Setting clear, measurable goals and KPIs and rolling out changes using a staged approach will help maximize results.
3. Ineffective Communication
Companies need effective communication across teams and levels to complete a digital transformation in any industry, but many struggle to articulate the process to their employees. Transparent organizational messaging should make the goals and steps of the process clear. 
It's important to communicate to employees about if and how individual roles and responsibilities will change to build buy-in for upskilling and reskilling initiatives. Asking for employees' input helps build goodwill and generate great ideas. According to McKinsey, digital transformations are 1.4 times more likely to succeed if employees are asked to provide input on how digitization can help the business. 
Transforming for Future Success
While the prospect of a digital transformation can seem daunting, companies that invest time and resources now will see major dividends in their performance and ability to stave off the competition. Key focus areas include employee upskilling, communicating across the organization, and setting out a logical pathway toward a complete transformation. 
[ALSO READ: How to Develop (and Launch) a Digital Transformation Strategy]
---
If your CPG organization is preparing for a digital transformation, Emeritus Enterprise can help. Our Digital Transformation Academy builds the skill sets you need across your organization, ranging from e-commerce merchandising to advanced analytics and strategy.
You can also view a complete list of digital transformation courses available for individual enrollment.