Introducing Emeritus Academies: Build the Skills Needed for Strategic Transformation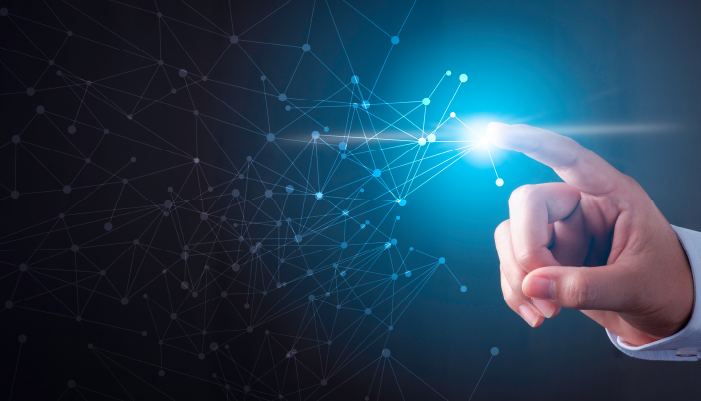 The post-pandemic world has led to unprecedented changes in the ways we do business. And with those changes come opportunities for transformation and growth. According to McKinsey & Company, 64% of companies will need to create new digital businesses to remain economically viable in 2023. An additional 21% need to embed new technologies into their existing business models.
Every company today is undergoing business transformation at some level, whether it's by re-envisioning the customer experience, retooling operations, or innovating new business models.
These transformations can be major undertakings for organizations, but most of these efforts fail to achieve desired outcomes. In fact, McKinsey has found that only 31% of transformations succeed. Why? Because most companies lack the skills and expertise they need to pull off major business shifts. This is a problem that extends beyond rank-and-file employees and into the C-Suite and boardroom (and everywhere in between).
After talking with many business and technical leaders who are leading key transformation projects, we have come to recognize that the success of these initiatives depends not on implementing new technologies but on transforming an organization to take full advantage of the possibilities afforded by these new technologies.
Only 31% of transformations succeed, in part because companies lack the right skills to make them happen.
To rise to this challenge, leading companies are investing in comprehensive upskilling and reskilling efforts that give employees the business, technical, and leadership skills they need to adapt to this fast-changing environment. Training individuals for specific tasks is not enough. Instead, companies need to completely retool how their workforce thinks, operates, and collaborates.
Enter Emeritus Academies.
What Is an Emeritus Academy?
An Emeritus Academy is a highly curated destination for employees to build the skills needed for strategic transformation initiatives.
Through our research and work with leading companies, we identified six in-demand disciplines that organizations are prioritizing for skilling up their workforce: data, digital, tech, leadership, digital marketing and omnichannel sales, and sustainability.
Emeritus Academies combine our enterprise-grade platform with world-class programs from the most respected universities in the world. They are supplemented with our global network of experts and thought leaders and integrated into solutions to drive tangible progress against key organizational goals.
Academies enable employees at all levels to develop new skills in areas such as product strategy, business analytics, artificial intelligence, or digital marketing and then to apply those learnings to their business. The goal is for individuals and teams to work and think differently—whether it's a leader driving organizational change, a technologist applying a new technology, or a frontline worker who simply needs to adopt a digital mindset.
Emeritus Academies Structure
A single set of learning materials can never address the needs of learners at different levels or in different roles within the same company. Transformations often fail when different functional areas can't align and work together in new ways. For example, a marketer who lacks an understanding of analytics may struggle to collaborate effectively with a product manager who doesn't understand digital marketing. 
Academies serve employees at all levels across multiple functions, and most include a curriculum designed to meet the specific needs of three key audiences—leaders, practitioners, and the rest of the workforce—with a distinct set of goals.
1. Strategy: Lead the Transformation
This track, designed for executives and senior technical leaders, focuses on the big picture. What trends are emerging in your industry, and how can your company plan and execute an effective transformation? What questions should you ask when investing in new capabilities? The strategy track may include short courses, longer-term certification programs, and access to industry experts.
2. Mastery: Deliver the Transformation
The mastery track is developed for experienced practitioners and emerging talent—the employees who will develop and implement tactical transformation plans. It focuses on delivering critical, job-relevant skills through courses, bootcamps, professional certifications, and speaker series.
3. Literacy: Understand the Transformation
The literacy track is relevant to all members of the organization. Instead of focusing on strategy or hands-on skills, it delivers the foundational knowledge of key concepts or technology to ensure all employees understand the company's priorities and direction and can effectively collaborate with their colleagues in leveraging new technologies and capabilities. It comprises short courses, Emeritus Insights, and speaker series. 
Academies are not just for building technical or functional expertise. Increasingly, jobs are becoming more hybrid—requiring both broad generalist knowledge and technical skills across multiple specialties, including an emphasis on human skills. The concept of "M-shaped" skills is fundamental to the design of Emeritus Academies.
A Focus on 'M-Shaped' Skills
Successful organizational transformation requires significant investment in growing technical skills. However, focusing on these skills alone risks missing the bigger picture. To truly change the way a company works, companies need employees with both broad and deep skills—as well as a growth mindset.
Traditionally, learning and development have followed a "T-shaped" model where employees pair a superficial but broad set of skills with deep expertise in one specific area. Today, jobs are becoming increasingly hybridized, requiring employees to combine deep technical skills across several functional areas. A company's head of data, for instance, must possess data management skills to develop a comprehensive data strategy, including data governance, cybersecurity, and compliance with privacy regulations. But they must also have skills in business intelligence and advanced analytics to help the organization leverage insights out of their data, plus product strategy and product management skills, to monetize their data as an asset.  
While an employee could spend their entire career focusing just on data management, analytics, or product strategy, an individual with practical knowledge of all these disciplines is better able to create organizational capabilities that enable companies to truly leverage data as an asset.
It's especially important to consider so-called "soft" skills, like communication and emotional intelligence, alongside "hard" or technical skills. Skills like agility, innovation, and impactful communication are more important than ever and should be paired with technical skills for business transformations to succeed. 
As the pace of change accelerates, deep technical skills across several areas, as well as strong soft skills, can help employees be more adaptable and flexible. They can flex different skills and draw connections between seemingly disparate disciplines. M-shaped skills are not only a must for employers to navigate change; they also help employees ensure they remain in demand and continue to learn and grow.
While the specific skills needed will vary across roles and disciplines, nearly all employees will benefit from M-shaped skills to thrive in today's workplace.
Academy Example: Data Transformation
Below you can further explore what an Emeritus Academy may look like in practice for a company undergoing a data transformation.

The Emeritus Difference
Unlike digital content libraries or traditional learning platforms, Emeritus Academies offer a full-service, bespoke partnership. We work with companies to hone in on their specific organizational goals and needs and bring together the right programs, learning pathways, and industry experts that will create the most impact.
Organizational goals are always top of mind. We identify key metrics and learning outcomes from the start to track progress effectively.
Our best-in-class enterprise solution includes:
Cohort-based courses from the world's best universities

that build critical skills in areas like digital, data, leadership, and more

Program management

from our client services and delivery team

Expert learning design

that weaves your content and context into the curriculum 

Access to global thought leaders

who offer insights and live Q&As

A top-of-the-line tech stack

customized with your branding to provide a seamless experience

Supporting content

to encourage and celebrate your employees' participation
Change is hard for everyone, and for every organization. Our cohort-based learning model (with options for participation in public cohorts or private company cohorts) encourages community building and accountability. This increases engagement with the program and ensures your teams speak the same language.
---
Emeritus Enterprise offers Academies focused on data, leadership, sustainability, digital transformation, and tech. Interested in learning how we can help your company expand its capabilities? Get in touch.