Learn Why Fintech Courses are a Smart Investment for Your Career
Have you been wondering about the value of those fintech courses that your colleagues or friends seem to be taking? Of course, your doubts aren't invalid, especially if you are already a professional in the industry and aren't necessarily looking to work in a fintech company. But pause for a moment and consider this piece of data: The global fintech market is predicted to reach a whopping $556.58 billion by 2030. Simply put, it is one of the fastest-growing industries in the world. This underscores the continuously growing importance and relevance of fintech in the financial world. Additionally, it also points to the necessity of staying abreast with the trends and concepts of this field.
After all, Financial Technology (fintech) is the term used for financial products or services enabled by technology. Therefore, no finance professional will be able to avoid working with this industry in some capacity or the other. Simply put, to answer the opening question, don't look at an investment in fintech courses as a short-term play. Instead, consider it is a long-term investment in your future in the finance industry with an undeniable ROI. Let's understand this further.
ALSO READ: What is the Importance of Financial Literacy for Non-Finance Managers?

How Fintech Courses Benefit Career Growth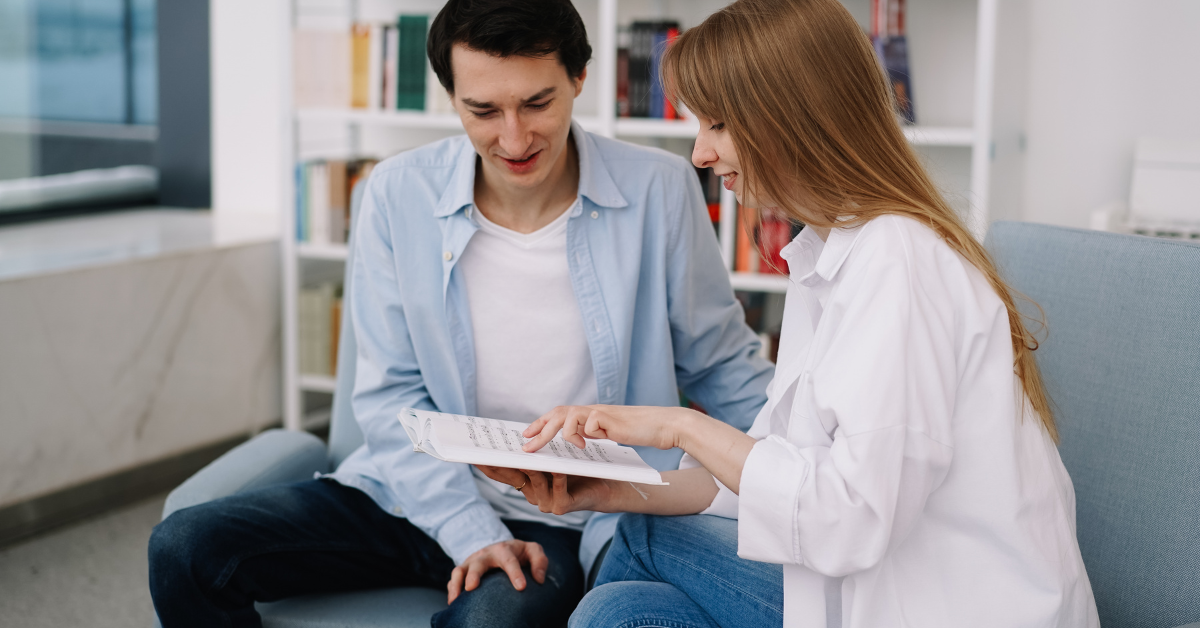 Technology has heralded the age of upskilling and reskilling for professionals across industries. It has become a well-recognized path to longevity in careers, given the increasing rate of change, particularly in tech-driven industries. For those in the financial sector, there are many benefits of staying on the learning path and learning the functioning of the fintech sector.
Most importantly, education has a significant impact on career growth. For instance, 93% of employers believe that "continuous learning has a moderate to high impact on job performance," according to a survey conducted by EdTech Magazine.
Furthermore, learning increases the relevance of professionals. For instance, in the financial sector, understanding disruptive technologies such as blockchain and artificial intelligence, among many others, is essential to sustain value as an employee. This is where online fintech courses can prove valuable for working professionals. They allow you to stay up-to-date with contemporary concepts and tools—at your own time and pace.
Additionally, the certifications earned add significant weight to your resume, opening up newer and more lucrative opportunities in the fintech sector. The average annual salary for a fintech professional in the U.S. is $130,000; entry-level positions start at $94,980 per year, while experienced workers can make up to $188,967, as per a Talent estimate.
Moreover, a study by the European Commission also found that every additional year of education can increase lifetime earnings by around 10%. Therefore, the returns seem to justify the investment in fintech courses.
ALSO READ: How to Ride the Fintech Wave: A Guide for Success
Key Learnings in Fintech in 2024
From a career growth perspective, the benefits also accrue from the specific learnings that professionals can expect to gain. Remember, this field is technology-driven and, hence, constantly evolving. Therefore, there is no room for stagnant knowledge, and fintech courses can ensure.
In 2024, for instance, professionals can enhance their skills in areas such as:
Digital finance

Blockchain

Artificial intelligence

Big data

Data security

Automation

Robo-advisors
Not only is this knowledge career-boosting, organizations, too, can leverage your understanding of technological innovations. 
Why Emeritus Fintech Courses are a Worthwhile Investment
There are many routes to upgrading your fintech knowledge. However, one of the most effective ways is to sign up for online fintech courses with a platform such as Emeritus. 
The value of the fintech courses on Emeritus emerges from the following factors:
They are created in collaboration with the best universities and faculty around the world

Further, they are tailored for people across age groups, learning requirements, and experience

Additionally, they are designed keeping key learning outcomes in mind. Therefore, they are unique, interactive learning experiences and include assessments, hands-on activities, and skill applications 

Moreover, the courses can help learners tackle present challenges in the industry while preparing them for future trends and risks

Importantly, these courses meet the standards set by Quality Matters, a global organization that provides quality standards for online and innovative digital teaching and learning environments. The rigorous criteria ensure that all learners invest in quality education
ALSO READ: Want to Ace Your Finance Interview? Here's a Complete Guide
Don't let a lack of prior knowledge or expertise hold you back from signing up for these fintech courses. Simply put, there is no barrier in age, experience, or background to signing up. In fact, these fintech courses are accessible, convenient, and potentially career-defining. Take the first step by exploring the broad spectrum of options available on the Emeritus platform, and embark on your learning journey.
Write to us at content@emeritus.org