Why Big Data is Our Biggest Ally When it Comes to Patient Safety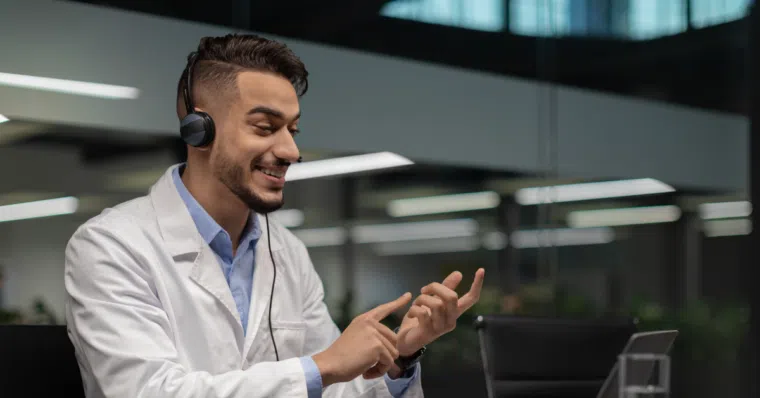 A huge swathe of the world's population has a strong, highly recognizable digital footprint. Actually, scratch that; after Covid, virtually everyone across the globe has an imprint in the online world. In the last few decades, our existence seems to have floated off terra firma into the virtual world. That's because we do everything via digital — buy, browse, pay bills, bank, chat, make friends, meet new people, track how much we walk, our heart beats, pulse rates, and the works. With all this big data available, and the very real unpredictable health risks we all face, it only makes sense then — especially after the big health scare of 2020 — to use insights from data and improve patient safety and care.
Data and Patient Safety Through the Ages
It's not a new never-tried-before kind of idea. The effectiveness of data collection when it came to tracing and tracking health occurred back in 1663. At that time, a gentleman named John Graunt collected and consolidated reams and reams of statistical information relating to the bubonic plague, which was spreading through Europe at warp speed. In fact, he was a pioneering figure in demography, epidemiology, and statistics. It was in the initial years of the 1800s that such 'big' data was being analyzed and studied as part of the field of statistics.
Today, the means, efficiency, and sheer velocity of collecting data and studying it has improved manifold. And given the volume of data availability, and its use during the pandemic, using it to improve patient safety has tremendous potential. In this information age, not leveraging big data is not an option, especially when it comes to patient safety. And why is that? It's because if you don't choose to make the best of the available technology, your competitors certainly will and faster than you can imagine! 

How Data Helps with Patient Safety
The ability to use information about patients can be vital at the micro as well as the macro level. At the individual level, the knowledge gleaned from the history of the information of a particular patient can ensure doctors have what is needed to launch more accurate and targeted treatments for patients. From a big-picture perspective, analyzing gathered data can help point out the overall health and sickness patterns in a given demographic. This, in turn, could help with better planning and responses on part of hospitals and medical professionals. 
According to the study on big data in public health, telemedicine, and healthcare by the European Commission, these are some of the advantages:
Increasing the chance of early diagnosis as well as the effectiveness and quality of treatment that occurs due to early interventions

Reducing the probability of adverse reactions

Increasing the possibility of disease prevention by identifying the risk factors of the disease

Improving pharmacovigilance and patient safety by making informed medical decisions based on information directly delivered to patients

Predicting outcomes 
Patient safety is certainly paramount and big data, when used properly, can ensure this. However, closely associated with this is also the fact that analyzing operational data can help raise the productivity of medical professionals. It also improves revenues for hospitals and healthcare organizations by studying their financial data.
Apart from the financial benefits, though, patient safety would also get a decided fillip. Imagine being able to be prepared for diseases based on an in-depth analysis of data collected today. While that may be the end goal, the objectives towards that are certainly noteworthy as well. 
Why Big Data Equals Improved Healthcare
1. Tracking Patient Health
Devices that track heart rate, pulse rate, sleep patterns, blood pressure, etc are collecting an immense amount of data worldwide. Studying the data will help analyze and monitor a person's overall health, indicating what needs to change or improve. This will also help us catch any potential weak points and deal with them before they become problematic.
2. Predictive Analytics
It is a great benefit to have a patient history of hospital admittance, the causes for it, the frequency, etc on hand, which is possible through big data tools such as Electronic Health Records (EHRs). Patient information in hospitals can help them prepare in advance to increase or decrease the number of beds, the staff requirements, and so on. We saw this across hospitals in different countries during Covid. Essentially, hospitals and medical staffers could be better-prepared thanks to the predictions of cresting waves of the infection.
3. Reducing Risk and Enhancing Care
Digital data on patient health and history can help radically decrease the margins of error when it comes to treatment. What's more, electronically available data (or electronic health records) can also allow doctors to trace the efficacy of previous treatments, and offer improved solutions if past treatments took time to work. 
4. Studying Data
The surfeit of raw data gleaned from every patient's personal history, health, illnesses, how often they fall sick, and other information, can be extremely useful to attain deeper medical insights that can be used for further clinical studies. In consonance with this is the data gathered through scans, Electrocardiograms (ECGs), Magnetic Resonance Imaging (MRIs), and X-rays. Studying the information gained from the millions and millions of scans can also help clinical studies to offer better and more accurate analyses for study and research.
5. Doctor on Call—Literally
The World Health Organization has stated that for every patient to receive adequate medical attention, the ideal doctor-to-patient ratio should be 1 to 1,000. This is unrealistic in developing and less-developed nations. This is where big data can help remedy the imbalance. It allows for the use of technology to bring medical help and care to remote locations. Such locations are bereft of good-quality on-the-ground healthcare. Telemedicine, if deployed effectively, has the potential to greatly enhance patient safety. 
Learning How to Improve Healthcare Efficiency
This program is for the following healthcare professionals:
Physicians

Nurses

Pharmacists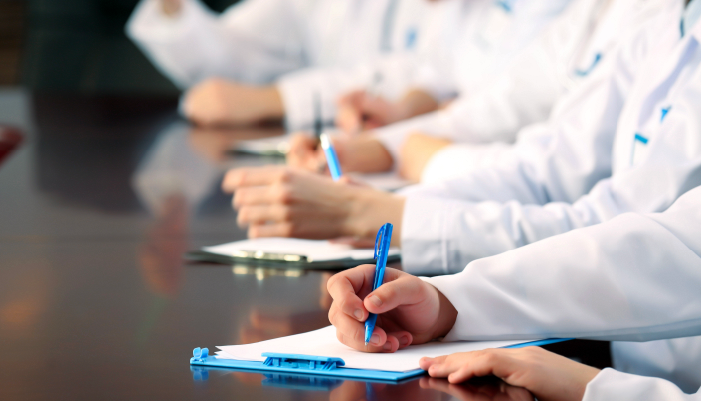 Created in association with Cleveland Clinic leaders, the Accelerating and Sustaining Safety and Quality in Healthcare program by Emeritus helps healthcare professionals overcome complex healthcare system challenges, and sustain patient safety and quality of care. And also to develop a successful healthcare system by committing to zero harm. Leverage our methodologies and frameworks to advance patient safety and other critical system metrics in healthcare organizations. The course also shows how to use data to inform decision-making and prioritize problem-solving, helping improve organizational performance.
Learning from a tried-and-tested model can certainly be a great way to avoid pitfalls. It also helps us have a more precise map to navigate our way to success. This course offered by Emeritus, which delves into the methodologies developed by the reputed Cleveland Clinic to enhance patient safety and create a robust and efficient healthcare system, gives you just that. 
By Gauri Kelkar
Write to us at content@emeritus.org