How a Global Entrepreneur Is Staying Sharp with Help From UC Berkeley and Emeritus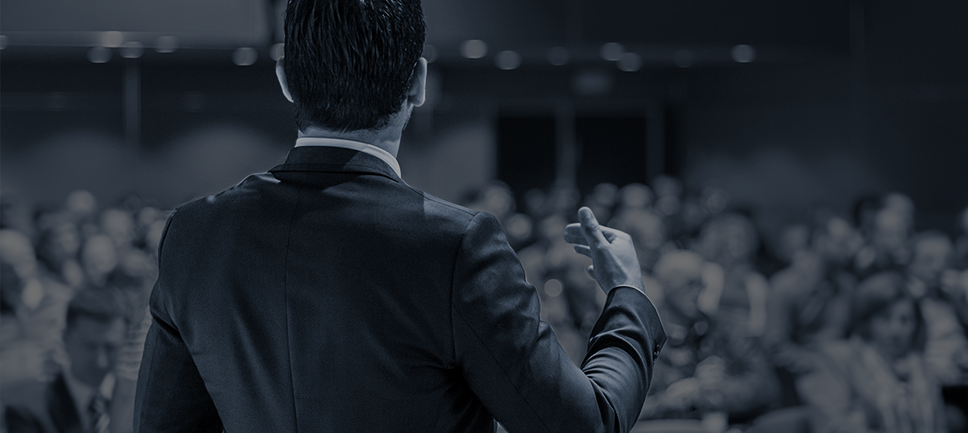 Mohamed Benmansour is a seasoned executive with a wide array of experience in technology, internet, and e-commerce ventures. He is a global entrepreneur and the founder of several e-commerce and big data startups. However, at heart, Mohamed is a student and a learner. Since his college graduation in 2003, his career has been his classroom—until 2020, that is.
When the pandemic finally freed up his time for more formalized learning, Mohamed eagerly took advantage of it via UC Berkeley's Certificate of Business Excellence (COBE) credential. The COBE allows participants to create a personal plan of study around Berkeley's four academic pillars—leadership and communication, entrepreneurship and innovation, finance and business acumen, and strategy and management—to earn this prestigious certificate. But that wasn't his primary motivation for enrolling in the program.
"It wasn't necessarily for the certificate. I wanted a structured way to challenge the kind of knowledge I thought I had gained through my entrepreneurship career, and the programs I chose provided that," he said. "I was also pleased with the professionalism of the faculty—this is very important. I read their bios thoroughly before taking the program."
As the CEO of a company, he also believes in setting a good example for his employees by being open to learning and by testing his knowledge.
Triggering Curiosity—and Action
The knowledge Mohamed has acquired throughout his career came from his years of starting businesses and leading teams, using the experiences and applying the lessons learned in one venture to help ensure his success in the next.
"I am a founder of a couple of start-ups in different fields and have gone through all the challenges that come with building companies from the ground up to reach large scale," he said.
Through these ventures, he's learned how to raise funds and deal with investors as well as how to assume responsibility for the performance of a company and how to build its teams. His current venture is Nuitée, a B2B travel wholesaler he founded in 2016 that connects travel agencies, online agencies, and airlines with hotels across the globe. Nuitée was named the fastest growing travel company by Forbes in 2019.
Mohamed already knew he had a strong understanding of finance because of his involvement in raising capital for his companies, but when he began the UC Berkeley Blockchain program, he was in less familiar territory.
"With Blockchain, I knew what it was, but I didn't fully understand the depth of it, and that [program] was great," he said. "I don't expect a [program] to cover everything, but to trigger curiosity, and it did."
He began putting his knowledge into practice during and after the program through readings beyond the coursework. He also began creating a proprietary cryptocurrency for his company.
"I'm also thinking of new projects that we could take on in this space, so it's helped to trigger a lot of discussions internally as well," he said
Brushing Up on Data Science
Beyond his extensive financial expertise, Mohamed has an engineering background and employs a team of data scientists at Nuitée. So, for him, recently completing the UC Berkeley Data Science program was another knowledge test—and one that paid off. He reports that he and his team are already applying what he learned: utilizing linear regression to derive a demand curve and a profit curve based on new predictors.
"It's all about challenging myself. Am I missing something when I claim that I know what I'm talking about? So, this [program] was exactly that," Mohamed said. "I learned some new things and I'm still in touch with the instructors there, and it was just a great experience."
As the CEO of a company, he also believes in setting a good example for his employees by being open to learning and by testing his knowledge.
"I also still go back and do coding myself," he said. "This is how you gain respect from your engineering colleagues, and the salespeople in my company are trying to learn more about technology now as well."
Solving Big Problems
Mohamed is currently taking UC Berkeley's Marketing Analytics program, and the Intelligent Investing program is next. With the latter, his goal is to gain a deeper understanding of how to apply predictive modeling to investment. For him, the work is all about finding solutions.
"I love what I do, and I never created the company just to make money; it was always about solving a problem," he said. "That's how all it started for me in my first company, and it continues through today. With Nuitée, it's all about the team and what the customer wants. We don't look for profitability from year one. We look to solve the problem; that's our main focus. Then we try to make sure we keep growing fast."
Fast-Tracking the Future
Mohamed's current learning trajectory demonstrates that he's also focused on fast growth at an individual level. That's a big reason why he recommends the COBE credential and UC Berkeley's online programs with Emeritus.
"This is a great way to keep learning and build structured knowledge," he said. "It's a fast track to solving some of the problems you may have in your career, whether you're an entrepreneur or a manager, and it can be a good way to challenge the kind of knowledge we assume we have acquired."
He was also struck simply by how fast he could learn with UC Berkeley's programs.
"Studying on my own took a lot of time and reading and meant that one idea had to trigger another to get to what I really wanted to learn," he said. "But this way, it's so well structured, you get to the point straight away, with no wasted time."
Mohamed certainly puts his time to good use and looks forward to taking more programs, with no end to learning in sight.
"I hope I'll get old like this, always being a student," he said. "This is what I always aim for.
Start Your Own Lifelong Learning Journey
Learn more about UC Berkeley's Executive Education programs in collaboration with Emeritus. Click the links below to check out the four programs Mohamed selected:
By Allison Thomas