How COVID-19 has accelerated digital transformation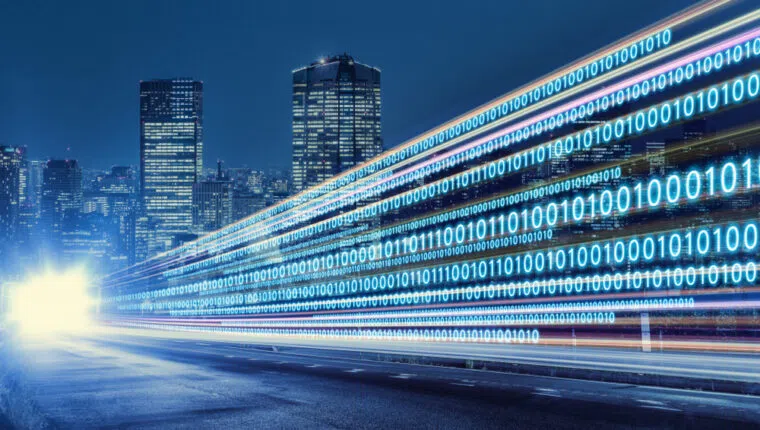 By Ashish Wesley
It wouldn't be an exaggeration to suggest that the pandemic has turned our world upside down. For proof of this, you need only look at the way we work these days, our restrictions on interactions with people, and how each of us has been given but little choice than to embrace the new normal in all its myriad forms.
With few things likely to stay the same, or go back to the way they were, we have technology to thank for the fact that we can still function, live our lives, and even get things done. In fact, it is the increased digital transformation and adoption that has made it all possible. 
Further, as expressed in PwC's COVID-19 CFO Pulse of the week (April 14) report, 53% of CFOs surveyed who originally planned on deferring or cancelling investments, are now primed to invest in IT, while another 25% are poised to invest in digital transformation. The report adds, "Significantly, relatively few global CFOs (18%) say they plan to defer or cancel investments related to digital transformation. At the industry level, this ranged from 24% of energy, utilities, and resources CFOs to just 11% of technology, media and telecommunications CFOs." 
Further, Twilio, the cloud communications platform as a service company based in San Francisco, in an effort to determine the pandemic's impact, surveyed 2,500 enterprises from across the world in their report entitled, The COVID-19 Digital Engagement Report, and discovered that 97% of enterprise decision-makers believe that COVID-19 hastened their company's digital transformation efforts. This report also goes on to state that 79% of those surveyed attributed their increased budget for digital transformation to the pandemic.

Let's take a closer look at the important role COVID-19 has played in accelerating digital transformation:
Remote corporate learning: Currently, the pandemic has ensured that if any knowledge is to be imparted, it has to be done from a safe distance. This has meant that schools, colleges and universities have had to resort to remote learning or virtual learning in a significant way. This holds especially true for institutions involved in corporate learning and development. This invariably involved the quick procurement of hardware and infrastructure, and the inclusion and development of virtual platforms to ensure a smooth and seamless transition to this new-er medium.
WFH: Work does not stop, and indeed cannot. Given the constraints that COVID-19 has placed on us, where going to office isn't something that's advisable or encouraged, there is a need for organizations to let large swathes of their workforce to work-from-home, wherever possible. Once again, this meant the swift and necessary upgrading of systems, platforms, hardware and broadband networks, and the creation of remote working policies. According to a Workhuman survey, just ⅓ of the people in the US worked from home pre-pandemic, which is in sharp contrast to the present scenario, where large organizations, including Twitter, were increasingly encouraging their workforce to embrace remote working.
Cloud infrastructure: If work-from-home is going to be a reality, and a functioning one at that, enterprises need to invest heavily in cloud infrastructure to facilitate a smoother transition and progression. According to an Aptum survey of senior IT professionals in the US, UK and Canada, 38% of those surveyed have scaled cloud infrastructure to new levels of demand, while 48% of businesses in the study have adopted cloud solutions with a view to providing their end-customers with critical services.
Self-service: Self-service isn't simply another buzzword for those of us affected by the pandemic, it is a tangible reality. As such, self-service and self-service platforms and channels allow customers, employees and partners to get their needs fulfilled in a convenient, safe and secure manner. This is something that enterprises have taken to in a big way in the COVID-19-world. Besides this, the ready adoption of self-service measures will ensure that companies get the edge over the competition, and increase their chances of survival in a post-pandemic-world.
Process automation: COVID-19 has ensured that companies have had to redouble their reliance and investment in machine learning, robotic process automation, and intelligent automation. What's more, companies have even had to extend these measures enterprise-wide to ensure that productivity levels are sustained in a world affected by the pandemic.
From all we have discussed above, it is plain to see that digital transformation will continue to impact industries for the foreseeable future. Now, if digital business transformation is a subject that interests you, Columbia Business School's Digital Business Leadership Program is an intensive, six-month, multi-modular program that prepares global executives to innovate new strategies and business models, and allows their organizations to thrive in the digital age. Further, the program provides significant insights and knowledge on various key and relevant subjects, including, the 5 domains of digital transformation, setting up a lean startup, and much more.