How to Become a Successful Resources Manager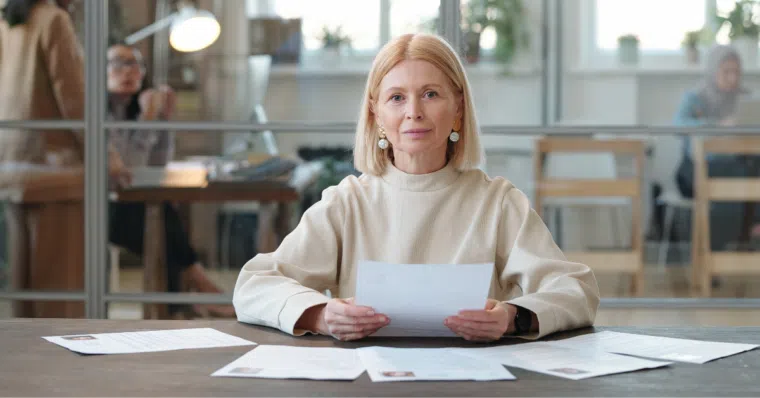 According to Executive Networks' 2023 Future of Working and Learning Report, retaining top talent is a major challenge for organizations. This is one of the areas where a resources manager comes in handy. They ensure that an organization's resources are effectively managed and utilized, contributing to its success. The role of a resources manager has also become critical, with businesses facing increasing pressure to optimize their operations and resources. This blog explores the role of a resources manager, including the skills and competencies necessary for their success. Additionally, it examines the various career opportunities available in this exciting field. So let us get started and learn more about resource management.

What is a Resources Manager?
A resources manager is a professional responsible for allocating, utilizing, and optimizing an organization's resources. Moreover, their ultimate objective is to achieve strategic goals. Human resources, financial resources, physical resources, and technological resources may all be included in resource management. They ensure the efficient and effective distribution of resources in alignment with a company's goals. Identifying needs, prioritizing projects, and managing budgets require coordination with various departments and teams.
ALSO READ: What are the Benefits of Implementing Human Resource Planning? A Guide
Roles and Responsibilities of a Resources Manager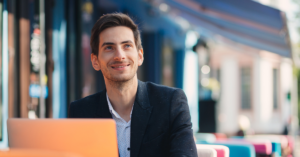 A resources manager has multiple roles and responsibilities. In brief, these include:
Resource Allocation:

Allocating resources most effectively and efficiently as possible

Strategic Planning:

Collaborating closely with the management team to create and implement long-term strategic plans

Budget Management:

Overseeing budget management and ensuring that resources are used appropriately and efficiently to achieve desired results

Talent Management:

Overseeing the recruitment, training, and development of employees to ensure the organization has the required skills and knowledge to achieve its objectives

Performance Management:

Monitoring and evaluating the performance of employees and teams

Risk Management:

Identifying and mitigating potential risks that could jeopardize the organization's ability to succeed

Stakeholder Management:

Developing and sustaining strong relationships with stakeholders such as employees, customers, suppliers, and partners

Continuous Improvement:

Identifying opportunities to improve processes, systems, and procedures to increase the organization's efficiency and effectiveness
How to Become a Resources Manager
There are several steps you can take to become a resources manager:
1. Pursue the Right Education
This position often requires a bachelor's degree in business administration, management, human resources, or a related field. Some organizations may prefer candidates with a master's degree in a relevant field.
2. Gain the Required Work Experience
Many resources manager roles stress several years of related field experience. This includes human resources, finance, or operations management. To gain experience, look for entry-level positions in these fields.
3. Develop Relevant Skills
A resources manager must be able to communicate, lead, solve problems, think strategically, and manage projects. Look for on-the-job training, professional development courses, or volunteer work to help you develop these skills.
4. Create a Network
Networking is an essential part of advancing your career. Attend industry events, join professional associations, and network with other industry professionals.
5. Obtain Relevant Certifications
Certifications such as Professional in Human Resources (PHR) and Senior Professional in Human Resources (SPHR) can demonstrate your knowledge and expertise in the field.
6. Apply for Resources Manager Jobs
Once you have the necessary education, experience, and skills, begin applying for resources manager jobs. You can search company websites, job boards, and professional associations for job openings.It takes time, effort, and dedication to become a resources manager. However, with the right education, experience, and skills, you can have a rewarding career in this field.
ALSO READ: A Comprehensive Guide to Becoming an HR Consultant in 2023
How is RM Different from HRM and PM?
The fields of Resource Management (RM), Human Resource Management (HRM), and Project Management (PM) are related and share some commonalities. However, they also have some significant differences. Here are a few of them:
RM vs. HRM
While RM and HRM involve managing people and resources, RM focuses on all financial, physical, and technological resources, whereas HRM focuses solely on human resources. In addition, HRM responsibilities include recruitment, training, performance management, and employee relations, whereas RM responsibilities include budget management, risk management, and strategic planning.
RM vs. PM
Even though both RM and PM involve managing resources to achieve specific goals, PM is a more specialized field focusing on project management. Additionally, the project manager is responsible for planning, executing, and controlling projects to achieve specific goals within a specific timeframe. In contrast, the resources manager is responsible for a broader range of responsibilities, such as managing ongoing operations, budgets, and risks.
Skills Required to Become a Good Resources Manager
To become a good resources manager, you need to have a broad range of skills, such as:
Communication:

Effectively communicate with people at all levels of the organization, from senior executives to front-line employees. In addition, actively listen, convey information clearly and concisely, and negotiate effectively.

Leadership:

Know how to lead and motivate teams to achieve their objectives. Furthermore, inspire and influence others, make difficult decisions, and accept responsibility for the results.

Strategic thinking:

Think strategically, identify long-term goals for the organization, and develop plans to achieve them. Moreover, analyze data, identify trends, and forecast future requirements.

Project management:

Know how to take charge of project management in your role. Hence, be able to plan, execute, and monitor projects to ensure they are finished on time and within budget.

Financial management:

Manage budgets, track expenses, and make sound financial decisions. Furthermore, be able to read financial statements, comprehend financial data, and work with financial software.

Problem-solving:

Identify and solve problems. Therefore, analyze data, determine root causes, and create effective solutions.

Risk management:

Determine and manage risks that could jeopardize the organization's goals. Additionally, be able to create risk management plans, identify potential threats, and put risk mitigation strategies in place.

Interpersonal abilities:

Collaborate effectively, build trust, and maintain positive relationships with stakeholders, employees, customers, suppliers, and partners.
Build Your Career with Emeritus
To summarize, resource management is an essential aspect of any organization, and it necessitates a wide range of skills such as leadership, strategic thinking, communication, and financial management. As a result, you can become a successful resources manager and contribute to your organization by honing these skills and gaining relevant experience. Begin your journey today as a resources manager by enrolling in Emeritus' HR courses developed in association with the best universities worldwide.
By Siddhesh Shinde
Write to us at content@emeritus.org