What Does a Chief Analytics Officer do? Read This Comprehensive Guide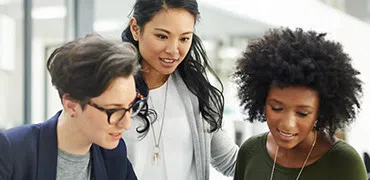 Businesses rely on data and analytics to make data-driven strategies, understand customers' behavior, make informed decisions, and augment their revenue. According to a Statista report, the total amount of data creation is anticipated to surpass 180 zettabytes by 2025. If you're wondering what that has to do with a Chief Analytics Officer (CAO), then the answer is, everything! This exponential rate at which data is being created has prompted companies to hire CAOs to head their data analytics operations. So, what does a chief analytics officer do? To put it succinctly, a CAO is a C-Suite executive who is responsible for transforming data into meaningful insights, developing data-based infrastructure, and collaborating with the company's C-Suite. This article delves deeper into the roles and responsibilities of a chief analytics officer, right from the qualifications needed to the salary they pull in.

What Skills Does a Chief Analytics Officer Need?
A CAO is responsible for leading the entire data analytics operations of an organization, from creating and maintaining data warehouses to capturing and analyzing data. As a chief analytics officer, then, a certain skill set is a must to shoulder this kind of responsibility with aplomb.
Leadership Skills
Chief analytics officers are responsible for heading the company's data operations network. Being an effective leader, therefore, goes with the territory. You need leadership skills to guide data analysis teams in their daily responsibilities and to enable them to achieve goals and ensure positive business outcomes.  
Technology Know-How
Technology knowledge includes the understanding of analytics and data science. With its basic understanding, a CAO can make informed decisions, ask relevant questions to C-Suite peers, and encourage and motivate their team to employ technology in more efficient ways. 
Communication Skills
Good communication is the bedrock of a successful leader and a CAO is no different. They need to effectively and clearly communicate with team members and the company's C-Suite to provide necessary and accurate information related to data analysis. Any miscommunication may lead to wrong decisions and impact business growth, not to mention lead to misunderstandings.
Data Analysis
With data analysis skills, a CAO can gather data, process it, and derive actionable insights from it. This knowledge will also ensure that a chief analytics officer can guide their team well and offer solutions in case of any roadblocks.
What Does a Chief Analytics Officer do?

The priority that an organization places on data and analytics can be understood from the presence of a CAO among its C-Suite. A chief analytics officer's job includes the following:
Supervising and monitoring data analytics and data science operations 

Determining new business opportunities based on data

Establishing the primary objectives of businesses 

Collaborating with the C-Suite to develop data insights 

Collecting and analyzing data to derive actionable insights from it
ALSO READ: Why a Chief Analytics Officer Program is What You Need Right Now
A Chief Data Officer vs a Chief Analytics Officer
The jobs of both a chief analytics officer and that of a chief data officer revolve around data and analytics. This can sometimes make it difficult to distinguish between the two positions. However, there are some basic differences between the two.
A Chief Data Officer (CDO) is responsible for managing and developing data strategies to meet business objectives. A CAO, on the other hand, focuses on data analysis to meet the organization's needs by focusing on business, operational, and customer analytics. Additionally, a CDO is considered a C-level technology role. On the other hand, a CAO is considered a C-level business role. 
How to Become a Chief Analytics Officer
Step 1. Get the Relevant Education
To become a qualified CAO, you need a Master's and having a PhD is a huge plus in data-related areas such as Data Science, Statistics, Information Management Systems, or Analytics. You can also opt for pursuing a postgraduate program in business analytics and business intelligence. 
Step 2. Earn Required Experience
You need to have a minimum of 10 years' work experience as a senior data analyst or senior data science professional. Furthermore, experience with developing data science strategies while maintaining and monitoring data flow across various departments (including operations, products, marketing, and customer services) in an organization can be beneficial.
Step 3. Enhance Your Expertise
Apart from developing the skills needed for the job, you need to possess people management and project management skills, strategic thinking, and business knowledge. 
Salary Expectations for a Chief Analytics Officer
A CAO's salary depends on a variety of factors, including experience, location, and industry. According to Glassdoor, the average salary that a person in this position can expect is $255,795 per year in the U.S. 
Skill up with Emeritus  
Now that you know the answer to the 'what does a chief analytics officer do' question, you know the job is specialized, challenging, and important in this data-centered world. It also calls for you to develop leadership skills and lead the team from the front. Emeritus' online leadership courses are exactly what aspirants to this role will need. Developed in collaboration with top universities, these programs help hone leadership skills with guidance from industry experts. Enroll in the course and set your career on the path to growth. 
By Riku Ghosh
Write to us at content@emeritus.org