How Upskilling Helped Frank Fulco Lead His Organization's Digital Transformation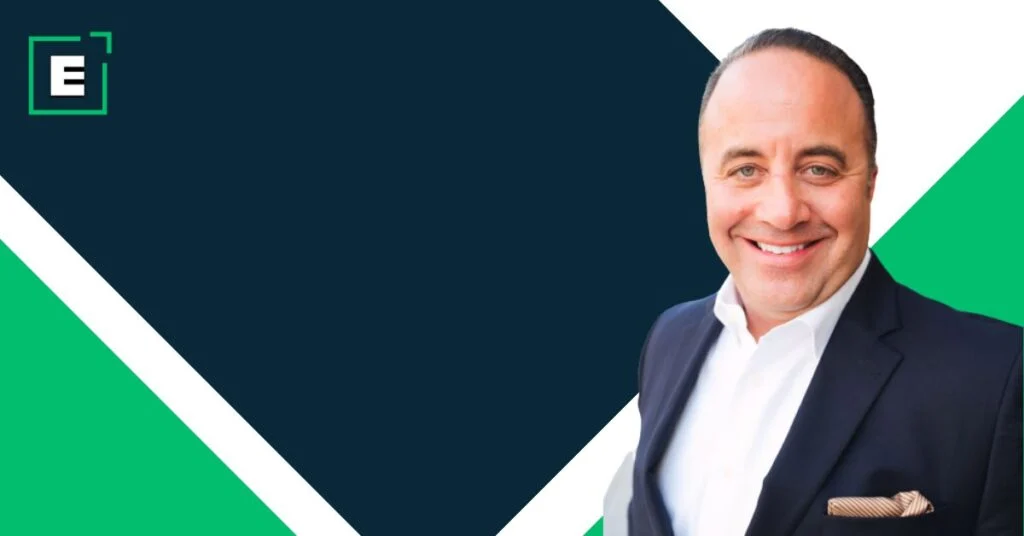 Frank P. Fulco is our "ideal learner." From his infectious enthusiasm for continuous learning and his wealth of experience, his journey is a goldmine of inspiration for people of all ages! He is the Chief Executive Officer of Cosmetologists Chicago & America's Beauty Show, a 120-year-old non-profit association. Fulco, 53, comes with over 30 years of experience in the consumer products industry, serving in various capacities throughout the product supply chain, board leadership, and over nineteen years as an adjunct faculty member. But his most recent challenge was facing the issues the pandemic presented, threatening the non-profit he serves along with his dedicated team and board of directors. Fulco realized the need to enhance his digital marketing skills and develop a digital transformation roadmap for his organization. So, he turned to the Kellogg School of Management and enrolled in online Executive Education to earn his certification in Digital Marketing. Before we dip into this incredible learning journey, let's get acquainted with Frank P. Fulco.

"When COVID hit, we were forced to change."
Executive education, unlike K-12 education, is often voluntary, especially for someone in a senior position such as Fulco. The choice to learn again begs the question—what prompted you to upskill? Fulco explains the problem statement to us. "Cosmetologists Chicago, America's Beauty Show is a 100-year-old non-profit event. It is a treasure in the beauty industry as one of the largest and longest-running shows in the United States. Pre-COVID, most of America's Beauty Show tickets were sold utilizing a personal sales model. COVID forced us to change. We had to transform our customer acquisition model to digital overnight and operationalize it to drive engagement," he says. Leading a digital transformation, in the best of times, can be complicated. Add to it a global pandemic and a short window of time—the plot thickens along with the challenge. For Fulco and his dedicated team, it became a question of 'evolve or perish.' So, evolve, they did.

"As a leader, it is my responsibility to navigate my team through the digital transformation process, so I went back to school."
Given Fulco's experience, he understands that everyone learns differently, including himself. Fulco is a hands-on learner; the same applies to his leadership style. Hence, he believed that to lead his organization through the impending digital transformation most efficiently, he had to put himself right into the process. 
"I went to Kellogg for this program voluntarily. For my team and me to succeed, I needed to have the right skill set," he declares. Fulco took John Maxwell's quote, "A leader knows the way, goes the way, and shows the way," quite literally. 
"Understanding something intellectually vs. in practice are very different. To operationalize this transformation, I needed both."
Fulco makes a stronger case for his choice to go back to school by reiterating that he, at 53, "is not a digital marketing native." In essence, he progressed through the ranks as a traditional marketer. Hence, the usual gap between knowing a digital marketing tool in theory vs. strategically leveraging it in an operational capacity was an opportunity for him to grow. "For me, the gap between an intellectual understanding of digital marketing versus operationalizing digital marketing to drive value was filled by Kellogg. The program's excellent pedagogy of content assured me that I had made the right choice," he affirms. 
Fulco leveraged the simulations available in this program as they allowed him to develop his skills in a safe environment. "The simulations allow you to test, fail fast, and learn in a safe environment that translates to a more thoughtful and optimized performance on the job." 
"Dr. Mohanbir Sawhney is a world-class educator and thought leader. Additionally, he is genuine and has an excellent sense of humor."
So, what stood out as the highlight of his experience while earning his Professional Certificate in Digital Marketing from Kellogg Executive Education is the relevance of the content shared and the fact that the cohort was global in its composition of students. However, his biggest takeaway from the program was the expertise of Dr. Mohanbir Sawhney, who is a favorite among many of our learners. 
"Dr. Sawhney is pragmatic, insightful, and always on point. That kind of fluency comes from a place of great knowledge," says Fulco. He also mentions program instructor Dana Todd, who mentored and coached him through this program. 
"Young business professionals inspire me as they look at things differently."
"Yes, I was one of the oldest learners in my cohort," Fulco confirms. And was it easy being around so many younger professionals? Fulco answers with an affirmative. "I find working with young professionals inspiring as they look at things through a different lens," he says. "While age and experience give us foresight, the fresh perspective of youth can shine new light on old topics. My goal is to mentor younger business professionals for the remainder of my career and into retirement."  
"While the program requires 15-16 hours of weekly work, it was closer to 30 hours for me."
Fulco affirms that education is not a "one-size-fits-all" experience. Every learner is unique, and it is crucial to figure out what kind of learner one is. As a body kinesthetic learner, the challenge for him was going through a massive corpus of reading material while being CEO of an organization in a critical transformation phase. 
To get through the reading, Fulco came up with a unique solution. "I downloaded a PDF reader and ensured that all course content was in a PDF format. Therefore, I would listen to the course materials while traveling, exercising, or during downtime on multiple occasions," he explains. 
Was that too taxing for his work-life-learning balance, we ask. "Well, nothing good comes easy, and I would do it all again," he confirms. Fulco highly recommends the Digital Marketing Certification program, with all its intensive work required, to anyone who wants usable digital marketing skills. "Don't be afraid of putting in the work. The content is worth the journey. Just work your way through it," he says. 
"I use the digital marketing skills that I gained from Kellogg daily and often hourly when making decisions."
Fulco had an amazing anecdote to share regarding the usability of the digital marketing skills he gained from his certification at Kellogg. He says, "I did my capstone project on the actual process of digital transformation that I was leading my organization through. My project evolved into the digital marketing strategy for America's Beauty Show." And that is as tangible a result of upskilling as one might see! He explains that because of the skills he learned in this Kellogg program, he can effectively strategize, lead, and hire the resources needed to achieve his digital marketing objectives. 
"It takes a team to succeed."
While upskilling adds tremendous value to one's career, Fulco states, "It takes a team to succeed. Creating a sustainable, scalable, and repeatable business model that drives value can only be achieved through a team effort. I am so thankful to the faculty team at Northwestern University for providing a world-class hands-on learning experience. I am also so thankful to my dedicated team and board of directors that worked together to execute our digital transformation." Teamwork makes the dream work, and it sounds like Fulco was able to bring it all together.  
Learning, the Emeritus Way
If you are looking for relevant digital marketing skills, explore the Professional Certificate in Digital Marketing from Kellogg Executive Education.
Emeritus Careers affiliated with the Professional Certificates offers a complimentary and optional Career Development course to participants and helps them access additional, individualized career coaching and resume referrals to employer partners. We have partnered with organizations like TTEC to connect with prospective employers. Brands who are looking to reach out to great talent like Frank Fulco can learn more here.
Interviewed by Preethi Thomas and Written by Anwesha Barari
Write to us at content@emeritus.org