Leader Spotlight: How Anqi Zou is Transforming the Business of Banking with AI Solutions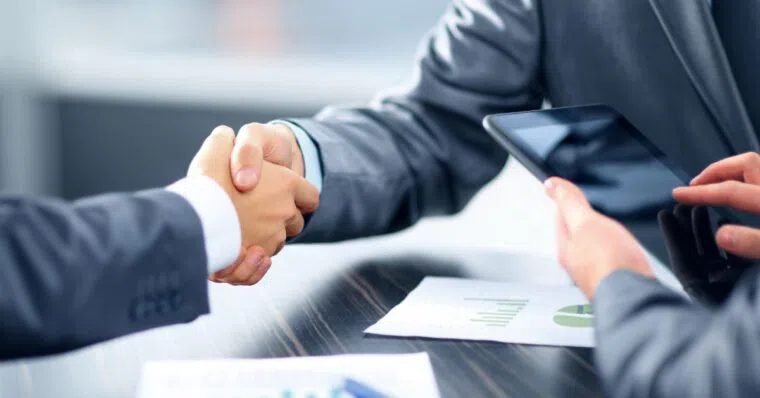 Originally published by Wharton Executive Education. Leader in focus: Anqi Zou.
As senior vice president, artificial intelligence (AI) innovation leader at Truist Bank, Anqi Zou works cross-functionally with teams across the enterprise to leverage emerging technologies to develop innovative business solutions.
"I am constantly seeking opportunities to create analytical solutions using data and insights to help organizations operate more efficiently, understand performance more accurately, and better enable the decision-making process," says Zou. "More importantly, I love sharing and communicating my ideas to create an environment where individuals can grow together."
Outside of her professional role at Truist, Zou is an active community leader in the areas of diversity, equity, and inclusion (DEI), expanding opportunities for women in tech, STEM education, and professional development.
Zou enrolled in Wharton Executive Education's Chief Technology Officer (CTO) Program to acquire insights to address challenges and opportunities in her current role, boost her leadership skills, and expand her network.
We spoke with Zou to explore her career and how the program is helping her advance as a tech leader.
Could you tell us about your educational and career journey?
Though my educational background and current position are directly related, I actually took a somewhat untraditional route to get to where I am today.
I always loved STEM fields and problem-solving growing up. I graduated from Wake Forest University with a double major in mathematical business and computer science. To further my technical training, I obtained a master of science in computational science and engineering with a concentration in machine learning (ML) from the Georgia Institute of Technology College of Computing.
I never thought I would work for a bank, but early in my career I was open to any opportunity that would let me exercise my technical training, develop leadership skills, and solve critical business problems. I started my career by completing a two-year leadership development program at Bank of America, focusing on developing quantitative modeling and analytics talent.
I then spent the next leg of my career in the quantitative risk management space across corporate treasury, corporate investment, and risk management functions at Bank of America and Wells Fargo.
While I was growing my technical competency and risk management knowledge, I found myself constantly carving out time and energy to mentor early-career professionals who were interested in entering the quantitative analytics and data science fields — or the financial services space in general — both through work and in the community. One serendipity led to another, and I joined SunTrust Bank, one of the predecessors of my current employer, Truist Bank, in 2019 to support what I call the "TLC" (talent, learning, and community) of data and analytics. In this enterprise-wide position, I led our university partnership strategy for data and analytics teams. I created and managed our leadership development and internship programs focusing on increasing data science capabilities, supported teammates' upskilling and reskilling, and fostered a sense of belonging by running four communities of practices — groups focused on a shared passion for technology who could learn on the job by interacting regularly.
In 2021, as Truist was growing its AI capability, I raised my hand to join the newly established AI team.
What is your current role at Truist?
I collaborate with senior executives and managers across more than 30 functions to ideate, identify, prioritize, and accelerate AI opportunities and achieve profitable, relevant, and effective AI solutions. I am also responsible for contributing to and executing the Truist AI road map (priorities, activities, platforms, and investments) and leading internal cadences with executive leadership, senior management, and the practitioner community to build an AI-first culture.
On the technical front, I manage vendor relationships related to strategic AI initiatives and lead proof-of-concepts or proof-of-technologies and a portfolio of internal data science projects, using ML techniques. Additionally, I leverage my risk management background to develop and execute AI governance frameworks — providing flexibility and guardrails around AI innovation — and exercise my talent management experience to develop our AI enablement strategic road map.
What excites you about your work in AI? What are the downsides to adopting AI technologies?
What excites me the most about working in AI is the fact that it resides at the intersection of people, technology, and business opportunities. At the end of the day, AI is about improving how we live, work, and enjoy life, whether it's through automation or transforming the way we operate to create better and more equitable experiences. There is never a boring day working in AI.
The biggest challenge is that AI requires a high volume of quality data to make decisions. However, we all know that the world we live in is far from perfect, and the data we have can often be incomplete, non-representative, and/or biased. The imperfection of data also opens the opportunity to introduce human intervention and ethical practices to feed the algorithms the right information for making more equitable decisions.
You have been a strong advocate for women in tech. What advice would you give women exploring the field and looking to advance into senior management?
There has been much researched evidence on how having representation of women across teams, leadership, and executive boards translates into increased productivity, better product design, and higher profitability. Technology is a critical enabler for businesses in today's environment, and it is crucial to include and amplify women's voices in the development of technology and products.
With the increasing attention paid to DEI, we are fortunate to see companies and society at large investing in initiatives that educate the workforce about unconscious bias, promote a more inclusive culture, provide financial support for career transitions, and prioritize education in tech for women. I strongly encourage all aspiring women and girls in tech to take advantage of these opportunities.
If I could offer one single piece of advice, it would be to not wait until you meet 100 percent of the requirements listed on a job description to apply for a position. Then, you are not learning anything. Don't overthink it. Start today, connect with other women in the space, ask questions, and begin taking action to learn new knowledge, promote yourself, and go for your dream job.
For more women to advance into senior leadership roles in tech, I hope to see more allies stepping up to mentor and sponsor those who do not look, sound, or think like them. In addition, more organizations need to revamp their hiring and promotion processes to minimize unconscious bias in how expectations and goals are set so that women can flourish in the workplace.
Why did you choose to enroll in the CTO Program?
I chose to enroll in the CTO Program for three main reasons: to gain best-in-class knowledge in tackling a number of challenges and opportunities I face in my current role, to become an executive thought leader by envisioning the future, and, lastly, to broaden my horizon by connecting with other participants from various backgrounds and industries.
As a lifelong learner, I firmly believe that continuing education in the technology space can equip me with the knowledge, vision, and skills to successfully lead discussions among some of the field's most influential leaders and make sustainable and scalable recommendations on topics such as architectural design (developing a platform or ecosystem), ethics and accountability, and change management activities. The knowledge I'm gaining from the CTO Program allows me to have more confidence in conversations that shape the future of our workforce, influence how we run our business, and differentiate us from major competitors — all using AI.
What have been some highlights of the program so far?
Two major highlights of the program are the breadth of the topics covered and the diversity of industries and backgrounds represented in my cohort.
The program's tagline — "Orchestrate growth through technology" — resonates strongly with me. As I look at the next two to five years of my career, I know I will be able to immediately apply some of the topics included in the curriculum, in particular, Strategic Mindset, Generating and Evaluating Commercial Ideas, Technology Policy, ESG (Environmental, Social, and Governance) Essentials, and Assessing New Technologies and Platforms through Acquisition. In addition, the elective modules Technology Acceleration, Corporate Governance, and Product Management and Strategy will help leapfrog the AI landscape in my current role.
Though I have worked in a variety of roles across different organizations, my entire career has been in banking, specifically major US commercial banks. When I am participating in discussions with classmates from across the globe who are working at companies large and small (from Silicon Valley startups to international retailers) across all sorts of industries and functions (high-tech, healthcare, defense, and more), I have discovered my way of thinking can be limited. This experience has encouraged me to be a more well-rounded thought leader.
What advice would you give others considering an executive education program like the CTO Program?
Stay engaged. You get what you put in. The online format offers great flexibility, but it also comes with inevitable distractions. Just like pursuing any other form of education, you define your learning and experience within the program duration. Prioritize your learning and set aside time for it. Stay engaged during the class discussions and make time to also have offline conversations with this amazing network of technology leaders.
To all the prospective women learners, don't overthink it. Get your family, friends, and workplace on board to support your growth and be the example — and change — you want to see.
You can learn more about the Wharton Executive Education Chief Technology Officer (CTO) Program by visiting our program homepage.