How Stephanie Pittman Leveraged Her Extensive Experience in HR for a CHRO Role in High Tech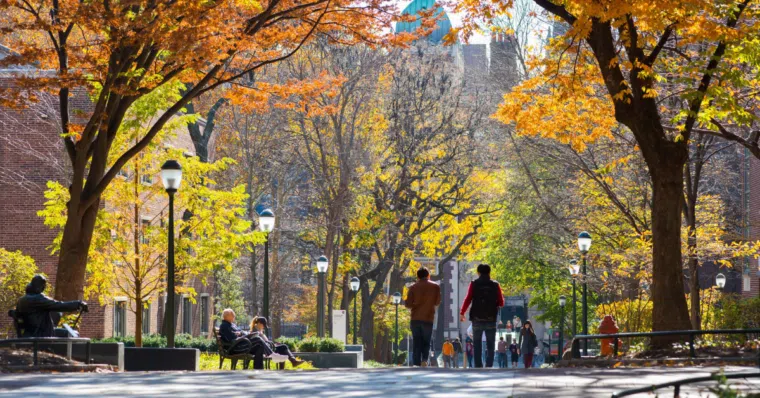 This article originally appeared on Wharton Executive Education's LinkedIn page. Program alum in focus: Stephanie Pittman
After an early exposure to HR, while working at a summer job during her college years, Stephanie Pittman has acquired a depth of experience in industries ranging from publishing to life sciences and high technology industrial manufacturing. After more than 11 years at Boston Scientific, where she honed her skills in HR operations, talent management, and as a strategic HR advisor, she recently advanced to a CHRO role at Excelitas Technologies Corp., a global technology leader in the design and manufacture of photonics solutions.
A lifelong learner with a law degree and an MBA, Pittman is dedicated to self-improvement and acquiring knowledge both on the job and in the classroom. She enrolled in Wharton Executive Education's Chief Human Resources Officer (CHRO) Program to acquire the skills and frameworks needed to make the leap to the C-suite. Through the program, she is looking to gain insights to address a host of new responsibilities in her new position, including managing board governance and executive compensation.
"I strongly believe people need to be actively engaged in their own career development because it's not going to 'just happen,'" says Pittman. "That's one of the reasons I went looking for a program like this, because there were things I needed to learn. I think more people need to think about that concept as they advance their careers: what are the sources of learning? It's not always just on the job, and it's not always just academic. It's the combination."
We sat down with Pittman to explore her career and how the program is helping her as she steps into her first CHRO role.
Tell us about your career journey and how you got into HR.
I don't think anyone starts off their life saying they want to have a career in HR because nobody really knows what it is when they're young. But for me, I was 18 when I received a scholarship from a local company that came with a summer job, and I was placed in the HR department. I got to work in all different parts of HR, and that's where my interest first started to develop. Later, when I was in law school, I found myself gravitating toward employment and corporate law. After graduating from law school and passing the bar exam, I decided to go back to HR. My first job was in HR at a company that was the home delivery subsidiary of the Boston Globe newspaper. I did everything — recruiting, benefits, some learning and development work — and then worked my way up into more senior HR advisor roles at the Boston Globe and later at the New York Times, the parent company of the Globe. I think one of the things that helped me as I advanced in my career is I understood all of the different functions within HR, and I had a chance to do those jobs and appreciate what goes into those roles.
How did you move from publishing into the life sciences industry?
I had an amazing 13-year career in publishing with the chance to experience a lot of different roles, including business transformation, but I was ready for a change. I spent a year in a business transformation role at a life sciences company. It was a great transition into the life sciences space, but I realized I wanted to go back to my core HR domain. So that's when I made the move to Boston Scientific.
My first role at Boston Scientific was a culmination of everything I had done to date. My remit was to manage and improve the HR infrastructure that enables the HR function to deliver to the business — HR systems, HR processes, vendor management, HR transactional work, and HR data management. So that was my first job at Boston Scientific. And then I moved back into an HR business partner role with the global operations team. My role was to lead HR for more than 20,000 employees globally across manufacturing and supply chain, quality, and regulatory, as well as centralized functions such as R&D, marketing, IT, and global business services.
You also worked in a regional role and relocated to Europe. What were your responsibilities?
I was asked to take on an HR leadership role in Europe and moved to Paris. It was exciting to be able to take on yet a different challenge. Not only did it involve moving into a whole new region and picking ourselves up and living there, but this also gave me a chance to work in the commercial space, including sales and marketing. It was exciting to work with a whole new cadre of leaders and immerse myself in the culture. My original role was overseeing Europe, but three months into my tenure, there was a realignment of the business, and I also took on the Middle East and Africa. It gave me the opportunity to challenge our leaders about diversity. I often encountered a perspective that "we're already very diverse," given that Europe is made up of so many different countries. I challenged the leaders to consider a broader view of diversity as well as to move beyond a focus on diversity to ensure inclusion and belonging. During my time in Europe, we built a strong foundation in this space and the teams in the region have continued along the diversity and inclusion journey.
What are you most proud of during your time at Boston Scientific?
I think one of the things I'm most proud of is the work we did in the diversity and inclusion space. I already mentioned the work we did in Europe. There is a tendency for companies in the STEM space to be male dominated, particularly in engineering and research roles. That's changing, but I saw a lot of opportunities to advance our diversity and inclusion efforts among the operations teams. Later, in my global talent management role, I was able to drive diversity and inclusion at a global level, focusing on ensuring equal opportunities for growth and development, advancing our diverse talent into leadership roles, and building diverse hiring pipelines.
You recently started a new position. What is your current role?
I had an amazing career at Boston Scientific, and I am forever grateful for the opportunities I was given while there — multiple career moves, mentoring, and formal development. But, from a career standpoint, I was ready to make the next move to a CHRO role.
Currently, I'm the CHRO at Excelitas Technologies Corp., which is a global high technology industrial manufacturing organization that leverages expertise in photonics solutions to meet customer needs across multiple industries — aerospace and defense, automotive, life sciences, consumer goods, and more. It's a smaller organization than Boston Scientific but the company has a tremendous growth trajectory and a really strong portfolio of products and technologies. What's exciting about this role at Excelitas is I can take everything I've learned and bring it to this company to support its growth and evolution.
Why did you choose to enroll in the CHRO Program?
When I came back from Paris at the end of 2019, I asked myself, "What can I learn from a more formal standpoint to match up with the real learning I'm doing every day in my job?" And so, I found the CHRO Program, and what I really liked about it is it has a very tangible and clear curriculum. I also liked the fact that it included a core program as well as electives.
When I was interviewing for CHRO roles, employers were really curious about what I was learning and what I was doing to improve myself, so I could be ready for a job like that. So, I think that made a difference potentially. When companies are hiring a first-time CHRO, they are taking a bit of a risk. In my case, they thought, okay, she's doing the right thing by trying to go through this program and learn what she needs to learn to fill in the puzzle pieces. So that's where the program has filled in some of those gaps to help me do what I'm doing right now.
What's the interaction been like with your fellow participants and faculty?
I think it's really beneficial for leaders to have networks where they can bounce ideas off one another. The CHRO Program does an excellent job of enabling that. These connections are really helpful, especially when things are constantly changing. So many of us had to contend with the pandemic, and no one had any idea how to do it. There was no playbook. We all learned from each other as we went along.
The program has world-class instructors who are subject-matter experts. I appreciate having access to them, both through the prepared content as well as the live discussions.
What advice would you give others in a similar position considering a program like this?
It's important to really understand what you're trying to achieve and not just chase the certificate or the prestige of the program. Instead, find the program that's going to give you the most learning, the most satisfaction, and the biggest long-term gain, and then plan ahead for the time commitment. I think for people who like structure, this program works perfectly. The week-on-week approach is a good one. You can explore things in bite-sized pieces and build on them and see the whole picture as the weeks unfold. It's definitely the best program that I researched.
You can learn more about the Wharton Executive Education Chief Human Resources Officer (CHRO) Program by visiting our program homepage.