A Comprehensive Guide to Project Planning: The Steps That Matter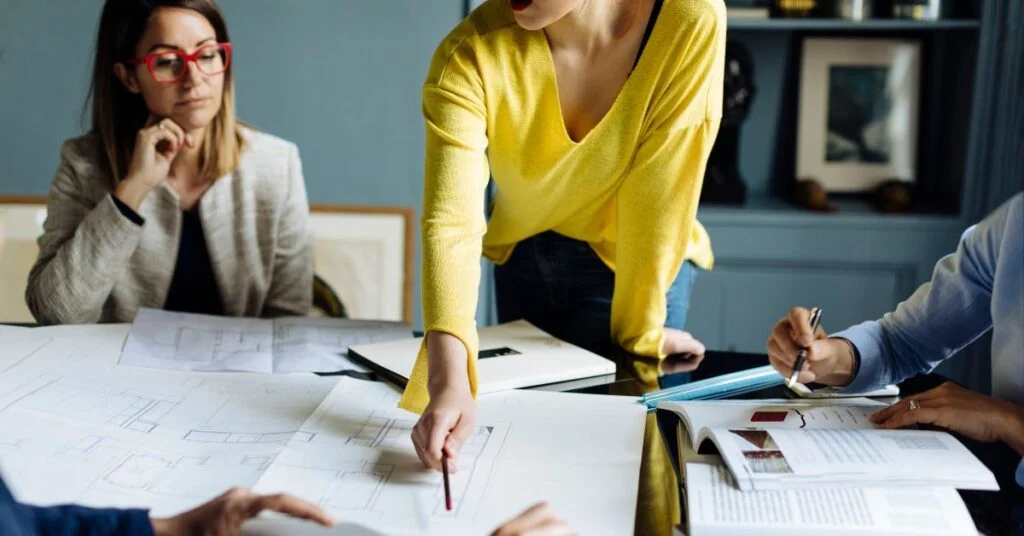 The global project portfolio market size is estimated to reach $6.5 billion by 2027, at a Compounded Annual Growth Rate (CAGR) of 6.7%. Companies are looking forward to aligning their business strategy with project goals. Project management is becoming imperative for minimizing risks, maximizing resource utilization, and delivering projects within time and budget. One of the most crucial phases of project management is project planning. It helps bring complex workstreams together to ensure everything is delivered on time and within budget. Whether your project is still a concept or you are already managing an ongoing one, this guide can help you to get familiar with the key concepts involved in the project planning phase. 

What is a Project Plan?
A project plan is a series of official documents defining the project's execution and control stages. In addition to addressing project scope (such as goals, deadlines, and deliverables), cost, and schedule baselines, project planning takes risk management, resource management, and communications into consideration. After getting formally approved at the beginning of the project, the plan serves as an official point of reference for the project team, company, and stakeholders. 
The Importance of Project Planning
Project planning outlines the fundamentals of a project such as a project scope, objectives, goals, and schedule. Project managers utilize the planning phase to turn an intangible idea into reality in the following ways: 
Facilitating communication and providing a clear roadmap to the project team on specific tasks and activities 

Providing a central source of information for the projects sponsors and key stakeholders

Facilitating project management and control as the project progresses

Enabling effective monitoring and control of a project

Managing project risks and generating feedback useful for the next project planning phase
Purpose of Project Planning
Project planning communicates deliverables, timing, and schedules, as well as team roles and responsibilities to all the stakeholders involved. During the planning phase of a project, project managers estimate the project risks involved. This early risk consideration can save a project from failure. Overall, the purpose of the planning phase of project management is to determine how smoothly the projects can move through their life cycles. Hence, managers should spend sufficient time at the beginning of projects to first get their planning right. 
Project Planning Example
Often presented as a Gantt chart, a project plan is a document that demonstrates each step to take a project from start to finish. The chart serves as a roadmap that shows project phases, crucial project tasks, start and end dates, dependencies between activities, and milestones. Let's consider a simple project planning example of baking a cake. In that case, the project plan will outline all the processes to be followed, from the current state (no cake) to the desired future state (a baked cake). 
To accomplish the above task, a simple project plan using Gantt charts will demonstrate the following four phases: initiation, planning, baking, and evaluation, along with the sub-task durations (time to prepare the batter), start and finish timelines, milestones (cake browning), and dependencies (oven temperature). 
ALSO READ: What is Project Management and How to Become a Successful PM
Project Planning Process
Project planning is a multifaceted process and typically involves the following steps:
Scope, Cost, and Resource Determination
Estimating the project's scale, cost, and resources are useful for determining how long it will take to finish the project, the number of people required to work on the project, and the kind of skills needed. A Work Breakdown Structure (WBS) technique is used for this step, which divides the whole process into smaller, manageable segments. 
Risk Identification
There can be multiple risks involved in a project such as budget risks, resistance to change, and integration risks. Project managers use a variety of techniques, like surveys or meetings, to collect information on potential risks involved in a project. Then, the team selects the issue that requires immediate attention in order to resolve it. 
Stakeholder Collaboration
The project planning process includes identifying and explaining the purpose of the plan to key stakeholders such as the project sponsors, business experts, project team, and end users. Although the support of the stakeholders is instrumental to a project's success, gaining stakeholders' confidence can be one of the most challenging tasks of the process. Therefore, a project manager should host a project kick-off meeting to discuss the vision statement, roles and responsibilities, team dynamics, decision-making, and other ground rules to build stakeholder engagement. 
Project Planning Tools
Tools for project planning make it easier for all the stakeholders to keep track of project requirements and deadlines. The following are some of the most popular tools and techniques used: 
Gantt Chart
Gantt charts are an industry standard used for monitoring time and interdependencies between tasks. They form a crucial tool to showcase different project phases, project activities, and resources involved in project management. 
Critical Path Method (CPM)
Critical Path Method (CPM) is an important tool to monitor the progress of a project and ensure that it is completed on schedule. CPM helps in identifying the essential or critical path to increase the speed of project delivery by finding out the longest stretch of dependent tasks. 
PERT Chart
The Program Evaluation and Review Technique (PERT) chart helps in analyzing the project's critical tasks and the time needed to execute them, thereby simplifying the planning and scheduling of tasks for managing large and complex projects effectively.  
Work Breakdown Structure (WBS)
Work Breakdown Structure (WBS) is a technique used in organizing the project team's work into manageable sections. It is a hierarchical structure of the deliverables needed to complete the project. 
Additionally, there are some project management software tools that streamline the project planning process. The best tools that enhance collaboration among stakeholders have intuitive user interfaces and provide built-in time tracking and invoicing functionalities. The following are some examples:
ClickUp:

Several Agile-based features are included with ClickUp, such as a custom automation builder that enables users to design reusable task templates.

Freedcamp:

Users of Freedcamp can use a Gantt chart or a Kanban board to arrange their project tasks. 

Trello:

The software delivers several project management capabilities such as Kanban features, resource management, budget management, and progress monitoring features. 
ALSO READ: How to be the Best Fit for a Technical Project Manager Job Description
How to Create a Project Plan
To help project managers effectively outline a project plan for their next stream of work, let's outline the six necessary steps in creating a project plan. 
Create a Scope Statement
A scope statement documents the project goals and outcomes. Once project managers understand the stakeholder requirements, it is essential to define the scope, as it will serve as the foundation of the project plan. Moreover, by outlining project scope boundaries, a project manager can distinctly define the roles and responsibilities of all the stakeholders in the project and minimize any unapproved tasks from popping up. 
Create a Statement of Work (SoW)
A Statement of Work (SoW) includes information about the project's needs, components, and timetables. As a legally enforceable contract that specifies the amount a client will pay to an organization for particular deliveries, it is an essential document for both parties involved. Moreover, an SoW aids in preventing scope creep and changing project requirements that impede a project's progress. 
Conduct Research
From arranging stakeholder meetings to analyzing project risks, conducting research is an essential step for a project's success. At this stage, a project manager examines the key factors. Such as project ownership, decision-making, dates and times when the stakeholders are away. Also, preferred communication methods, and team dynamics to define ownership of individual tasks. 
Design the Project Plan
The next step in the planning phase is to draft the individual components of the project plan. While drafting the project plan documents, think about the following: 
Project Deliverables

: Even in the planning phase of a project, it is wise to pinpoint what exactly needs to be delivered at the end of its lifecycle.

Project Stakeholders

: This includes a list of participants involved in a project from start to finish.

Tasks and Milestones:

Consider the multiple milestones and project streams you'll need to manage simultaneously.

Resources

: Will you require additional funding, materials or extra staff?

Budget:

Consider making a business case to track return on investment (ROI).

Analytics

: Figure out how you will track progress and measure the success of your project.
Create a Project Schedule
After the plan is drafted, the project manager needs to break the tasks into sections and map tasks to deliverables. This step involves creating a plan. For assigning tasks to individual members of a project team to build a sense of accountability.
Review and Approve the Plan
The project manager must obtain stakeholders' approval before the project plan is implemented. To accomplish this, they should build a strong rapport with stakeholders and gain their confidence.
How Project Planning Can Improve Your Organization and Career
Even the most promising project plans and strategies fail if they aren't effectively executed. The best way to ensure project success is by learning to employ proven project management methodologies used by some of the biggest and most agile organizations in today's business landscape. Enrol in Emeritus' online project management courses offered in association with the world's top universities to master the in-demand project planning and other project management skills to make a difference in your career and organization. 
By Rupam Deb 
Write to us at content@emeritus.org