How is Rajpreet Kaur's Startup Making India Happier, One Woman at a Time?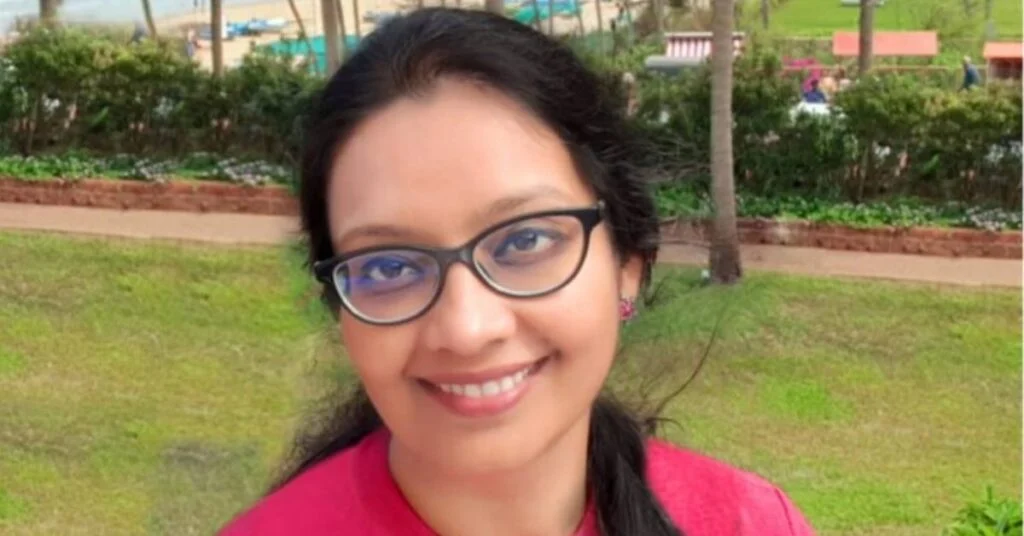 When Mumbai-based startup founder, Rajpreet Kaur, knew that for her entrepreneurship idea to succeed, she had to solve a big problem that needed urgent attention. In a country with 662 million women, an idea that focused on their mental well-being was an ideal one. Rajpreet enrolled in Wharton's Entrepreneurship Acceleration Program, to scale her business, Say Cheese.
Most women in India have been brought up in an environment where they think only about other people's happiness. When faced with the simple question – are you happy? – many women in India say they are not. In fact, India ranked 139 out of 149 countries in the UN's World Happiness Report 2021. Participation in the workforce is dropping among women both in urban and rural areas.
How can women achieve this elusive, but soul-quenching, happiness?
A corporate finance executive may sound like an unlikely candidate to take on this challenge. However, after 15 years of being on the fast track, she is exactly the right person.
Rajpreet Kaur's story is the story of every bright young student who sacrificed her hobbies to excel at her studies. After an engineering degree and MBA, she worked tirelessly. Tata Consultancy Services, The Bharti Group, HSBC, and Standard Chartered Bank, were some firms she was a part of. Export management and trading derivatives options aren't known to be nine-to-five type jobs. Rajpreet thrived in such an environment too!
And her story probably would have continued on the same path. But for some profound experiences that started shaping a new perspective. For one, motherhood. Second, a recognition that there was something missing and her life surely had a larger purpose. After six years of juggling the duties of parenthood and the corporate world, Rajpreet set out to find her Ikigai, the Japanese concept of finding joy in life through purpose.
She evaluated nearly 27 different entrepreneurship ideas, one rose to the top. Commencing with market research, asking 500+ women about their challenges and what prevents them from achieving true happiness.

Entrepreneurship Idea To Thriving Business 
Launched in December 2020, Say Cheese is a platform dedicated to moving women towards greater happiness – whatever that means for them — by providing holistic and personalized solutions for the myriad of challenges that women face across careers, relationships, and health. To reduce this to mental health, or even wellness would be selling short the vision of this entrepreneurship idea.
How is the Say Cheese Happiness Model built?
Global research

Cultural wisdom

Team's own experiences
It all begins with knowing your starting point so you can measure progress.
Say Cheese measures one's current happiness levels with the help of its proprietary assessment tool called HER (Happiness Evaluation Report). The platform offers holistic solutions after identifying the challenges and constraints.
This is across three pillars – career, relationships, and health. And four dimensions for the user to build her personalized journey:
Self

Individual experts

Service providers companies

Other women in the Say Cheese Community
Additionally, the platform intends to build high-tech tools (such as advanced machine learning algorithms). This will help with better and faster match potential solutions and services to the user's challenges.
Rajpreet jokes that hers is a startup with 200 years of experience, a nod to her world-class advisory and the Core Leaderships team, who share her passion for making a meaningful difference for millions of women in India – and beyond. Her company was already incorporated at the time she enrolled in Wharton's Entrepreneurship Acceleration Program, making it a great fit since the curriculum is largely focused on scaling your business.
"I had taken an agile approach from the start, and the Wharton program validated my instincts and gave me the right language to describe it and a methodical approach for achieving scale," says Rajpreet.
"The support I received was outstanding and the pitch contest proved to be the perfect environment for building confidence in my vision."
How Did The Wharton Program Help Scale Her Business?
Say Cheese was a finalist and ultimately chosen as the 1st Runner-up in the pitch contest that is held as part of the Wharton Entrepreneurship Acceleration Program. The Wharton entrepreneurship community, senior faculty, and blue-chip venture capital firms such as Sequoia and Bertelsmann judge the contest. Gaining access to this community helps founders expand their networks and garner insights on achieving scalability. In the grips of a pandemic, the fully-online program saw participation from 150 entrepreneurs from across the world for the fall 2020 cohort.
Say Cheese competed against a number of firms in various sectors, including Information Technology, Food and Beverage, Healthcare, Financial Services, and Travel. The distinguished panel of judges evaluated all the entrepreneurship ideas before selecting the winning pitches. As the 1st Runner-up, Say Cheese won prize money to advance the growth of the company. Rajpreet says,
"When you are bootstrapped yet ambitious, every bit counts. The validation from top VCs is priceless and a great confidence booster."
Read more about Rajpreet's journey on her website.
Learn more about the Wharton Entrepreneur Acceleration Program: Scaling Your Business.
View all online entrepreneurship courses offered by Emeritus. 
By Michelle Massa