What is a CIO and Why Does This Role Matter?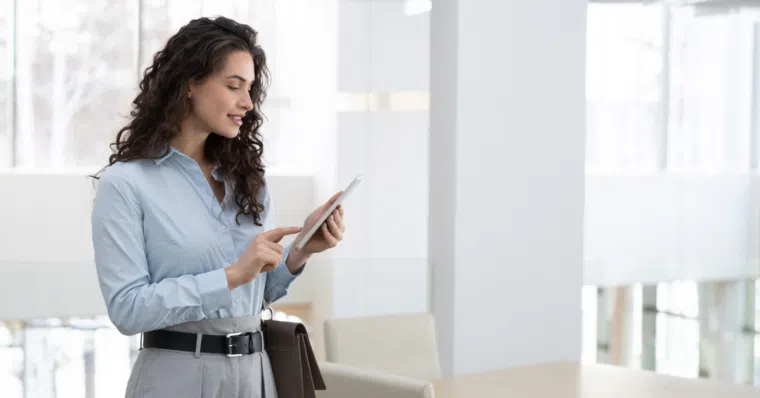 As one of the high-ranking executive members within a company, the Chief Information Officer (CIO) oversees the company's entire computer and information technology (IT) systems. To understand why this is such a key role, here is a more detailed understanding on what is a CIO, their responsibilities, and the skills and qualifications required to get this job.

What is a CIO?
A CIO oversees the management and implementation of information and computer technologies to deliver desired business outcomes. In companies where technology is core to the business, this position is crucial for driving strategic, technical, and management initiatives to achieve business growth. They do this by leveraging technology on the one hand, and mitigating the risks associated with using technology, on the other.
Evolution of the CIO's Role
In the 1980s, a CIO was primarily responsible for maintaining the internal network of computers, databases, and communication channels. However, with the evolution of business technology to encompass cloud computing, Big Data, and mobile technology, the role of a CIO has expanded as well. They now need to keep the company's technology systems in tune with global changes. For that, they have to stay abreast with the latest technology trends and incorporate those that offer a competitive advantage to the business.
What Does a CIO Do?
Now that we've answered what is a CIO, let's look at what they do. They are responsible for implementing the right information technology and computer systems in an organization. Some of the day-to-day tasks include:
Approving the purchase of IT equipment

Managing the IT department and its team members

Overseeing network and system implementations 

Vendor management to optimize for factors such as costs

Staying abreast with the latest IT trends and technologies

Strategizing to create solutions that serve business needs

Coordinating with other executives to determine best practices
How Important is a CIO?
In an increasingly technology-driven world, this c-suite position has to take up strategic responsibilities like other C-suite executives to drive the company's vision. Also, as companies are increasingly dependent on technology, downtime costs are worsening, making the role of a CIO even more critical. 
What are the Key Differences Between a CIO and IT Director?
Many times, people wonder what is a CIO and do they fulfill the same role as an IT Director. A CIO focuses on an organization's technology needs on a strategic level, wherein they formulate the required policies and processes to maintain the proper IT infrastructure. IT Directors, on the other hand, focus on supervising the daily operations of the company's computer network and identifying areas of improvement. Typically, IT Directors report to CIOs.
What are the Key Differences Between a CIO and CTO?
Though the CIO and the Chief Technology Officer (CTO) are in executive positions, they have different daily responsibilities and areas of focus. While a CIO oversees all the IT operations, a CTO has to manage the vertical consisting of engineers, product developers, and designers who create software and applications for the company's customers or external stakeholders. In short, CIOs focus on internal stakeholders, while CTOs focus on external stakeholders and deliverables.
What are the Key Differences Between a CIO and CISO?
Chief Information Security Officers (CISOs) work as specialists to ensure the IT security of an organization, whereas a CIO works more as an IT generalist with a focus on the overall IT strategy of an organization. A CISO heads all the security initiatives and develops expert-level, specialized knowledge for the IT security team. Learn more about the CISO role. 
What are the Qualifications for Becoming a CIO?
Till a few years back, a background in computer science or a related field and a decade or more relevant experience were sufficient for this position. However, in current times, the qualifications are more complex. Experience in areas such as project management and information technology governance can help you stand out in the highly competitive pool of candidates contending for the position. There are also some specialized CIO courses tailor-made for this C-suite position. 
How to Gain the Skills to Become a CIO
Below are some of the most commonly found skills of a CIO. You can also read more about how to become a CIO in our related post. 
1. Ability to Transform
Technology implementation can be a challenge and affect the behavior of both internal and external stakeholders. For this role, companies tend to want a candidate with experience in transforming the organization and its processes via technology. Focus on driving such changes in your current role to help you prepare for your next role as a CIO.
2. Business Acumen
A CIO must have the business acumen to ensure that the technology changes made by the company have the requisite business impact. This includes anticipating and tracking changes in customer behavior, increasing sales, or even enhancing company data security after the technology implementation. In your current role, show a keen interest in your work's impact on the business.
3. Strategic Thinking
CIOs need to bring the company's vision and business plans to life through the strategic implementation of technology solutions. Therefore, anyone getting interviewed for the CIO position will be tested on their strategy for implementing specific technology to bring about business outcomes such as reduction in cost, increase in sales, and so on.
4. Driving Project Efficiencies
In addition to implementing new projects, a CIO needs to have the skill of resuscitating past projects, such that they can have better outcomes. Learn how to improve the efficiency of various projects to show your competence in this area.
5. Vendor Management
Traditionally, vendor management has been more about optimizing for cost efficiencies and Service Level Agreements (SLAs). But with the rapid technological evolution, a CIO needs to work with new vendors that can provide the latest technology solutions at affordable prices. So start building a vendor network that can help your role as a CIO.
6. Affinity for Data
Data is the new currency, and businesses leveraging the power of data can evolve much faster. While all technology tools come with dashboards and reports, a CIO must guide the team on implementing these correctly to drive better business outcomes.
What Makes a Great CIO?
Great CIOs are trusted advisors to other executives and the board. They must take an active part in transforming organizations by leveraging the advances in technology while keeping internal and external stakeholders' positions in mind. Here's a list of some attributes that make a great CIO:
Up-to-date knowledge and relevant skills

Ability to communicate with various stakeholders

Leadership qualities

Data-driven decision-making

Problem-solving ability
Having understood 'what is a CIO', if you want to take the next step in your career and enter the executive circle in this role, you need to hone your leadership ability. A great place to start is through the Chief Information Officer (CIO) Program at NYU Tandon School of Engineering which is designed by world-class faculty using the latest industry research and insights.
By Priya S
Write to us at content@emeritus.org

{"@context":"https://schema.org","@type":"FAQPage","mainEntity":[{"@type":"Question","name":"What is a CIO?","acceptedAnswer":{"@type":"Answer","text":"A Chief Information Officer (CIO) oversees the management and implementation of information and computer technologies to deliver desired business outcomes. In companies where technology is core to the business, this position is crucial for driving strategic, technical, and management initiatives to achieve business growth. They do this by leveraging technology on the one hand, and mitigating the risks associated with using technology, on the other."}},{"@type":"Question","name":"What Does a CIO Do?","acceptedAnswer":{"@type":"Answer","text":"They are responsible for implementing the right information technology and computer systems in an organization. Some of the day-to-day tasks include:\n\nApproving the purchase of IT equipment\nManaging the IT department and its team members\nOverseeing network and system implementations \nVendor management to optimize for factors such as costs\nStaying abreast with the latest IT trends and technologies\nStrategizing to create solutions that serve business needs\nCoordinating with other executives to determine best practices"}},{"@type":"Question","name":"How Important is a CIO?","acceptedAnswer":{"@type":"Answer","text":"In an increasingly technology-driven world, this c-suite position has to take up strategic responsibilities like other C-suite executives to drive the company's vision. Also, as companies are increasingly dependent on technology, downtime costs are worsening, making the role of a CIO even more critical. "}},{"@type":"Question","name":"What are the Key Differences Between a CIO and IT Director?","acceptedAnswer":{"@type":"Answer","text":"Many times, people wonder what is a CIO and do they fulfill the same role as an IT Director. A CIO focuses on an organization's technology needs on a strategic level, wherein they formulate the required policies and processes to maintain the proper IT infrastructure. IT Directors, on the other hand, focus on supervising the daily operations of the company's computer network and identifying areas of improvement. Typically, IT Directors report to CIOs."}},{"@type":"Question","name":"What are the Key Differences Between a CIO and CTO?","acceptedAnswer":{"@type":"Answer","text":"Though the CIO and the Chief Technology Officer (CTO) are in executive positions, they have different daily responsibilities and areas of focus. While a CIO oversees all the IT operations, a CTO has to manage the vertical consisting of engineers, product developers, and designers who create software and applications for the company's customers or external stakeholders. In short, CIOs focus on internal stakeholders, while CTOs focus on external stakeholders and deliverables."}},{"@type":"Question","name":"What are the Key Differences Between a CIO and CISO?","acceptedAnswer":{"@type":"Answer","text":"Chief Information Security Officers (CISOs) work as specialists to ensure the IT security of an organization, whereas a CIO works more as an IT generalist with a focus on the overall IT strategy of an organization. A CISO heads all the security initiatives and develops expert-level, specialized knowledge for the IT security team. Learn more about the CISO role. "}},{"@type":"Question","name":"What are the Qualifications for Becoming a CIO?","acceptedAnswer":{"@type":"Answer","text":"Till a few years back, a background in computer science or a related field and a decade or more relevant experience were sufficient for this position. However, in current times, the qualifications are more complex. Experience in areas such as project management and information technology governance can help you stand out in the highly competitive pool of candidates contending for the position. There are also some specialized CIO courses tailor-made for this C-suite position. "}},{"@type":"Question","name":"What Makes a Great CIO?","acceptedAnswer":{"@type":"Answer","text":"Great CIOs are trusted advisors to other executives and the board. They must take an active part in transforming organizations by leveraging the advances in technology while keeping internal and external stakeholders' positions in mind. Here's a list of some attributes that make a great CIO:\n\nUp-to-date knowledge and relevant skills\nAbility to communicate with various stakeholders\nLeadership qualities\nData-driven decision-making\nProblem-solving ability"}}]}