Setting Employee Goals: Why It's Essential and How to Begin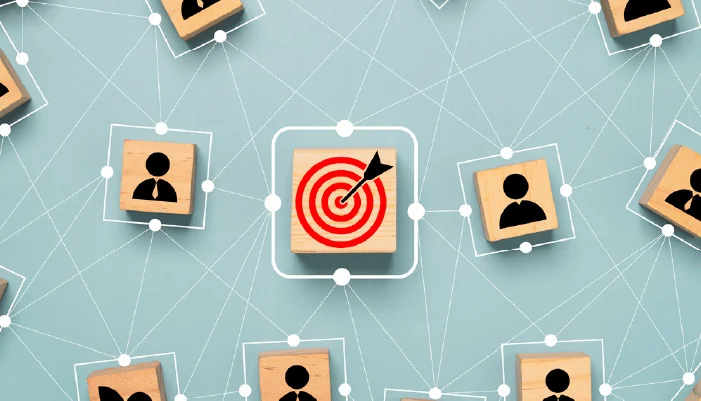 "If you want to be happy, set a goal that commands your thoughts, liberates your energy, and inspires your hopes." —Andrew Carnegie 
Increased workforce development → Improved productivity → Innovative, efficient output.
The new year holds many possibilities for you, your team, and your organization. To turn those possibilities into fruitful outcomes, motivate yourself and your team to set goals by asking, "What do you want to accomplish?" "What is the goal of the organization?" "How can we blend the two?"
The Importance of Employee Goal-Setting
Setting employee goals allows you and your employees to embrace purposeful work. By putting a plan in place, you can:  
Increase collaboration and employee engagement

Raise operational efficiency 

Offer data by which to measure outcomes 

Create a culture of wellbeing
How to Begin: Setting Employee Goals 
Solicit employee feedback on what goals your team would like to set and why—personally and professionally. Listening to your employees will help create an environment where they feel heard and supported. In addition, asking the right questions, such as what they would have done differently the prior year, can help you discover what your workforce wants to accomplish. 
Other steps managers can take include: 
Reviewing past employee surveys, performance reviews, and current operating plans to identify potential opportunities to make changes or fill in gaps 

Taking time to schedule one-on-ones with your employees

Keeping goals simple, concise, and SMART (which we'll further dive into later)

Coaching your employees while continuously asking them the

why

behind their goals 

Being transparent and sharing your goals as they relate to your team and the organization

Prioritizing goal-setting and scheduling related meetings weekly, monthly, and quarterly to stay on track

Dreaming big. Visualizing. Brainstorming with members of your team—as a group and individually
When helping your team set goals, think about promoting a growth mindset among employees and creating an environment where learning can be exploratory. In his TED Talk, Eduardo Briceño suggests there are two "zones" in which to gain knowledge. The learning zone and the performance zone. Although you can expect to make mistakes in the learning zone, this zone maximizes growth. On the other hand, the performance zone is where people tend to spend too much time—the tried and true of what is known.
Although each zone is essential, you can gain the most insight, stretch your mind, and create better outcomes in the learning zone. Therefore, spending time in both zones can yield the best results. 

SMART Goals for Employees
A guideline that can help make setting employee goals easier—as an individual employee or a team manager—is to follow the SMART rule. This acronym stands for specific, measurable, attainable, relevant, and time-bound, as defined below. 
Specific:

Narrow down your goals. By examining the previous year's outcomes, what objectives or initiatives can you and/or your team create to move the organization forward?

Ask your team where they aspire to be career-wise and create goals that match their development.

Measurable

: How can you measure your goals? Do your goals include data that you can quantify? If not, how can you rework the goals so that they do? 

Attainable:

What is achievable? Do the right resources exist to meet the goals?  

 
Relevant:

Are the goals

possible? If not, what are feasible goals given the environment? Do the goals make sense with what your employees and the organization are trying to accomplish?

Time-bound:

By when do you want to see results? How often are they measured? Daily? Weekly? Monthly? Quarterly? By year-end? 
By coaching your workforce and advising them on setting SMART goals, step by step, you will gain momentum in achieving them. And managers who share their goals with their teams can ensure their employees are in alignment.
Employee Goal Example
Employee Well-Being and Work-Life Balance
In any field, experiencing work-life balance is crucial. Using the SMART steps, managers can adhere to the following for employees to experience a work-life balance while increasing their wellbeing.  
Specific: The specific goal could be: "Allowing for work-life balance in terms of hours worked (40 hours) and participating in at least two wellbeing activities per week."  
Measurable: Look at current data on employee wellbeing activities your organization offers and set a target percentage to measure. How many hours are your employees working? What wellbeing activities does the organization offer, if any? Other items to consider include the following: 
Talk to your team to gather your data. How do they prefer to work? On-site, remote, or hybrid?  

What about hours? Does your organization offer flex time? Do employees take advantage of it? Does it differ by department? 

Ask: How do your employees define work-life balance? How do they define wellbeing? Are steps in place to allow for their definitions? What does the organization offer in terms of wellbeing activities?  

Review absenteeism reports to find patterns 

Create checklists to ensure specific steps are administered when employees attend new hire orientations so they are aware of what is available to them from a benefits standpoint 

Ensure follow-up meetings are in place (for example, weekly check-ins with staff)
Attainable: What is achievable by offering standardized hours and wellbeing activities? What steps need to be put in place? Possible solutions could be: 
Enhancing team collaboration with flexible schedules to allow for coverage when needed  

Providing education and resources to recognize and alleviate burnout and stress 

Offering family care solutions as part of your total rewards benefit package 

Rewarding your team for participating in wellbeing activities 

Encouraging walking meetings with your staff  
Relevant: How can you factor in the current pandemic environment when setting employee goals? What else is taking place within the organization that may prohibit you and/or your team from reaching your goal? What has been done in other industries? When looking at your goals monthly, examine your progress to see if you are in line with your original goal and adjust if necessary. 
Time-bound: What period are you targeting to determine if your goal is met? Break the year-end goal into shorter timelines to gain traction, celebrate milestones, and compare results. If up against deadlines, can your employees be rewarded when business allows?  

Once goals have been clarified, believe in your team's potential to reach their goals, and allow them to feel empowered to make decisions. Employees will be far more successful in achieving their goals than if they experience doubt from their supervisors.
And, if given an environment in which to fail safely, with SMART goals, employees will also benefit more than if not allowed to fail at all. 
By Meg Boyd
---
Schedule a meeting with the Emeritus Enterprise team to learn how we can work with you to deliver solutions to move your team forward—now and in the future.