Game Design: Step Into a Fun, Exciting Career for the Future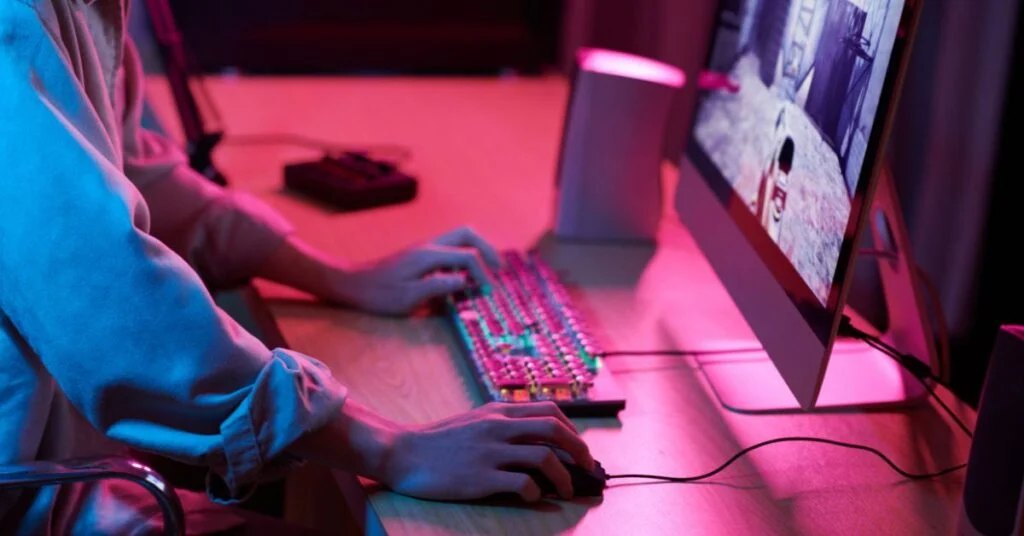 From combat games to brain teasers to jigsaws to crosswords to maze runs, games have never had to try too hard to spark interest and command the absolute attention of their audiences. Games have been around forever as a form of entertainment and engagement. It's hardly a surprise, then, that technological evolution has rewired the way we play games too. What's staggering, though, is the way modern gaming has strolled into the mainstream. It isn't only the domain of kids or diehard aficionados. And transformational modern game design over the past decade or more — certainly since the 2010s — has played its part.
The market size of the global video game industry stood at $178 billion in 2021. By 2025, that is set to grow to $268.8 billion. Entertainment, after all, is recession-, demographic-, and medium-proof. The continuous increase in the number of smartphone users, the deeper reach of the internet, and easy access to games are all playing a part in the expected gaming market growth.

The World of Modern Game Design
Game design, at least in the modern context when technology came into play, can be traced back to the 1970s, with the introduction of video game consoles and home computers. There's been no looking back since. Game design has been in lockstep with the incredible tech revolution. It has adapted, transformed, and even revolutionized the way people play games, what games they play, and who plays those games. Anyone who owns a cellphone will know the deeply impactful ever-uncoiling Snake or the mouthwatering Candy Crush.
Game design respects no age, no gender, and no demographic in its egalitarian pursuit to capture human imagination. A whole lot of credit for this goes to the brains behind their creations — the designers and developers who don't hold back when they plot and plan their games. Mikael Jakobsson, a faculty member at the MIT Game Lab says, "Players invest a great deal of time, money, and emotions into games, often as rewards for hard work and as a way to socialize with friends and family. Games and play occupy a special place in our lives, which makes game design a very special craft."
The Elements of Game Design
Special it certainly is. But what makes a game attractive enough to get people hooked? Like every other form of entertainment, it's the promise of experience, ease of use, and a great story. Today, though, with consumers getting smarter and technology getting better, games should be a visual treat. Even the iconic Pac-Man in its uncountable iterations has become snazzier (it even spawned a cartoon series). Having said that, there are some elements that game designers should always consider.
1. Optimizing the Player Experience
Ensuring gamers get the most out of the game is a priority. To do so, designers need to create designs that have easy-to-navigate interfaces and menus. There can be such a thing as overdoing the design and confusing players, though. So, keep things simple and intuitive as far as possible.
2. Building an Engaging Narrative
While designing the game, think about the main factor that can hook your player. Would it be a chisel-jawed assassin, an impossible-to-reach target, or slaying a dragon? The hook is what will draw the players and keep them there.
3. Pay Attention to the Audio Effects
Your game could be straightforward or an immersive 3D edge-of-the-seat thriller. What can amp it up and keep it going is a great soundtrack or background music. Sound can be absolutely anything — it can help players navigate, indicate a milestone, set the mood, etc. So, ensure you think about the audio end of things in game design too.
4. Ensure a Seamless Control Scheme
The tools of your game or the control scheme — the mouse, the keyboard — should be easy for players to use and control. It should have seamless functionality as they progress through the game.
5. Create a Powerful Visual Aesthetic
We live in a hyper-visual world, so an attractive aesthetic is always a good way to draw in the players.
ALSO READ: How to Become a Game Developer and Create Great Gaming Experiences
Game Design and its Designer
So, you have an idea about the broad elements that go into a good game. Now find out what the designer's role is. Game developer is a term often used interchangeably with game designer, though they do have distinct meanings. A designer is the one with the idea and the concept, the story, and the characters. A developer is the one with the technical know-how to bring the game to life and make it playable.
This is not to say that a game designer can't also be a developer. The creation of a playable game is an involved process, and as a game designer, you're required to wear multiple hats. It's also important to know that designing cannot be considered in isolation from other wider influences.
"Game design draws on other design traditions like industrial design and architecture, as well as other technical and artistic practices. But it also offers unique challenges and possibilities, which is why I find it especially rewarding," asserts Jakobsson.
As a designer, you are responsible for building on the idea, creating an interactive narrative, creating prototypes, and working on the mechanics (if you are developing it too). The other option is working with a team of people with diverse skills to get the game going.
If you work with a team, the designers on board perform different functions:
A lead designer, as would be obvious, is the head honcho, as it were. They supervise other team members, but the big job is to collect and organize ideas into a document (it even has a name: the game design document or GDD). They perform the role of a project manager by scheduling, supervising, and allocating tasks to other designers.
Content designers sit at the creative wheel, plotting, planning, and characterizing the game design. Game mechanics look at the technical aspects of making the game playable. Level designers are essentially set designers of a sort. They build the environments the character lives in or the backdrops for puzzle or maze games. Character-based games even have writers script out the dialogues. And, to sink their teeth into their jobs, a game designer's role starts with one inescapable objective: to know your audience.
Equal-Opportunity Playing Field
Unexpected as it may seem, the gaming audience is rich with diversity, transcending age, gender, profession, and console of choice. Back in April 2021, an Accenture report found that the number of players, globally, joining the gaming craze would hit 400 million by the end of 2023. Of these new converts, 60% are going to be women, and while kids — the obvious demographic — continue to make up a healthy chunk of the total number of gamers, adults have joined the bandwagon too; the average age of gamers hits the sweet spot between 18 and 34 years of age. What's good news for the kids is that 70% of parents who were polled find there is a great benefit to their children playing games. Interestingly, 6% are over 65 years of age, at least in 2022.
Gaming is a universe unto itself, allowing people from different parts of the world to communicate, play, and engage in a fun way. Everyone loves a good game, and the sheer player diversity out there shows the potential that gaming has for building a more diverse world, breaking down stereotypes, and shedding biases. Philip Tan, an MIT Game Lab faculty member, gets it right when he says,
"Play is an important part of what makes us human. Being willing to play with each other gives us all a chance to share an experience, to find common ground, and to understand each other a little better."
And, in this changing world, you couldn't have chosen a better time to channel your creativity, gird up on the tech skills, and hop on to the game design bandwagon.
Get Your Game on and Skill up
Gaming is here, and it is flourishing. Game designers are the new thrill makers of a future-forward world. Harnessing the opportunity out there is easy, provided you know where to look. Emeritus' six-month program, designed by experts from the MIT Game Lab, offers the MIT xPRO's Professional Certificate in Game Design. You get to learn from the MIT Game Lab instructors, listen to guest speakers, finish a capstone project by applying what you've learned to create a functional game, and even get one-on-one career advice. This field is ripe for the picking. You'd only benefit by taking advantage of this opportunity. Play to win the future — maybe even change it for the better. As Tan says of the course,
"We hope that participants will see the value in bringing in a wider range of viewpoints, life experiences, and domains of knowledge so that they can create games that look and play very differently from what is currently mainstream in the game industry."
By Gauri Kelkar
Write to us at content@emeritus.org