Want To Switch To A Career In Digital Marketing? Find Out How Andrew Woller Did It!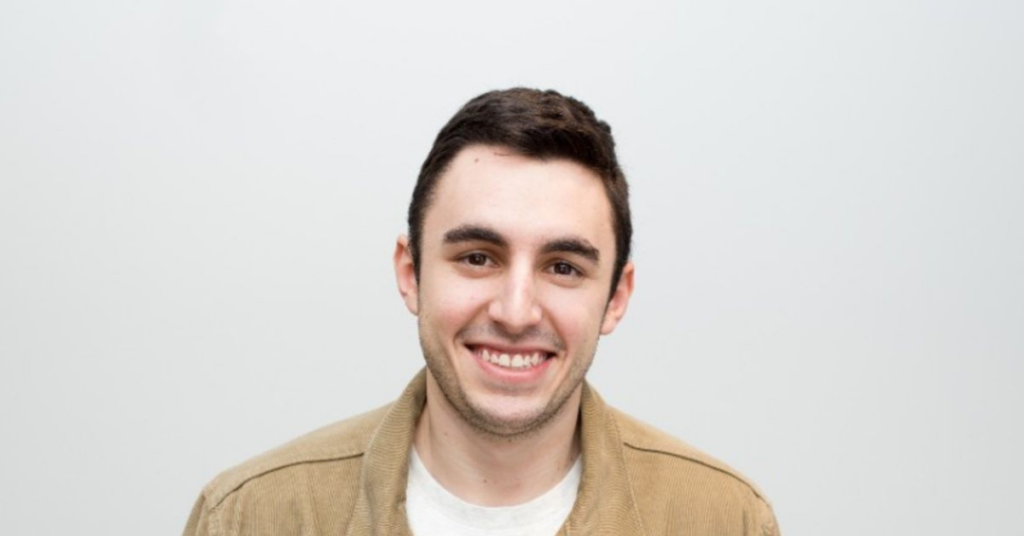 COVID-19 might have brought the world to a temporary standstill, but the pandemic didn't stop employees from switching jobs. The 2021 IBM CEO Study shows that 1 in 5 employees voluntarily changed employers in 2020. The report also shows that finding more purpose and meaning in daily work ranked as the second-highest reason for the switch. Andrew Woller, an ex–sales and account manager in 2020 too chose a career in digital marketing in 2021. This is the story of a man who reclaimed his passion for marketing and ventured into digital marketing from a sales-driven role.
"During the pandemic, I would walk into the office, work on each account, ensuring members were happy with their membership values. But I'd walk out at the end of each day feeling a lack of meaning. While I was grateful to be one of the fortunate ones to still be employed, I was seeking a role where I could make a tangible difference."

Why choose a career in digital marketing?
An introspection into his career choices and job roles drew Andrew Woller back to marketing as a discipline. A PSU graduate in marketing, his first introduction to digital marketing learning was during his senior year at school in 2017. Since then, the digital marketing landscape has evolved considerably and continues to grow substantially.
Digital marketing jobs are growing 112% faster than the U.S. national average job growth. Andrew did not miss this digital marketing industry trend either. Succeeding well in sales and customer relationship management roles throughout his career, Andrew thrived in sales environments. However, he found his job roles plateauing, which led him to pursue avenues to accelerate his career. He soon identified digital marketing as an industry that continues to grow year on year.
Businesses are spending a lot more on digital advertising today, and it is expected to surpass $526 billion by 2023. This opens up several avenues for those aspiring to build a career in digital marketing. The McKinley 2019 report shows that 61% of companies were actively looking to hire digital marketers on their internal teams.

Is a career transition easier post-pandemic?
Making that transition from one career path to another requires much thought and resolve. Andrew had to learn the most in-demand skills and techniques in a rapidly changing digital marketing landscape. He evaluated several learning options for digital marketing, including the graduate programs at his alma mater Penn State University. During his research, he discovered the Professional Certificate in Digital Marketing by Northwestern, Kellogg School of Management. Andrew shares, "I do truly believe that it's worth going to a business school with a top 10 program in the country. My chats with the Emeritus program advisor gave me clarity on the modules, assignments, and hours to expect as well the networks and connections the program could open for me."
Transitioning into a new career journey needs more than an advanced learning module. It demands dedicated hours of study by the participants, hands-on learning, and real-time application of the course material. That is what Andrew imbibed the most through the program. Over six months of the program, Andrew and his cohorts worked on real-world digital marketing challenges. Participants test different marketing campaigns, map customer journeys on social media, and learn the technicalities of managing various online campaigns.
Switching to a Career in Digital Marketing? Start Learning Now!
Andrew shares that this practical learning helped build his confidence to perform daily tasks. As an Ad Operations Manager, Andrew is responsible for large volumes of online promotions and advertising campaigns. His role requires him to work with several sports betting operators to manage their promotional ad campaigns and ad links at a given time. Ensuring the delivery and performance of each campaign is what Andrew excels at.
What started as an online learning journey so that Andrew could get his foot in the door has now led him to a job in an entirely new industry. He believes in the potential of upskilling, continuous learning, and the need to move out of a comfort zone to grow.
"I took that leap of faith, and I think people need to do that as well. Especially with everyone working from home, it's super important to get out of your comfort zone to learn something new and continue to upskill for your personal growth. I decided to break that barrier, go back to school, connected with so many people, learned something new, and succeeded to get here. Who knows where I'm going to go from here! I prioritize learning now, and I prioritize continuing to develop my skill set."
Inspired by Woller's switch to a career in digital marketing? Learn more about the Kellogg Professional Certificate in Digital Marketing Program