What 1,000 High-Performing Professionals Across the UK & Europe Told Us About How They Power Their Career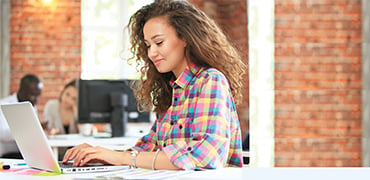 The COVID-19 pandemic has officially ended—but uncertainty persists in the wake of several years of tumult and ongoing concerns about the global economy. Even as companies and consumers tighten budgets, rapidly expanding skills gaps demand immediate action.
Last month, the World Economic Forum reported that nearly half of workers' current skills will be disrupted in the next five years—and businesses see investing in learning and development to address those goals as the best way to improve their prospects. As emerging technologies like generative artificial intelligence (AI) threaten many existing jobs, consumers are also conscious of the need to upskill in new areas. Nevertheless, many consumers and corporations have struggled to find effective and affordable professional development solutions.
To assess attitudes toward investing in education in today's climate, Emeritus recently surveyed 969 high performing professionals at companies across the UK & Europe. The results offer clarity into professionals' priorities, concerns, and goals related to education—all valuable insights for organizational L&D leaders and learning providers. Here are some key takeaways below.
1. Macro developments make high-performing professionals more interested in pursuing further education
Nearly half of the respondents reported that recent global developments have increased their interest in pursuing further education. Despite UK respondents' concerns about their education budgets, 58% expressed interest in further education, the highest proportion of any represented group. 
The primary reason consumers cited for this increased interest was the desire to improve their financial situation by receiving promotions, earning a higher salary, or attaining a better-paying job. Respondents also believe that upskilling is increasingly critical to remain relevant and professionally competitive in today's rapidly-changing macroeconomic environment.


2. More professionals are interested in online education 
Interest in pursuing online education increased at even higher rates than general education, with 54% of respondents stating that their interest has increased due to global trends. This sentiment was especially strong in the UK, where 63% of consumers indicated their interest has increased.
Respondents stated that the flexibility, convenience, and affordability of online options make them a compelling choice.

3. Fresh approaches to online learning mean adoption will continue to grow
Despite the end of pandemic restrictions, 65% of professionals believe that online learning adoption will continue to increase. This sentiment was strongest in the UK and Nordic countries. Respondents stated that the emergence of new online learning formats and technologies has made online learning a richer and more immersive experience and that its flexibility makes it fit into their lifestyles better than in-person options.

4. Barriers to education remain
Despite the widespread perception that further education is an effective tool for professional growth, many respondents reported concerns about the cost of education, with 41% agreeing that tuition is rising. Due to inflation and other economic pressures, some consumers are scaling back their education budgets or postponing education they would otherwise like to pursue due to finances. Many consumers also perceive the time commitment and potential scheduling challenges of educational programs as an obstacle. 
Other concerns included the reputation and outcomes of specific programs, potential loss of income while studying, and a fear of failing to complete a program or achieve professional goals. 

5. Professional education drives employee engagement
Many respondents believe education is essential to move their careers forward, so it's no surprise that they value employers who support their learning goals. In fact, 70% of respondents stated that they would choose a job with an organization that invests in employees' continuing education over one that does not. The majority also said that they would be more loyal to their employer if they offered professional education opportunities. Employer-provided education is particularly valuable within the current context of personal financial constraints.
Notably, the desire to learn and grow at work is not tied solely to concerns about advancement—80% of respondents said they feel more engaged at work if they are learning new things. Many also stated that increasing their self-confidence was a primary motivation for further education.
Finding The Right Online Solution
As the Emeritus survey demonstrates, ongoing education is a priority for most professionals in the UK & Europe amidst concerns about changing job and industry expectations. Online learning is an especially attractive option for many, and confidence in the value of online courses has risen thanks to the widespread adoption of remote work. 
For organizations, the data shows a clear opportunity to drive employee recruitment and engagement by offering employer-supported education. Learning providers and higher education institutions will also benefit from engaging with professionals who wish to upskill and reskill online on their own. To make the most of growing interest, both groups should focus on providing high-quality, reputable learning options that pair flexibility, support, and affordability.
Is your company seeking to retain high-performing employees and close skills gaps in critical areas like digital transformation, data & analytics, and sustainability? Emeritus supports employees, teams, and leaders at 90% of the Fortune Global 2000 by delivering effective learning experiences that combine the prestige and support of the world's best universities with the flexibility and affordability of online cohort-based learning.