Should You Opt For Leadership Training? Here Are 10 Reasons Why You Should!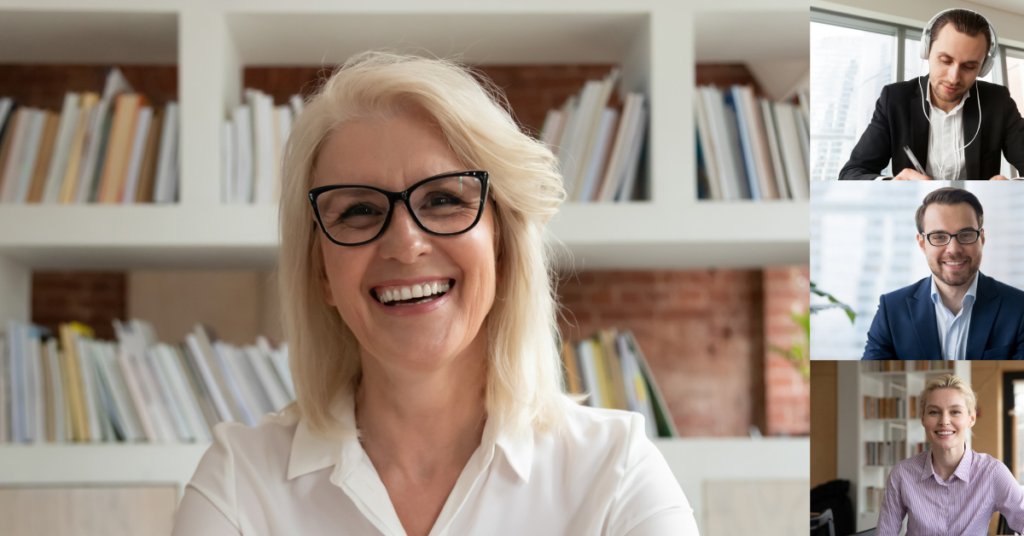 Behind every hard-to-please manager is an employee shaking their head. That begs the question, is leadership everyone's cup of tea? According to the Emeritus 2021 Global Career Impact Survey of 2,200 professionals worldwide, management and leadership ranked second (at 34%) on the list of the most critical upskilling needs for respondents or organizations. Statistically, therefore, professionals believe that good management will never go out of style. But what kind of leader can deliver this management, and where can you find them? That's the million-dollar question. And the answer to making that kind of leader lies in good leadership training.
What is Leadership Training?
Leadership training in its current evolved form is a relatively new concept, though it has been around for ages, especially in the corporate world. What has triggered the discourse around leadership training is the mobility-crushing COVID-19 pandemic. In its aftermath, companies are in dire need of leaders who can keep a cool head and a firm grasp amidst crises of unprecedented dimensions. 
Who Should Opt For Leadership Training?
The biggest challenge for a majority of leaders is finding professionals who they can mentor and guide into leadership roles. The current scenario has pivoted this situation. For instance, since the world has resorted to hybrid or remote work, organizations have expanded their criteria to fill leadership roles. As a result, any professional seeking to move into a management role is eligible for leadership training. 
Leadership Training is for Everyone!
Leadership can be demonstrated through all levels and kinds of work and tasks. It helps increase productivity, ownership and sparks a forward-thinking, problem-solving mindset in everyone. In addition, it's great for personal and professional growth. To summarise, entire organization can benefit from having competent, driven and empathetic leaders. 
Why are so many professionals opting for leadership training and development?
A crisis is the actual test of leadership, and leadership training is gaining momentum amongst professionals globally. Here's why:
1. Inspires a personal leadership narrative
From C-suite professionals to aspiring leaders, everyone has a distinct leadership style. Leadership training helps professionals effectively align their vision with their mission. In addition, training allows for a glorious marriage between leadership and an organization's collective growth.
2. Enhances career development
The right career move requires marketing skills like no other. Leadership training allows professionals to understand their strengths and weaknesses, in the safety of classrooms. Also, it gives them the confidence to approach their goals in a measured manner. 
3. Adds clarity to the vision
Training is ideal for professionals to take a step back from the daily grind and look at the big picture.
Where do they see themselves within the company?

How can they drive the company towards its goals?

What kind of short–term and long-term goals would they prioritize?
Training also helps add a sharp outline to the blurry vision of professionals looking to make it big in the management arena.
4. Equips employees with tools for growth
'Leaders are born' is a debilitating myth. There is no established connection between one's genes and their aptitude for leadership. A professional who agrees to learn, unlearn, and build oneself is just as qualified to become a manager. Leadership development equips professionals with the right tools to nurture the leader within.
5. Teaches better communication
A professional with a great vision, but without the right communication strategy falls short of being a leader. As per the Global Leadership Forecast 2021, leaders prefer to spend 41% of their time interacting. However, in the current scenario, most managers only spend about a quarter of their workday i.e. 27%, interacting with others. When leaders interact more with their teams, they learn to recognize that different individuals listen, respond, accept, and act differently. This in turn helps them improve their communication skills. 
Leadership training can help potential leaders communicate effectively with people of all ages, backgrounds, customs, and cultures. This helps them earn trust, build a rapport and motivate teams to achieve more. 
6. Teaches new skills and values
An ideal leader is willing to learn and unlearn concepts. Training highlights an individual's strengths and covers up for weaknesses by equipping the learner with skills to counter any problem. According to the Global Leadership Forecast 2021, on average, leaders report spending nearly 4.4 hours per week learning. Interestingly, they would prefer to spend about 7.5 hours. Now that's an eye-opener!
Additionally, a few examples of the kind of skills you stand to gain in a training program are:
How to effectively communicate with authority, subordinates and colleagues 

Delegating and assessing the needs of your team members 

Providing insight and solving problems without creating any panic 

Opening gateways to creative and innovative thinking
7. Boosts confidence
The lack of leadership training and development leads to stagnation of present and future leaders. The Global Leadership Forecast 2021 found that 1 in 4 leaders indicate that leadership development programs were absent or of low quality within their organizations. So, professionals seek external training to ensure that they are ready to face the incoming challenges even if they do not hold a managerial position. 
8. Enhances emotional intelligence
Empathy is a vital trait for a leader to imbibe. Conversely, lack of appreciation and empathy is the frontrunner for major employee burnout. According to the Global Leadership Forecast 2021, empathy tops at 17% in skills required by leaders to prevent burnout. Click here to learn more about emotional intelligence. 
9. Teaches the art of influencing
Professionals opt for training to enhance their influencing skills. In addition, training helps cover a broader scope of fellow professionals, even those you do not directly have any authority over. 
10. Helps navigate through mistakes
Even a good leader makes mistakes. However, a trained leader can avoid errors to a large extent and navigate to safety if a mistake is made. Training professionals in problem-solving and crisis management is the fastest way to ensure that future leaders don't repeat past mistakes. 
How does leadership training give you an edge?
According to the Global Leadership Forecast 2021, coaching and mentoring are areas where leaders are least satisfied, along with performance management programs. These programs are simply nonexistent for many leaders, but among those that do have them, few rate them as being high quality. Leadership development programs give you an advantage even if you don't have a mentor. Leadership opportunities are always on the horizon, so simply add to your benefits if your company supports leadership development wholeheartedly. 
Organizations today are complex and challenging to manage. According to the Emeritus Impact Survey 2021, 96% of learners found that our programs positively impacted their careers. You can accelerate your path to becoming a successful leader by choosing a high-impact course from a global university. 
Moreover, leadership training enhances your chances of a successful career without dedicating yourself exclusively to learning. You can learn on the go and on the job! If you also want to unlock the potential within to become better at what you do and also lead, you should pursue a course that's just for you! 
By Iha Sharma