The Top 7 Innovative Machine Learning Courses: Rebuilding Transformation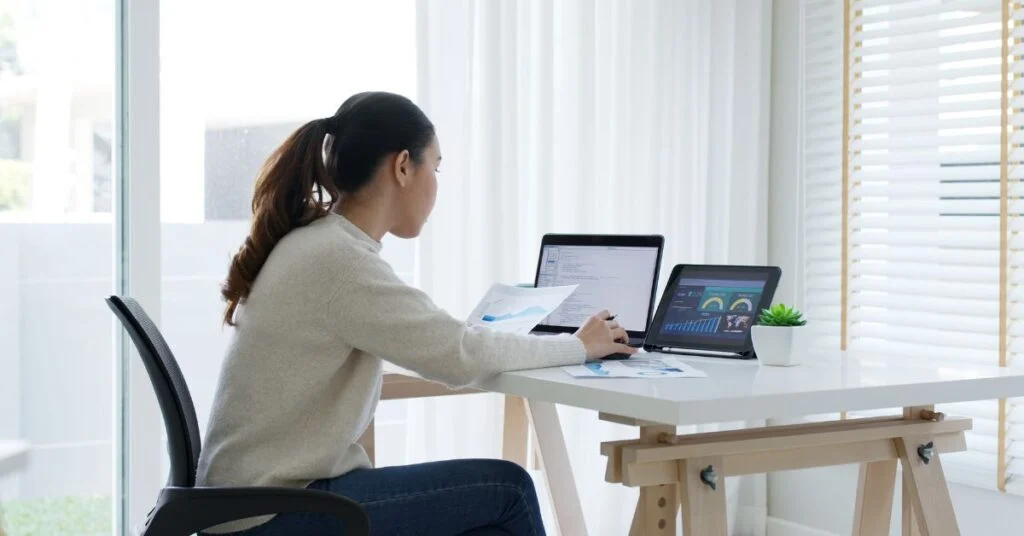 A 2021 Gartner report predicts that, by 2025, over 70% of all organizations will shift from big to small and wide data, indicating long-haul transformations in the integration of industries with Machine Learning (ML) and Artificial Intelligence (AI). As a result, the demand for talent who can comfortably meet the challenges of these shifts is also on the rise. 
Competition is intense for the top jobs in this field and machine learning courses have emerged as an essential tool to give candidates an edge. Choosing the most relevant course for your skill set is central to jumpstarting your ML career. The following seven online machine learning courses deliver the finest industry-centric approach to the subject and enhance your digital transformation training. Take a look.

Introduction
A five-month course focusing on the real-life applications of supervised and unsupervised learning such as classification models and recommender systems. With Python as the programming language, this course offers a strong prelude to the world of coding and ML.
Who is This Course for?
This course provides a thorough undergraduate knowledge of statistics, making it perfect for students from a STEM background or professionals with working experience in data analysis.
What You'll Learn?
Selecting data models and automating learning processes

Fundamentals of Python: Data types, writing functions, popular data science packages

Learning to build regression models 

Creating probabilistic data models, classification models, and unsupervised models that enhance their pattern-finding capabilities 

Data visualization and cleaning
How Much Does it Cost?
Columbia's applied machine learning course costs $2,350.
ALSO READ: What is a Machine Learning Model? How is it Helpful?
Introduction
NUS' four-month machine learning course curates a deep conceptual understanding and practical application of reinforcement learning, concepts of underfitting and overfitting, supervised learning, and unsupervised learning. Designing neural networks to enhance the decision-making faculties of models is also a central aspect of the curriculum.
Who is This Course for?
This course is designed for people with a background in coding and who are interested in diverse branches of data analysis such as market analysis, business analysis, or financial analysis.
What You'll Learn?
A theoretical and practical introduction to machine learning and RapidMiner environment

Real-life application of regression analysis and decision trees

Designing hierarchical and K-Means clustering

Principles and applications of reinforcement learning and deep neural networks

Problems of machine learning fairness and data bias to promote diversity
Introduction
This two-month machine learning course helps students adopt the mindset of data scientists in real-life applications. Powered by peer discussion groups, case studies, simulation, and sentiment analysis, Rotman delivers a most comprehensive machine learning course in a short period.
Who is This Course for?
The course would best suit C-level executives, machine-learning consultants, project managers, technologists and functional leaders.
What You'll Learn?
How to tap the data science mindset and apply it to real-world business issues

Unsupervised learning and fundamentals of clustering

Regression analysis and supervised learning

Working with Support Vector Machines (SVMs)

Neural networks and reinforcement learning

Natural Language Processing (NLP)
ALSO READ: 4 Types of Machine Learning and How to Build a Great Career in Each
Introduction
Carnegie Mellon University (CMU) offers a three-month specialization course on machine learning for data science professionals. A thorough theoretical introduction of the latest industrial techniques in machine learning coupled with deep practical insights by experts, allows you to apply the knowledge to any domain trying to integrate machine learning in their workflows.
Who is This Course for?
IT engineers, data scientists (architects, analysts, business analysts, etc.), and technical managers who lead or participate in innovative solutions for business pain points.
What You'll Learn?
Model selection and regularization to combat overfitting

Linear regression and binary logistic regression

Optimization by Stochastic gradient descent

Neural networks and backward propagation

Decision trees, k-NN algorithms, and other learning paradigms
How Much Does it Cost?
This three-month certification costs $2,500.
Introduction
UC Berkeley offers an extensive six-month course that takes your ML and AI application knowledge to a new level. Practical experience in handling the recent cutting-edge technology, career guidance by professionals, and a professionally updated GitHub portfolio, will help jumpstart your ML career.
Who is This Course for?
The advanced course best suits IT professionals, engineers, data analysts and STEM graduates. Its prerequisites include a bachelor's degree, introductory programming skills, and strong math skills.
What You'll Learn?
Basics of the latest ML concepts and identifying relevant models

Data analysis fundamentals

Decision trees, linear regression, multiple regression

Ensemble techniques such as GBM and Random Forest

Gradient descent and logistic regression

Time series analysis and forecasting

Deep neural networks and NLP
How Much Does it Cost?
This extensive program will cost you $6,375.
Introduction
This is a massive six-month course that focuses on fundamental and advanced concepts of ML to build real-world data models that meet specific business challenges. With Python, Jupyter, and Numpy, students gain an all-encompassing approach to refine decision-making and improve the predictive performance of models.
Who is This Course for?
This course is designed for advanced STEM graduates, engineering professionals, IT experts, and data analysts belonging to any domain.
What You'll Learn?
Machine learning foundations leading to evaluating predictive performance

Learning from data

—

supervised, unsupervised, SVM, logistic regression, Bayesian optimization

Deep learning–neural networks (convolutional), hyperparameters, reinforcement learning, transparency
How Much Does it Cost?
This course costs $3,396.
Introduction
This is an 11-month diploma e-learning program that makes you ready for all the practical challenges of integrating AI and ML with different industries. The course is also a launchpad for young professionals adept in Python and those aspiring for careers in ML and AI integration of industries.
Who is This Course for?
This course is perfect for anyone interested in data analytics, who are well aware of the fundamentals of statistics, and have an intermediate knowledge of Python. The diploma program is tailored for STEM graduates, engineers, C-level executives, technical project managers, among others.
What You'll Learn?
A thorough understanding of Python and developing coding skills

Regression basics, model selection, clustering methods, sequential data models, and recommendation systems

Neural network tuning, convolutional networks, natural language processing models

Deep learning and its industrial applications
How Much Does it Cost?
This diploma program will cost you $3,300.
ALSO READ: What is Classification in Machine Learning and Why is it Important?
Are Machine Learning Courses Worth It?
Both online and offline machine learning courses arm you with solid industry knowledge which proves a lot more valuable when facing unique challenges every day. A specific hands-on approach to certain problems will also impress your recruiters at a time when IT professionals could witness a 15% surge in demand between 2021 to 2031, according to BLS.
Further, acquire the skills and knowledge of machine learning and artificial intelligence through these online courses from the best-reputed global universities in association with Emeritus.
By Bishwadeep Mitra
Write to us at content@emeritus.org