5 Best Books on Critical Thinking for a Successful Career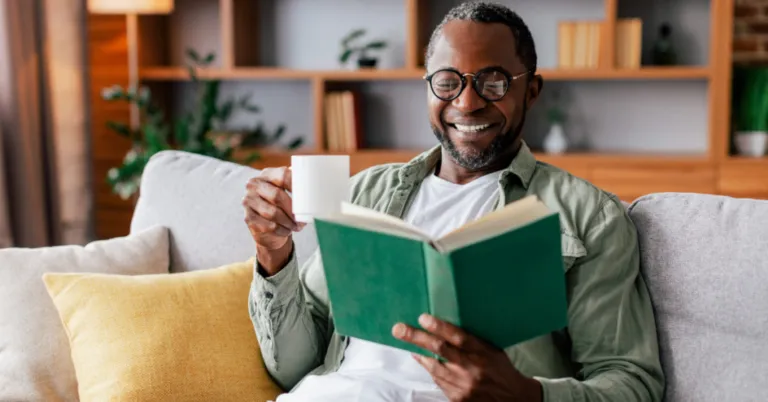 In the present business landscape, discussing the future of work is impossible without mentioning 'Big Data,' 'automation,' and 'artificial intelligence.' However, even the most sophisticated technology is useless without critical thinking, which broadly means the ability to think clearly and rationally about what to do or what to believe. According to the World Economic Forum's Future of Jobs report, critical thinking is one of the must-have skills in the next five years. Given that it gives a boost to career advancement across industries and roles, here is a selection of the best books on critical thinking that will help you hone this skill further.
Best Books on Critical Thinking
1. Thinking, Fast and Slow by Daniel Kahneman
Goodreads Rating: 4.17
Biases, selective reasoning, and distortion are impediments to critical thinking, as is illustrated by Kahneman in his book. In essence, a New York Times bestseller, the book distills a lifetime of research on cognition and distinguishes two modes of thought: a) emotional and instinctive, and b) logical and deliberative. Additionally, focusing on the matters of heuristic biases, choice, and overconfidence, he showcases the vital role that critical thinking and mindfulness play in our interactions with the world.

Emeritus Insights is a daily learning platform with 5000+ lessons from the world's best-selling books, top faculty, subject matter experts and exclusive lessons from Harvard Business Review. Get insights in bite-sized video lessons, share it with friends and colleagues and learn across a wide range of topics to shape your success.
2. Factfulness by Hans Rosling with Ola Rosling and Anna Rosling Rönnlund
Goodreads Rating: 4.36
The blurb defines Factfulness as the "stress-reducing habit of only carrying opinions for which you have strong supporting facts." In this book, the authors suggest that the majority of people tend to believe that the world is in a poorer state than it is. Moreover, they attribute this worldview to misinformation and a lack of critical thinking skills. Touted as one of the best books on critical thinking, the book reveals certain natural tendencies or biases that distort our perception and highlights ten instincts that hinder us from perceiving the true state of affairs around us.
3. The Skeptic's Guide to the Future: What Yesterday's Science and Science Fiction Tell Us About the World of Tomorrow by Steven Novella with Bob Novella and Jay Novella
Goodreads Rating: 4.28
This book packs a compelling punch in taking a critical approach to the work of past futurists and examines their quirks, one prediction at a time. Moreover, the authors build upon their work by dissecting correct and incorrect estimations and the drawbacks of each era and offer their hypotheses of the distant future. In essence, the book acts as "a high-tech roadmap of the future" that urges readers to use their critical thinking skills, learn from the past, and strive towards a brighter future.
4. Predictably Irrational: The Hidden Forces That Shape Our Decisions by Dan Ariely
Goodreads Rating: 4.12
In this illuminating read on critical thinking, MIT behavioral economist Dan Ariely dismantles the assumption that we largely operate via rational decision-making skills. Combining research with day-to-day examples, he illustrates how emotions, expectations, and societal norms skew judgment and reasoning. In addition, Predictably Irrational reveals the most common types of mistakes we are prone to and how they are predictable, systematic, and stem from a lack of critical thinking. 
5. Think Again: The Power of Knowing What You Don't Know by Adam M. Grant
Goodreads Rating: 4.24
It's not often that we come across a book on rethinking, one that urges us to embrace the strength in being wrong. In fact, Think Again by organizational psychologist Adam M. Grant takes the reader through the struggle of rethinking our stance, the concept of argument literacy, and developing the right tools to unlearn and relearn. Additionally, he emphasizes the need for critical thinking skills that help us adapt to a rapidly changing world and influence those around us to bring about meaningful change.

Critical thinking is an invaluable skill at work, especially in a knowledge-driven business landscape and renders an employee reliable, progressive, and resilient. In addition to reading the best books, you can improve your critical thinking skills with an online course from a top-rated University such as MIT xPRO or the University of Cambridge Judge Business School. 
By Deyasini Chatterjee
Write to us at content@emeritus.org