How to Get Into the Fintech Space: Here's What You Need to Know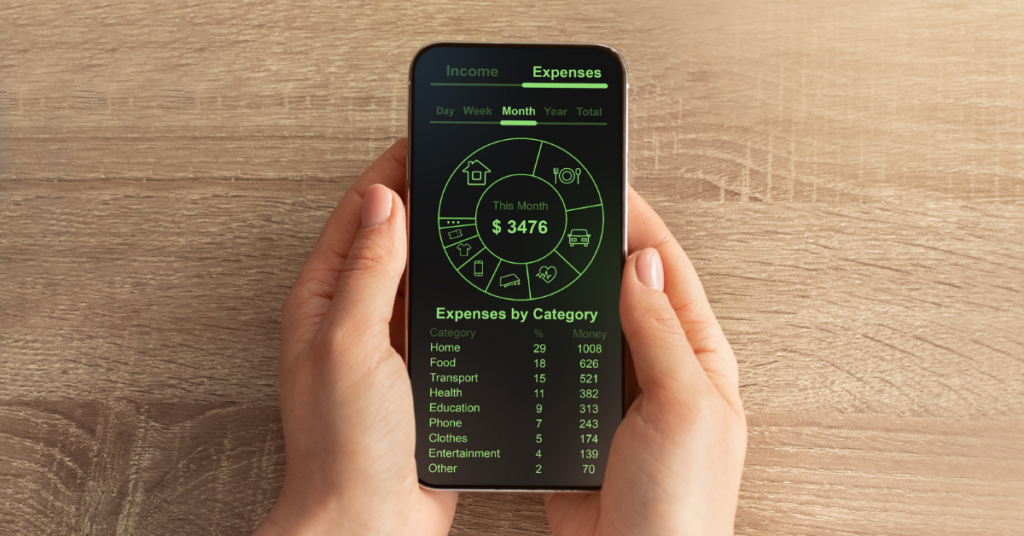 In the last couple of years, we have heard of plenty of new terms like edtech and fintech doing the rounds on the internet. However, if you dig deeper, fintech, which expands to financial technology, is not exactly a new concept. Its history dates back to the 1880s. It started with cross-border funds transfer, followed by ATMs and online banking. New-age technologies like machine learning and artificial intelligence have disrupted the financial sector. They have led to the rise of high-end financial technology that we now know as Fintech 3.0, which includes cryptocurrencies and Non-Fungible Tokens (NFTs). With the rapid growth of this industry, an increasing number of people want to make a career in this space. The common question that arises is how to get into fintech. 
Words like blockchain, digital banking, cryptocurrency, decentralized banking, and other jargon can sound alien without proper context. However, the financial technology industry is not as daunting as it might seem to an outsider. All you need is relevant skills and in-depth knowledge of the space to make room for yourself in this industry. And this blog is going to be your comprehensive guide on how to get into fintech and navigate your way to a successful career in this field.
What are the Most In-Demand Fintech Roles?
Financial technology professionals come from a wide variety of educational and professional backgrounds. Also, there are many different kinds of roles you can apply for based on your education, past experience, and quantum of transferable skills. You can also get into the legal and regulatory side of this industry by becoming a fintech lawyer or fraud officer. 
According to the Global Fintech Talent Report published by the Robert Walters Group in 2022, the following are the top five in-demand fintech roles:
Product Manager

Software Engineer

User Interface (UI) and User Experience (UX) Designer or Developer

Customer Success Professional

Business Analyst
In addition to these core roles, these are the other areas you can explore: 
Data Scientists/Data Analyst/Data Engineer

Fintech Lawyer

Business Operations Manager

Risk and Compliance Manager

Cyber Fraud Investigator

Underwriter 
How to Get Into Fintech Roles?
Getting into this industry is not rocket science. But, at the same time, there is no shortcut or secret sauce to breaking into this sector. Instead, one must design a workable plan or strategy to move ahead. Here is your step-by-step guide on how to get into fintech:

Step 1: Acquire In-Demand Fintech Skills
Having an in-demand skill set can give you the initial impetus you need to get into the financial technology space. The most popular skills that are good to have include: 
Machine learning 

Artificial intelligence

Cybersecurity

Programming 

Operations 

Fundraising

Data analytics

Troubleshooting 

Insurance

Data mining 

Customer experience
In addition to these technical skills, you must also acquire relevant soft skills like interpersonal skills, strong communication skills, leadership skills, flexibility to adapt to a dynamic environment, negotiation, time management, problem-solving skills, and the ability to work well in a team. After all, most companies in this industry are startups and require teamwork as well as an innovative mindset. Please note that the skills you need to acquire will be dictated by the role you aspire to take up. 
Step 2: Stay Updated With Latest Fintech Trends
This industry is a rapidly evolving one. Therefore, it is crucial to keep yourself acquainted with the latest digital trends and innovations in the industry. In addition, knowledge of the latest trends can help you ace fintech job interviews. According to Forbes, the most prominent fintech trends in 2022 you must know are:
Embedded Finance

: A digital technology for non-financial organizations to seamlessly integrate financial technologies.

Web3:

Web3 is being widely considered the internet of the future. It decentralizes finance using blockchain technology with the coming-of-age digital tokens known as cryptocurrencies.

Super App:

Another trend to revolutionize this industry is a set of apps that will offer various fintech services like making cashless payments, managing investments, transferring funds, and buying insurance.
Step 3: Network With People in the Fintech Industry
Networking is the key to making progress in your career. A resourceful and vast network can do wonders for you, irrespective of the sector. In addition, networking with industry experts helps create an avenue for new growth opportunities. Some of the best ways you can network with professionals in the fintech industry include connecting with people on LinkedIn, attending fintech events or conferences, attending job fairs, and reaching out to people in your college alum clubs.
ALSO READ: What is Fintech? A Beginner's Guide to Financial Technology in 2022
Step 4: Create a Stellar Resume
Now, here comes the most crucial part of getting into the fintech sector. Drafting an impressive resume is the key to getting fintech jobs. You must highlight your experience and knowledge of fintech in your resume. Another essential thing to remember is to create a resume that's compliant with Applicant Tracking Systems (ATS). You must add any particular educational qualification, diplomas, or online certificate courses in fintech you have to your resume.
Step 5: Make a List of the Top Fintech Companies
Once you have gained knowledge and skills, you are ready to set foot in the fintech space. The best way to start is to research and create a list of top fintech startups and fintech companies. According to Robert Walters' Report, New York City and San Francisco Bay Area have the highest number of fintech job opportunities in the US. There are over 1,100 active fintech firms in New York City and over 700 firms in the San Francisco Bay Area. 
Some popular fintech companies where you can apply are Coinbase, Stripe, iCapital Network, Capchase, and Ethos. You can also look for opportunities in financial institutions like Bank of America, Citi Group, JP Morgan Chase and Co., and more.
Step 6: Do Internships in the Finance Space
If you are a fresher or a student wondering how to get into fintech, consider looking for internships in the fintech sector. You can apply for internships at fintech startups. It will help you gain practical experience about how things function in the industry. The plus point is that you can add all such internship experiences to your CV.
Step 7: Send Cold Emails for Jobs
Cold emailing for jobs and internships is highly underrated. It is one of the most effective strategies to secure a career in this evolving space. Start by shortlisting the fintech companies or startups where you want to work. The next step is to research the company and its work and tell them how you can be a good fit for the organization. Cold emailing often takes time to show results. However, persistence is the virtue required here. Make sure to send follow-up emails to let people know how much you are interested in working at the organization.
Step 8: Write Blogs, Create a YouTube Channel, or Start a Podcast
You need to step out of your comfort zone to achieve something extraordinary. The same goes for a career in this upcoming industry. It would help if you considered going the extra mile to get into fintech. Try working on a blog, create a fintech podcast, or a YouTube channel that talks of related topics. It will help you stay updated with the latest fintech trends and add value to your CV. Moreover, out-of-the-box ideas will offer you a competitive edge and boost your chances of landing a fintech job. 
Step 9: Gain Specialization in Fintech
A key step to kickstarting your career is getting a degree in finance or technology. Most fintech companies prefer a computer science degree for technical roles like software engineer and UI/UX management. However, for non-technical roles, companies prefer a degree in management or finance. You can explore online courses in fintech from the world's best universities at Emeritus
According to Global Fintech Index City Rankings 2020, the US has consistently been reported as the top country with the highest number of fintech innovations and fintech jobs in the past couple of years. However, despite the vast number of jobs in the US fintech industry, there is a significant shortage of talented fintech resources. As a result, fintech companies and startups are actively looking for skilled professionals. So now is the best time to give your fintech career a head start. However, if you have no experience in finance or tech and are wondering how to get into fintech, or if you want to enhance your knowledge and learn new skills, check out the wide range of fintech courses offered by Emeritus. 
By Sneha Chugh 
Write to us at content@emeritus.org