How to Present Your Job Change Reasons in Your Resume: Top Tips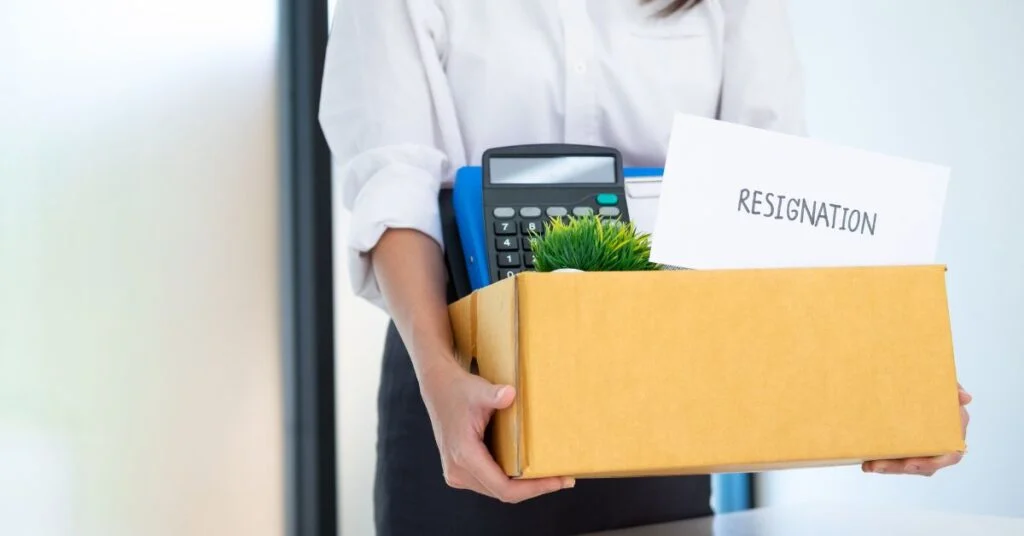 Workspaces have dynamically evolved over the past ten years, and the digital transformation of industries isn't the only factor driving change. After the pandemic triggered the Great Resignation, employees reevaluated their work-based decisions, including their reasons for joining an organization and their expectations of the qualitative value of a day's work. While this has led to job swapping becoming commonplace, a conversation around a job change reason is still tough to navigate during interviews. 
While career enhancement is the usual go-to answer, you still need to shape your language to answer questions on a job change to reflect your mindset, culture fit, amicability, and collaborative capacities. Here are suggestions on presenting your job change reason in your resume that will go down well with recruiters.

Job Change Reason in Resume
Job Change Reason When You Want to Move for Higher Pay
Better pay is integral to job satisfaction, but it is important to note that your resume or cover letter shouldn't reflect financial desire as the only driving factor for the change. Many factors come into play, and you should phrase your desires and needs in a carefully balanced narrative of work motivation, challenges, etc. For reference:
I have noticed that I work at my best when I feel challenged, heard, and understood. New challenges excite and motivate me to work harder, and financial support only convinces me to try to reach my full potential every day. Being a part of your organization will grant me the financial security and the zeal to belong to a workplace with unique challenges. 
Reason When You are Looking for More Opportunities
Money isn't the primary job change reason. Consider that 63% of the people who left their jobs in 2021 cited a lack of opportunities for advancement as the primary reason for exploring other recruiters. Moreover, employers prefer energetic individuals who grasp their long-term and short-term goals and are always looking for new learning opportunities. Here's how to talk about such a job change reason: 
Developing professionally in different areas of work has always been my passion. For me, productivity is linked to discipline and facing newer, more complex challenges. Your company will help me build a watertight resume that reflects my varied, critical achievements in a reputed organization.
ALSO READ: How to Make Your LinkedIn Profile Stand Out: Top 10 Tips for Job Seekers
Personal Reasons for Job Change
Personal reasons can range from domestic issues to deeply individual needs. Moving forward with an honest telling of the incident is the best approach for a job change—both for your current recruiter or the next professional space you go to. Here's how you can talk about it:
Due to some family issues, I am required to stay at my parents' home now. This is why I am looking for a remote job opportunity at a reputed company so that this emergency doesn't affect my career trajectory.
When You Have to Commute a Lot Daily
About 23% of workers leave their jobs due to extensive commute time, making it crucial for employees to find the right balance between work and leisure. However, mentioning that as the only job change reason on your resume doesn't reflect well on you. Present it such that this long commute time is hindering your time management and growth. You can say something like this:
While the opportunities for growth in the organization are unparalleled, the long commute hours impede my work-life balance. It's been only four months since I moved into our new home with my wife, so I'm looking for organizations near my current location.
ALSO READ: Do's and Don'ts: How To Ask for a Letter of Recommendation
Relocation Reason for a Job Change
New employer or old, explaining relocation as a job change reason is one of the most manageable tasks to come across. Just be straightforward with the event—relocating to your hometown or a new city. You can use the following:
I am moving to Vancouver this April with my partner, so I'm looking for a new opportunity in your company.
When There's a Change in the Job Description
If you are getting different tasks than what you were hired for, which interferes with your growth potential, it's time to look for a job change. For example:
I am interested in this job as it perfectly aligns with my interests. Also, the challenges I'll face with this designation will boost my career growth as I can upskill myself when required by the role.
Take each job change reason as an opportunity to highlight your strengths and the benefits you can bring to the organization. A positive attitude, industry-related keywords, company knowledge, and honesty are the ingredients of a successful job application. Of course, apart from that, the skills and domain expertise you bring to the table. Unlock endless opportunities for growth with these dynamic online courses of Emeritus and futureproof your career. 
Written by Bishwadeep Mitra
Write to us at content@emeritus.org