Why Building a Personal Brand is Key to Crafting a Successful Career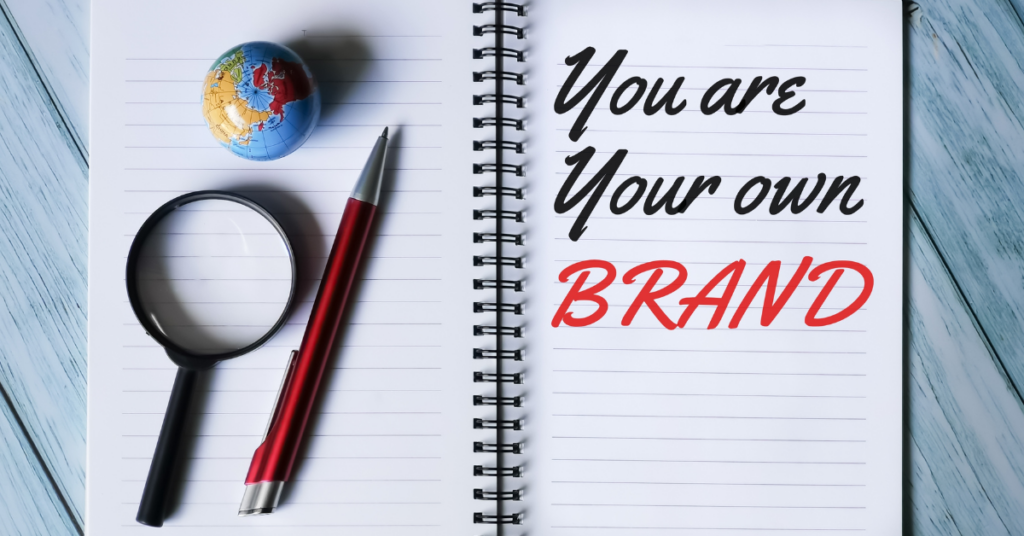 Masaba Gupta, well-known fashion designer and actor, just launched her new cosmetics line, and it is called Love Child. For the uninitiated, Masaba is a 'love child' born to Indian actor Neena Gupta and West Indian cricket legend Vivian Richards. The beauty of this piece of branding is that Gupta took a word that has no doubt been aimed at her as an insult many-a-time and turned it into a personal brand. This is personal branding at its best as it tells a story that is unique and creative at the same time.
While the branding may be personal, this example is still a brand and not an individual. So, do only brands need branding or do people too need branding? Let's examine this question closely in the next segment.
What is Personal Branding?
Personal branding is the practice of marketing people and their careers as brands.
Source: Digital Marketing.org
Have you ever heard the saying, you are your own brand? Essentially, your personal brand is what you stand for as a professional and individual. It is a unique mix of your skills, capabilities, experiences, and personality. Tying all these aspects together into a meaningful narrative is the thread of your personal story. 
It is to be noted that a personal brand is a projection of yourself and not necessarily your true identity. It is a version of you that you want people in your professional community to see. Considering how lines between the personal and professional are getting blurred, it would be fair to say just community. 
Examples of Personal Branding
It is an oft-repeated question in recent times — do you actually know why the Kardashians are famous? Do you even know what they do apart from their show? The truth is that when the show Keeping Up with the Kardashians started in 2007, the Kardashian-Jenner clan had nothing except a famous last name — Robert Kardashian shot to fame as OJ Simpson's friend and attorney — and an interesting family history. What they created out of it was a personal brand that still holds value and has helped the family diversify into different professions like modeling and designer labels. 
Moving on to a less glamorous but equally talked about career path, Search Engine Optimization (SEO). Whenever you think of SEO, you think of Neil Patel. Does this mean that other experts do not know enough about the evolving science of SEO? Not really. But, Neil Patel has got his personal branding on point and has become synonymous with good SEO practices.. Another classic example that everyone will identify with is Oprah Winfrey. Some might remember that she started out as an actor. Almost everyone knows that she hosts an iconic talk show. But in totality, Oprah is a brand that includes everything from her book club to the causes she supports. And all of this is held together in place with her personal backstory.
Do Personal Brands Backfire?
Want to know how personal branding can go wrong? Johnny Depp has, over the years, hinted at some kind of Native American ancestry. In fact, this was presented visually in a Dior fragrance ad in 2019. However, the Native American community were quick to point out that Depp actually has no Indian bloodline and it quickly escalated into a case of cultural appropriation and the advert was canned.
So far we have talked only about people who are celebrities in their own right to demonstrate personal branding. However, personal branding applies to regular individuals as well and we will explore its importance for career growth in the following segment. 

Why is a Personal Brand a Must-Have in the Digital World?
Let us begin this discussion with a question: when was the last time you appeared for an interview in person? Also, will you hire someone who has no LinkedIn profile? The world around us has taken a definitive turn towards digital spaces and it affects our careers in more ways than one. 
The line between personal and professional is blurred in this digital existence. Today, you can research about your interviewer on LinkedIn before appearing for a job interview. And your interviewer, in turn, can read your recommendations online. 
You are no longer just a resource who must have a set of skills and be capable of performing well-defined duties. You are a 'storyteller' who weaves intricate tales of success for brands and integrates them into local communities. In this case, Storyteller is not a role but a brand that helps you stand out among other Community Managers. 
Personal branding works in nuanced ways to tell your story. For instance, if you add pronouns on your LinkedIn account or CV, it is understood that you are aware of different gender identities. A company that has similar values might see you as a good 'cultural fit' for this reason. The pronouns alone may not get you hired but can make your case stronger.
How to Build Your Personal Brand?
We must all work with the tools of our times. And personal branding is quickly emerging as the tool of the remote world. 
Hence, here are a few tips to build a strong and effective personal brand:
Have a clear idea of what you stand for:

This is essentially your Unique Selling Point (USP) and it will determine your brand story. The better you define your brand USPs, the more effective your story will be.  

Create content with intent:

Whenever you create or share content, keep your personal brand in sight. Your content must be 'intentional' and not random because people are easily put off by confusing brand images. 

Be consistent with what you create and share:

It's so important to create exceptional content everyday but it's important to show up. 

Engage with your audience:

Personal branding is all about 'people'. So engage with your audience which in most cases is your professional community. Share stories of connections, congratulate colleagues on promotions, and 'be present and active' in your digital community.

Invest in yourself: Branding may be all about presenting what you have in a good light but it is also important to add to your skills from time to time. Did you know that your skills become irrelevant every five years? Learn new skills now to make a better personal brand. 
If you have to be noticed beyond the cacophony of many different personal brands, be original and evolve constantly. Hence, your commitment to lifelong learning is something that will always work in your favor. 
Emeritus brings you a huge repertoire of online courses from the world's best universities. You can explore online courses to upskill today. 
By Anwesha Barari
For content collaborations and feedback, write to us at content@emeritus.org